Instant updates as the news happens!!!


See CalNews.com's updates and our archives on Facebook 24/7

You can also follow us on Twitter!

Tweet us your news scoops today!!!
Sacramento Bee


Poll: Voters support water bond, against health-related ballot measures
California voters have turned against two health-related measures on Tuesday's ballot while majorities continue to support a water infrastructure bond and a criminal sentencing initiative, according to a new Field Poll. Heavy advertising by insurance- and medical-industry interests appears to have taken hold, with sentiment among likely voters swinging dramatically against Proposition 45, which would allow the state insurance commissioner to regulate health insurance rates, and Proposition 46, which would raise the cap on medical malpractice pain and suffering awards and mandate drug testing of doctors. Early summer polling found both measures enjoyed strong support. But now just 30 percent of likely voters support the insurance measure while 42 percent oppose it. The balance, 28 percent, remain undecided. Opposition to the malpractice/doctor drug-testing measure polled higher, with nearly half of respondents, 49 percent, saying they'll vote against it, compared with 32 percent planning to vote "yes." Nineteen percent are unsure how they'll vote.



Sacramento Bee
Judge approves Stockton's plan to repay creditors, leaving pensions intact
Government pensions in California remain untouchable, at least for now, after a bankruptcy judge approved Stockton's plan to repay its creditors Thursday without reducing the city's pension obligations. In a major victory for CalPERS and public employees, U.S. Bankruptcy Judge Christopher Klein approved Stockton's reorganization plan over the objections of a disgruntled investment firm, Franklin Templeton, which wanted more money at the expense of the city's pension benefits. "This plan, I'm persuaded, is about the best that can be done," Klein told a packed courtroom in U.S. Bankruptcy Court in Sacramento. Klein's ruling came one month after he decided that Stockton could reduce its payments to CalPERS if it wanted to. He said breaking contracts, including the relationship between Stockton and the big pension fund, is the essence of bankruptcy. But on Thursday he confirmed Stockton's blueprint for exiting bankruptcy even though it keeps pensions intact. The Stockton case has loomed as a major test of the sanctity of public pensions at a time of rising costs to governments. Klein's Oct. 1 decision sent major reverberations through the financial world, government circles and public employee unions. Klein acknowledged Thursday that the earlier ruling "undermined" what had been an ironclad assumption: that government pensions are safe and sound, no matter what.


Daily News
Wright to turn himself in Friday for 90-day fraud sentence
Former Democratic state Sen. Roderick Wright is expected to surrender to authorities in downtown Los Angeles today to begin serving a 90-day jail term as part of his sentence for living outside the district he was elected to represent. Wright, who was indicted in 2010, was convicted Jan. 28 of five counts of fraudulent voting, two counts of perjury by declaration and one count of filing a false declaration of candidacy. Prosecutors said Wright was living in Baldwin Hills, outside the Inglewood-area district he was elected to represent in November 2008. During the trial, Wright's attorney -- Winston Kevin McKesson -- maintained that the senator had "followed the law," telling jurors that the lawmaker had "established domicile" at the Inglewood property, where Wright's stepmother was renting a unit from him. Wright was sentenced last month to 90 days in jail, three years probation and 1,500 hours of community service. He is expected to surrender to authorities at the Criminal Courts Building, in the same courtroom where he was convicted and sentenced.


Los Angeles Times
Police need more training to deal with mentally ill, L.A. County told
Give cops more money and they'll stop shooting the mentally ill
A consultant hired to find a way to divert the mentally ill from Los Angeles County's jail system found that not enough law enforcement officers were trained to handle people undergoing a mental health crisis. In a report made public Wednesday, the consultant found that more resources were needed to train police officers, dispatchers and other criminal justice workers on how to deal with people with mental illness, and that law enforcement agencies should expand the use of special teams that respond to people in crisis. The county, the report by GAINS Center for Behavioral Health and Justice Transformation concluded, puts "insufficient resources" into its mobile response teams, the report found. The center was hired by Dist. Atty. Jackie Lacey, who is heading a task force focused on the mental health issue. The task force intends to develop a detailed proposal for county supervisors to consider early next year. The report also found that there weren't enough safe places for officers to take people with serious mental health issues. The county has been under pressure to change the way it handles mentally ill defendants as a result of a federal investigation into conditions in the county jails and failure to prevent inmate suicides. It appears increasingly likely that the county will find itself changing the system under a consent decree overseen by a federal judge.


Los Angeles Times


L.A. County fire chief vows to overhaul hiring procedures


More eyewash from corrupt firefighters


The Los Angeles County fire chief Wednesday said he will overhaul the agency's hiring procedures in response to a Times investigation that found that a large percentage of firefighters given jobs have family ties to the department. Chief Daryl Osby said the reforms were needed to protect the agency's "core values" and guard against nepotism and cheating in hiring. The changes will include a new written test for firefighter applicants and a bigger role for outsiders in the evaluation of candidates. "Everybody who applies to become a county firefighter will get an equal and fair shake," he said. "We're going to revamp our process." The Times reported Sunday that the department's hiring, which is supposed to be based on merit, favored sons of firefighters. At least 183 sons of current or former firefighters have served on the force since the start of 2012, according to an analysis of payroll, pension, birth, marriage and other records. All told, sons represent nearly 7% of the county's 2,750 firefighters. When brothers, nephews and other relatives are included, at least 370 firefighters — 13% of the department ranks — are related to someone now or previously on the force. The Times also found evidence that insiders have tried to manipulate hiring. Lists of questions and suggested answers for the formal interviews of applicants have circulated freely through the department's station houses, even though they are supposed to be kept under lock and key. The interviews determine whether and when applicants win a spot in the fire academy. "It's very disheartening and disappointing," Osby said about the interview security breach. "It's intolerable too."


Daily News


Chief Beck wants to "reserve judgment" on pervert cop


LAPD officer arrested on suspicion of indecent exposure in Huntington Beach
A Los Angeles police officer was arrested for allegedly exposing himself in Huntington Beach, where he lives, police said on Wednesday. Ryan Eric Galliher, 33, was arrested about 7:30 a.m. Thursday, Huntington Beach police Lt. Mitch O'Brien said. Someone complained about a man exposing himself, he said, and police were watching the area near the wetlands at Bolsa Chica Street south of Los Patos Avenue. Police saw Galliher exposing himself just before he was arrested, O'Brien said. Galliher, who is assigned to the LAPD's Southwest Station, was put on administrative leave after his arrest, O'Brien said. He was booked on suspicion of a lewd act in public. LAPD officials said an internal investigation is being conducted. "It is appropriate that I reserve judgment on this matter until all of the facts have been gathered and the investigations have been completed," LAPD Chief Charlie Beck said. O'Brien said the announcement of the arrest was delayed so detectives could question people who complained about a man exposing himself. No charges have been filed yet, he said.



Daily News


MiSiS manager terminated, LAUSD details plan to fix student record software


Disastrous new computer software that has left student records and schools in disarray


Los Angeles Unified has terminated the contractor responsible for overseeing disastrous new computer software that has left student records and schools in disarray. Bria Jones' work supervising the school district's troubled development and implementation of MiSiS will end Friday — eight months before the contract worth up to $561,600 was set to end. Recently appointed Superintendent Ramon Cortines disclosed the termination Wednesday in a letter to the court-appointed monitor that filed a scathing report on MiSiS and the district's faltering efforts to keep track of student records pursuant to a court settlement from two decades ago. "In order to adequately plan and resolve these problems, a new program manager position has been established and will be responsible to manage the coordination of all teams to ensure that these issues are addressed," Cortines wrote Wednesday. According to the Oct. 13 report by independent monitor David Rostetter, MiSiS caused wide-ranging problems at a majority of 201 LAUSD schools surveyed by his office. The record-keeping system inhibited the ability of educators at a majority of surveyed schools, 68.5 percent, from placing special needs students in the proper learning programs. An even higher rate of those schools, 83 percent, reported the system made it difficult to identify students with special needs. MiSiS was LAUSD's latest effort to ensure special education students can be identified and educated — an undertaking that began after the district settled a 1993 lawsuit.


Los Angeles Times
GOP Clown Show Update: Rich Bush-bot starving for attention going down to defeat
After GOP gubernatorial candidate Neel Kashkari wrapped up his pitch to about two dozen young conservatives on the patio of a wing-and-beer joint, attorney Kerry Schlossberg had a question. The 29-year-old said she found the candidate "charismatic" and his jobs-and-schools focus compelling. "But we actually had not heard your name before, and that's just awful," she said, sitting alongside her husband, Nathaniel. A local GOP congressional candidate's commercials air "every five minutes," she said. "We have never seen one of yours." Kashkari blamed a lack of resources but said he did not begrudge burned-out Republican donors for a reluctance to contribute to his campaign. The last time a GOP politician was elected statewide was in 2006; the party is again at risk of failing to elect a single statewide official on Tuesday. Candidates who know they are going to lose typically don't acknowledge it, at least not publicly. But Kashkari comes close, presenting an optimistic face while nodding to the long odds for victory in this deep-blue state.


Mercury News


Regulators bust AT&T for ripping people off...
FTC says AT&T misled customers over unlimited data
AT&T is being sued by the government over allegations it misled millions of smartphone customers who were promised unlimited data but had their Internet speeds cut by the company -- slowing their ability to open web pages or watch streaming video. The Federal Trade Commission filed its complaint against AT&T Mobility on Tuesday, charging that the telecom giant failed to adequately disclose to customers that it would reduce data speeds if they went over a certain amount of data use in a billing cycle. The practice, known as throttling, slowed web browsing, GPS navigation or streaming videos. According to the complaint filed in federal court in San Francisco, about 3.5 million consumers have been affected. Some customers, the agency said, had data speeds slowed by nearly 90 percent. "If you make a promise about unlimited service, we expect you to fulfill those promises," FTC Chairwoman Edith Ramirez said as she announced the lawsuit. Ramirez said AT&T stopped offering unlimited data plans in 2010 to new customers. In 2011, she said the company began throttling existing customers with unlimited data plans. Ramirez also said that the throttling program the company began in 2011 had nothing to do with any type of network congestion. The FTC said AT&T documents show that the company received thousands of complaints about the slow data speeds under the throttling program. When frustrated customers canceled their contracts with AT&T, the company then charged those people early termination fees -- fees that typically totaled hundreds of dollars, according to the commission's complaint.


Daily News




Still partying even after getting fired....


John Deasy's credit card suspended, along with LAUSD travel, training
Los Angeles Unified this week suspended all out-of-town travel and off-campus training as well as the former superintendent's credit card. According to the district, John Deasy's final charge came Saturday at a Hilton hotel in Milwaukee, where he put $189.92 on his district-issued American Express card while representing LAUSD at the Council of Great City Schools' fall conference, which ran Wednesday through Sunday. After the school district disclosed that it had canceled the card, spokeswoman Monica Carazo said in an email that Deasy's travel expenses will be reimbursed by the Wasserman Foundation, a philanthropic educational organization. The card was suspended "because it was his last trip," Carazo said in a written statement. Carazo did not expand on her statement nor specify when it was decided that it would be his last trip. Deasy did not return calls to his cellphone or an email seeking comment. Newly installed Superintendent Ramon Cortines sent an email Monday to the district's 644 campuses announcing that all out-of-town conferences and off-campus training are suspended until Jan. 30. On Monday, LAUSD dispatched retired counselors and principals along with staff typically stationed in district offices to high schools across LAUSD to identify erroneous transcripts before students were denied college admission or financial aid. Deasy stepped down Oct. 16 as part of a secretive deal struck by the school board, placing him on "special assignment" and agreeing to pay him through the end of the year. According to the Council of Great City Schools' website, Deasy is a member of the organization's executive committee. The site Tuesday listed his position as superintendent of LAUSD.


San Francisco Chronicle
Another PG&E Scandal...Lawsuit claims quake standards altered at California nuclear plant
Federal regulators secretly and illegally revised the license for California's last nuclear power facility — PG&E's Diablo Canyon — to mask the aging plant's vulnerability to earthquakes, according to a lawsuit filed Tuesday by environmentalists. The suit claims that the Nuclear Regulatory Commission and Pacific Gas and Electric Co. last year changed a key element of the plant's license related to seismic safety without allowing public input as required by law — or even notifying the public at all. The changes concern the strength of earthquakes that the plant, perched on a stretch of the Central California coast riddled with fault lines, can withstand. "This is a case where an agency is not following its own rules," said Damon Moglen, senior strategic adviser with Friends of the Earth. "Our long-standing sense has been that this agency has far too cozy a relationship with the industry it regulates." The organization filed its suit in the U.S. District Court of Appeals for the District of Columbia, a court that reviews decisions from federal agencies. The group wants the court to overturn the changes, order the commission to conduct public hearings on amending Diablo Canyon's license and shut down the plant until the amendment process concludes. The commission on Tuesday declined to discuss the allegations. PG&E has been accused of back-channel dealings with government regulators before, in the aftermath of the 2010 explosion of one of the company's natural-gas pipelines beneath the city of San Bruno.


San Francisco Chronicle
Leno considers challenging Lee
Tech tensions between the public and City Hall have popular state Sen. Mark Leno considering a run for mayor next year — even if it means taking on incumbent Ed Lee. For years, the former San Francisco supervisor-turned-assemblyman — and soon to be termed-out state senator — has had his eye on succeeding longtime Rep. Nancy Pelosi. But the combination of his age, 63, and Pelosi's dogged determination to recapture the House speakership are not working in Leno's favor. At the same time, there has been a growing drumbeat among locals unhappy with the changes wrought under Lee's tech-friendly policies. Plus, there was a citywide poll in April that showed Leno as the only prospective candidate running ahead of Lee, 40 to 36 percent, in a face-to-face matchup in November 2015. Leno also had a 57 percent favorable rating, compared with Lee's 45 percent, according to the survey of 400 voters by pollster Jim Moore. The poll's margin of error was five percentage points. "A lot of people are asking, and I'm listening," Leno said this week when we asked him about a possible run.



CBS News


Nurses in San Diego still grandstanding about Ebola preparedness


You'd think they'd want to avoid further embarrassment over this


Registered nurses at University of California medical centers are alerting the public that they are not prepared to treat Ebola cases. They are holding "speak outs" to alert the public that UC hospitals are not ready to handle Ebola, even though they're now being promoted as priority hospitals for treating any potential Ebola patients in California. While University officials insist that hospitals are well prepared, there are 12,000 nurses at five UC medical centers that say they're not. The Vice President of the National Nurses Association says UC medical centers are not fully ready if an Ebola patient were to walk through the front door. They're asking for the federal government to step in and will send petitions to President Obama requesting an executive mandate. One thing they specifically want is access to full-body hazmat suits that leave no skin exposed. Another is intense Ebola training. "Rigorous, interactive training is extremely important in health care workers knowing how to manage any crisis that comes into their hospital. We never know when that's going to happen," Terry Bunting of the California Nurses Association said. The UC Health System of San Diego released the following statement: "UC San Diego Health System is fully prepared to care for any adult patient who is confirmed to have the Ebola virus, if needed.


San Francisco Chronicle


Mayor signs law regulating Airbnb — and that could mean a ballot fight
San Francisco not finished jerking rental company around
With two quick strokes of a pen on Monday, Mayor Ed Lee legalized the use of Airbnb and other short-term home rentals in San Francisco, a landmark and perhaps short-lived move in a city weighted by a housing crunch. Even as Lee — backed by 20 short-term rental hosts and the legislation's author, Board of Supervisors President David Chiu, signed it into the law — protesters being kept at bay by sheriff's deputies were holding a mock memorial ceremony for the "death of San Francisco's neighborhoods" outside the mayor's office door. Opponents, concerned that precious rental housing will be converted for more lucrative vacation use, are organizing a ballot initiative to curtail Airbnb rentals drastically in San Francisco. They plan to bring the issue to voters next year, when Lee faces re-election. "We're definitely going to the ballot in 2015," said Dale Carlson, a PR professional who joined with housing activist Calvin Welch and former Planning Commissioner Doug Engmann to craft the initiative. "The only question is whether we go with what we have now, or something else." Depending on how the measure is crafted, it could earn the support of one of Lee's most famous backers, U.S. Sen. Dianne Feinstein, who has publicly voiced her disapproval of the legislation Lee signed. Lee was hustled from the signing ceremony by aides and didn't take questions from reporters, including a shouted one about Feinstein's opposition. Chiu said his legislation is complex and sometimes misunderstood. It will regulate a practice that has been going on illegally for years.

San Francisco Examiner
Police State Update: Secret "punishment" for cops, hospital staff who caused woman's death
Punishment meted out for hospital security staff in Lynne Spalding case
One Sheriff's Department staff member has been fired in relation to a San Francisco General Hospital patient's disappearance and death, two have been suspended and another five face ongoing disciplinary actions, the department revealed. Until now, little news has surfaced of anyone involved in Lynne Spalding's 2013 disappearance and subsequent death facing serious consequences other than reassignment. Spalding, a British citizen who was admitted to General Hospital on Sept. 19, 2013, for treatment of an infection and went missing two days later, was found dead in an emergency stairwell after 17 days. The Sheriff's Department, which did not release the names or ranks of the disciplined security staff, is the only body involved that has punished anyone regarding the disappearance and failed search effort. No hospital medical staffers have been disciplined as a result of Spalding's disappearance, according to a spokesperson from the San Francisco Department of Public Health. The news of some punishment finally being meted out, said Bill Spalding, Lynne Spalding's twin brother, is too little and too late. Spalding's family has sued regarding the incident. Their lawyer did not return several calls for comment, nor did the British consulate.


"Names -- that is the only thing that will convince the people of the city and the family and friends of Lynne that any real steps have been taken to punish those with blood on their hands."
San Francisco Examiner


California overflowing with crooked cops


San Francisco police officer pleads guilty to federal charges in corruption case
A former police officer indicted with a group of other officers in connection with a corruption case pleaded guilty to felony charges in federal court and made a plea agreement in the process. Reynaldo Vargas, a police officer until he was fired in 2012, was indicted in February along with five current officers of the Police Department for a host of federal charges, including constitutional-rights violations, extortion, lying in court and on police reports, and dealing drugs. Vargas pleaded guilty to three of the charges, which included distribution of marijuana, theft and conspiracy to distribute drugs. He did not plead guilty to a charge of conspiracy against civil rights. The officers were all part of plainclothes investigation teams whose alleged misdeeds in searches conducted at single-room-occupancy hotels in the Mission, the Tenderloin and on Sixth Street -- including allegedly searching rooms without warrants -- were captured on video revealed by the Public Defender's Office in 2011. The five other officers involved included Sgt. Ian Furminger, 47, of Pleasant Hill; Officer Edmond Robles, 46, of Danville; Officer Arshad Razzak, 41, of San Francisco; Officer Richard Yick, 37, of San Francisco; and Officer Raul Eric Elias, 44, of San Mateo, prosecutors said. The first trials in the case -- involving Furminger and Robles, both of whom have pleaded not guilty -- are set to begin Nov. 3.



Los Angeles Times


Rapist cop goes to prison: Police officer gets 25 years for sexual assaults
A San Bernardino police officer was sentenced Monday to 25 years in federal prison for forcing prostitutes to have sex with him while he was in uniform. Jose Jesus Perez, 47, of Menifee was convicted in May of two felony counts and one misdemeanor count of deprivation of rights under color of law for sexually assaulting two women in 2011. Perez worked in the vice division, which investigates prostitution, among other things. Two prostitutes, whose identities were not released, told investigators they engaged in sex acts with Perez out of fear of arrest, according to acting U.S. Atty. Stephanie Yonekura's office. One woman testified at trial that Perez forced her to perform oral sex on him in his patrol car. Another said Perez lured her to a vacant lot and forced her to have sex with him next to his car and again in motel rooms, prosecutors said. Police GPS records showed that Perez's patrol car was in the location where and when the women alleged the attacks occurred, according to an affidavit filed in U.S. District Court in Riverside. A third woman said Perez, while in uniform, solicited sex when he found her stranded in San Bernardino. One woman "told detectives that prostitutes have a common understanding that they cannot tell a police officer 'no' if he requests sex because the officer will make life difficult," according to the affidavit.


San Francisco Chronicle


Cyclist deaths on the rise in California


Riding drunk, with no helmet, is a sure fire way to get killed on a bicycle


Bicyclist deaths have been on the rise nationwide in the past few years, and one of the biggest jumps was seen in California — where 338 people died while biking between 2010 and 2012, according to a new study that also looked at some common factors in the deaths. The deaths, the Governors Highway Safety Association reported, are in part due to an expanding commuter culture. The number of bicycle commuters in the U.S. has jumped 62 percent since 2000, according to 2013 Census Bureau data. The new report assessed data from 2010 to 2012. California was one of six states that, together, made up 54 percent of bike fatalities across the country. California's death toll climbed from 100 in 2010 to 123 in 2012 — outpacing a 16 percent national increase in the same time frame. Meanwhile, motor vehicle fatalities increased by 1 percent nationally. Some common factors in cycling deaths may not be surprising. Two-thirds of those killed in 2012 were not wearing helmets, and more than a quarter of riders over the age of 16 who died had blood-alcohol levels of .08 or higher (the legal limit for driving in California).


Los Angeles Times
"If you know the right people, it's not a problem..."
LA Fire Department hiring favors one particular type of applicant: sons of L.A. County firefighters
Offering six-figure pay and generous benefits, jobs at the Los Angeles County Fire Department are among the most sought-after in the field. Nearly 95% of applicants are turned away. Department officials say the hiring of firefighters is based purely on merit, with the best candidates selected through an exacting regimen of testing and interviews. But a Los Angeles Times investigation has found that the process favors one particular type of applicant: sons of L.A. County firefighters. At least 183 sons of current or former firefighters have served on the force since the start of 2012, according to an analysis of payroll, pension, birth, marriage and other records. "The evidence clearly suggests there is a problem with nepotism," said Christopher Hoffman, a mathematics professor at the University of Washington who reviewed the Times analysis. Fire officials said they could not explain how so many family members were able to land jobs in the department. The Times, however, found evidence that insiders have tried to manipulate hiring. The department, one of the largest local fire agencies in the country, attracts applicants from across Southern California and beyond. In the last seven years, more than 12,600 people have applied, according to the department. About 740 were hired. That's 1 in 17.



Daily News




Psychopath walked among us for years, apparently no one cared


Suspect in Northern California police killings avoided scrutiny
Luis Enrique Monroy-Bracamonte had a lot to hide. He was living in the United States illegally, had been convicted in Arizona for selling drugs and twice deported to Mexico. How he escaped detection was a mystery on Sunday. His background would have almost certainly flagged him to be expelled from the country again, but he stayed under the radar until his arrest Friday on suspicion of murder, attempted murder and carjacking in the deaths of two sheriff's deputies during a shooting rampage in Northern California. More than 2 million deportations have occurred under the watch of President Barack Obama, whose administration has laid out three priorities for people to be deported: Anyone who poses a public safety threat; anyone with a serious immigration history; and recent border crossers. Monroy-Bracamonte would appear to be a prime candidate on the first two counts. The suspected shooter told investigators that he was 34-year-old Marcelo Marquez of Salt Lake City, but his fingerprints matched biometric records of Monroy-Bracamonte in a federal database, said U.S. Immigration and Customs Enforcement spokeswoman Virginia Kice. He was first removed from the country in 1997 after a conviction for possession of drugs for sale in Arizona, then arrested and repatriated to Mexico again in 2001. Sacramento County Sheriff Scott Jones told The Sacramento Bee on Sunday that he may have lived under multiple identities and that he may have had troubles with the law under another name.


Daily News


More CHP B.S.


Nude photo 'game' limited to one Bay Area office
The alleged CHP "game" of secretly trading explicit cellphone photos of female suspects among officers was isolated to the Dublin office, according to the agency's Golden Gate Division chief. But the attorney representing a 23-year-old San Ramon woman who was allegedly a victim of the photo-sharing scheme blasted that premise on Sunday, saying he wasn't reassured by Chief Avery Browne's statement that the practice isn't widespread. "This particular instance was only discovered by my client by chance — and it's a reasonable speculation to imagine how often it has occurred undetected," said a statement issued by Rick Madsen, the woman's Danville attorney. "Who knows how many officers have participated in this so-called 'game,' or how many more women have been victimized?" Browne acknowledged that a similar incident at a CHP office in Los Angeles occurred two years ago, as reported by this newspaper. But he said witnesses and "every member of command" at the Dublin office have been interviewed during the investigation, and Contra Costa County prosecutors told him that they do not believe it reaches outside the East Bay office. Investigators in the Contra Costa County District Attorney's Office said the photo exchange led to a crass stream of text messages between the two officers. "The callousness and depravity with which these officers commented about women is dehumanizing, horribly offensive and degrading to all women," Browne said. "This behavior gravely undermines the public's trust in our ability to perform our duties and creates unnecessary mistrust and skepticism (about) law enforcement."



Oakland Tribune


Fourth grade teacher on paid leave amid allegations of bullying student


School administrators rush to shield whack-job teacher's behavior


Oakland public school administrators placed a fourth grade teacher on administrative leave today after a parent made allegations she physically, mentally and emotionally abused her daughter. Parent Sharena Thomas alleged that her daughter's fourth grade teacher at the Rise Community School, called her the "darkest kid in class," dragged her down two flights of stairs by her wrists, threw grapes in her face, and put her fist in her face. The incidents occurred on Oct. 9, after the student described another classmate's hair as "nappy." Thomas was picking up her daughter from school that day when she spoke to her teacher at the school office. The teacher reportedly asked Thomas if her daughter had a problem being dark-skinned and claimed she lied in class. Thomas said she thought the claim was odd and filed a complaint with the principal's office. Roughly a week later, Thomas, her daughter, and the teacher met with the principal but Thomas said the teacher became belligerent. Several days later, Thomas said she took her daughter to church to speak with a pastor. At the time, the girl told the pastor about the alleged physical abuse, which she had not previously disclosed. Thomas said her daughter told her pastor that the teacher threatened to harm her mother if she told her about what happened. Thomas said she also filed a police report and wants to press criminal abuse charges against the teacher.


San Francisco Chronicle
$50 million stolen from taxpayers...given to New York


Bay Bridge crane YOU paid for given to builders for free


Bay Area commuters paid $50million for that monster crane that was used to help build the $6.4 billion eastern span of the Bay Bridge — only to see it later handed over to the builders for free. Now, it turns out, those same builders are cashing in on it — putting it to work constructing a new taxpayer-funded bridge in New York. The huge, custom-built Left Coast Lifter, which for years was a fixture on the Oakland side of the span, weighed anchor at the Port of Oakland in December for a 6,000-mile voyage down the West Coast, through the Panama Canal, across the Gulf of Mexico, up the East Coast and into New York Harbor. The Lifter has been rechristened the I Lift NY super crane and has been put to work on the New Tappan Zee Bridge going up over the Hudson River. For the next three years, it will be used to hoist heavy pieces of the new bridge in place, and then to help dismantle the old Tappan Zee. New York Gov. Andrew Cuomo praised the crane for saving the state money by reducing labor costs and cutting project time. "Any crane that saves the state of New York over a billion dollars, I love," he said. Cuomo really should be loving Bay Area toll users who footed the bill for the crane. State Sen. Mark DeSaulnier, D-Concord, who convened a series of Transportation Committee hearings this year over the runaway bridge costs and construction defects, asked whether Californians got cheated in the deal.


San Francisco Chronicle
Fired school leaders get big payouts


In California schools, the reward for doing a bad job is more money


A former Union City superintendent took home more than $600,000 last year, making her the top earner on a new online database tracking salary and benefit information for California public school employees. Kari McVeigh, former superintendent of New Haven Unified School District in Union City, and two other superintendents from the Bay Area were among the highest-paid school employees in the state last year in large part because they were fired and received six-figure severance payouts, according to a Chronicle analysis of pay data recently made public by the state Controller's Office. The data shows that both small and large public school districts awarded administrators six-figure salaries, sometimes with lifetime health benefits, low- or no-interest home loans and golden parachutes, even as California emerged from a financial crisis that forced huge cuts to social service programs for the poor and elderly.


Sacramento Bee
Oil Trains from Hell: "The cumulative risk would be significant"
New crude oil report concludes risks of train spills are real
Mile-long oil trains that are expected to crisscross California daily in the coming years pose significant risks to residents of urban areas a new report concludes, contradicting earlier studies that found no major safety concerns. The report, issued by San Luis Obispo County officials, is based on a plan by Phillips 66 to transport crude oil on 80-car trains, five days a week, to its Santa Maria refinery. The authors looked at the cumulative impact of all oil trains that could come through California on a daily basis and came to the conclusion that the risk of oil spills and fires is real, and offered suggestions on how those issues should be addressed. The analysis, called a draft environmental impact report, contrasts with two recent analyses of similar crude-by-rail projects in Benicia and Bakersfield. An environmental group, Earthjustice, has sued Kern County over its Bakersfield project review. Two state safety agencies and the state attorney general have sent letters to Benicia challenging the adequacy of its review of the Valero project. San Luis Obispo County officials said they decided to go beyond what was done in Benicia and Kern County – breaking new ground in California's evolving crude-by-rail debate – by conducting a qualitative risk assessment, to understand the ramifications of "reasonable" worst-case oil spill scenarios. The new report is an amended version of an earlier report San Luis Obispo issued last year, which also had been challenged as inadequate. The dramatic increase in the last few years of crude oil shipments around the United States and Canada, often on 100-car trains, has led to several major derailments and fires, prompting concerns from cities along rail lines, and federal safety officials. Federal law pre-empts cities, counties and states from imposing any safety requirements on the railroads. San Luis Obispo County officials suggest, however, in their report that the county could try using its permitting authority over the proposed Phillips 66 refinery expansion to require Phillips to sign agreements with the railroads ensuring that the railroads use safer tanker cars than those currently in use, and employ better train-control computer technology than is currently in place.



Mercury News


San Jose mayoral candidates, special interests spend big to win election
Mayoral hopeful Sam Liccardo continues to lead Dave Cortese in the race for cash, as the candidates and special interest groups look to bombard a huge group of undecided voters with ads in the final weeks of the campaign. Campaign finance documents filed Thursday show Liccardo, a San Jose city councilman, has raised $973,000 since the June primary while Cortese, a county supervisor, has pulled in $722,000 over that span. Those figures represent the last totals that will be reported before the Nov. 4 election to replace termed-out Mayor Chuck Reed. Liccardo, who out-raised Cortese in the June primary but still lost by 8 percentage points, faced a similar gap in a poll last week that also showed 40 percent of voters were still undecided. But Cortese has picked up a little fundraising ground lately. In the most recent reporting period, which covers the first 2½ weeks of October, Cortese out-raised Liccardo $189,000 to $144,000, and Cortese also spent slightly more money during that span. In addition to the candidates, political action committees, or PACs, have thrown down more than $1 million in independent expenditures on the mayoral race since January. The PACs can take in and spit out unlimited money, whereas the candidates can only accept up to $1,100 from each individual. The police officers, firefighters and general labor unions that back Cortese have spent more than $640,000 supporting him and launching attack ads against Liccardo this year. Meanwhile, CEOs and business leaders have plunked down $580,000 in ads backing Liccardo this year. In both cases, most of the PAC funds have come from outside San Jose.


Daily News
Democratic dominance at issue in California legislative races
As California Democrats try to maintain their supermajority status in the state Legislature this November, Republicans are targeting the competitive Senate District 34 to prevent "one-party rule." Although 100 of the 120 state legislative seats are up for grabs, just a handful of races, particularly in Orange County and the Central Valley, will determine whether Democrats will win supermajority control in the Assembly and Senate. That would give them the power to raise taxes, pass emergency legislation, put measures on the ballot and override gubernatorial vetoes without Republican support. Turnout will play a major role in a midterm election with no overriding narrative or contentious state ballot initiatives to drive voters to the polls in large numbers. Just 25.2 percent of registered voters turned out for the June primary, the lowest on record for a statewide election in California. Democrats are particularly concerned about regaining supermajority status in the 40-member state Senate, in part because it has the power to confirm gubernatorial appointees. During the legislative session, Democrats fell below the 27-seat supermajority after two termed-out senators were indicted on federal bribery and corruption charges.


Jim Miller
National ACLU spends big for California's Proposition 47
The American Civil Liberties Union has contributed $3.5 million to the campaign to pass Proposition 47 in recent days, making it the largest donor to the Nov. 4 measure that would reduce penalties for certain crimes. The New York-based organization gave $2 million last Friday and another $1.5 million on Tuesday to the yes-on-47 campaign. Other top contributors are B. Wayne Hughes, a Malibu Republican and conservative Christian businessman who has given $1.26 million, and the Open Society Policy Center, an entity founded by liberal billionaire George Soros, which has contributed $1.21 million. With this week's ACLU money, Proposition 47 supporters have outraised law-enforcement opponents by more than 20-to-1. Through Tuesday, proponents had raised $8.8 million and opponents had collected less than $434,000. Proposition 47 would change certain property and drug crimes from felonies to misdemeanors. People already convicted of such crimes could apply for reduced sentences. And any state savings would be spent on services to reduce truancy, substance abuse and mental health treatment, and victim services.


Oakland Tribune




Another pervert cop at the CHP; DA wants him charged with a felony


Dublin CHP officer suspected of forwarding DUI suspect's nude photos
A Dublin-based California Highway Patrol officer is suspected of secretly sending nude photos of a DUI suspect from her cellphone to his own phone, according to court documents obtained Wednesday. A Contra Costa District Attorney investigator has recommended felony computer theft charges against CHP officer Sean Harrington, 35, of Martinez, according to search warrant records obtained by this newspaper. The five-year CHP veteran has been assigned to desk duties during the probe, a CHP spokeswoman said. Inspector Darryl Holcombe said Harrington discovered and forwarded to himself six explicit photos while booking the 23-year-old San Ramon woman into the Martinez County Jail in August. The photos depict the woman, who is not being identified in various states of undress. "We think it's a horrendous breach of the public trust," said Rick Madsen, a private Danville attorney representing the woman. "We believe Officer Harrington committed a clandestine and illegal intrusion into her privacy which is unspeakable considering his sworn duty to protect the public. My client remains understandably distraught as we await further information about who else may possess the photos and what further investigation may uncover."


Los Angeles Times


Courts slap California's Jim Crow prisons


California will end race-based punishment in state prisons
This week, California agreed to give up its unique use of race-based punishment. Corrections chief Jeffrey Beard and lawyers for inmates have settled a six-year-long civil rights lawsuit, filed in 2008. The case was eventually widened to cover all prisoners and lockdown practices that had become common statewide. The agreement now goes to a federal judge for expected approval. "We see this as a tremendous result," said Rebekah Evenson, a staff lawyer at the Prison Law Office, which pressed the class-action litigation. According to the settlement papers, the state has agreed to switch to a system that determines prisoner by prisoner who is to be locked down. Officials will take into account behavior as well as whether an inmate has been identified as a member of, or someone aligned with, a prison gang, now called "security threat groups." Inmates' lawyers said the state was using race as a stand-in for gang involvement, unfairly punishing prisoners who had done nothing wrong. They said no other state in the nation used such a broad policy. Prison lawyers cited as many as 160 race-based lockdowns lasting six weeks or longer in a given year in California.


Los Angeles Times




Even though the LAPD is a completely racist organization...


LAPD fires detective over comments with 'racial tone'
Los Angeles Police Chief Charlie Beck fired a veteran police detective Wednesday after a disciplinary panel found he made racially charged comments about a black civil rights attorney and a 1997 shooting in
which the detective killed a black officer. The decision to fire Det. Frank Lyga was seen as a major test for Beck, who has been accused of being inconsistent in handling officer discipline and previously came under fire for his decision not to terminate a well-connected officer caught on tape uttering a racial slur. Lyga's attorney said the department notified him that Beck had signed the paperwork to fire the narcotics detective Tuesday. The Police Commission was formally notified Wednesday. Cmdr. Andrew Smith confirmed that Lyga is no longer an LAPD employee but said he could not comment further, citing a state law that makes police discipline confidential. A three-person department board of rights panel recommended that the 28-year veteran be fired for his controversial remarks made last November at a training session. The panel said his comments "caused irreparable damage to the department's image and gave fodder to our detractors who believe that the LAPD harbors racist officers."



Sacramento Bee




Newspapers continue to flounder


McClatchy reports loss in third quarter
The McClatchy Co., publisher of The Sacramento Bee, today reported a loss during the third quarter, reflecting the ongoing downturn in print advertising revenue. Sacramento-based McClatchy, which owns 28 other daily newspapers, said it lost $2.8 million during the quarter, or 3 cents a share. That compared with a profit of $7.3 million, or 8 cents a share, a year earlier. The loss from continuing operations totaled $2.6 million, compared to a profit from continuing operations a year earlier of $6.7 million. McClatchy said total revenue fell 3.3 percent to $277.6 million. Ad revenue dropped 8.6 percent, to $174.6 million. "The decline reflects the impact of a sluggish print retail environment, a substantial decline in the national advertising category and the loss of revenues from Apartments.com," the company said. McClatchy and its partners sold the Apartments.com website earlier this year.


San Francisco Examiner
Bay Area Arrogance: Patterns seen in two cases of unlawful donations to mayor's 2011 campaign
Two allegations of donors laundering campaign contributions that went to Mayor Ed Lee bear stark similarities. The most recent case involves a rental property firm and its director. They were fined $40,000 by the state's Fair Political Practices Commission last week, the maximum penalty allowed, for laundering a combined $4,000 into both Lee's and Phil Ting's 2011 mayoral campaigns. That fine against Archway Property Services LLC and its director, Andrew Hawkins Cohen, come on the heels of a recent lawsuit alleging Lee's campaign accepted $20,000 from an FBI agent, a case that is ongoing. San Francisco Campaign and Governmental Conduct Code caps donations to politicians at $500 per person or entity, but Hawkins Cohen wanted to donate a combined $4,000 to both Lee and Ting. Similar to the FPPC's findings, a recent lawsuit brought by Raymond "Shrimp Boy" Chow's attorney Cory Briggs alleges Mayor Ed Lee's campaign took $20,000 from an undercover FBI agent, who was previously identified only as UCE-4773. The FPPC fine stemmed from extensive interviews with employees of Archway who made numerous accusations that were only made public last week.


Sacramento Bee
Nurses to Jerry Brown: California isn't ready for Ebola
Cha-Ching! California nurses union, hospitals, jockey to cash-in on Ebola scare
The state's largest nurses union said Tuesday that no California hospital is prepared to treat an Ebola patient, pressing Gov. Jerry Brown to require increased training and protective equipment for nurses. The union's call – and a rebuttal from the California Hospital Association – came as Brown met privately with nurses, public health officials and medical providers to discuss Ebola. Though there are no known cases of Ebola in California, the virus has gripped public attention since an outbreak in West Africa and the infection of two nurses treating an Ebola patient who died in Texas earlier this month. The Brown administration issued no mandates but said in a prepared statement that "officials are taking steps to help ensure health care workers, hospitals and first responders are prepared to treat and care for patients with Ebola." RoseAnn DeMoro, executive director of the California Nurses Association and National Nurses United, said California hospitals have failed to provide adequate training or equipment to nurses, a claim hospitals disputed. "None of the hospitals in California are prepared," DeMoro said after meeting with Brown. "We cannot name a hospital that we feel comfortable with, for patients in the state of California to attempt to have the appropriate response in an Ebola situation." Speaking at a news conference outside Brown's offices at the Capitol, DeMoro said, "The deficiencies in the systems in California are outrageous." The California Hospital Association said hospitals have been providing Ebola training and that they are prepared for an Ebola patient. "You have to remember that hospitals prepare for emergencies, disasters, infectious diseases all the time," said BJ Bartleson, a California Hospital Association vice president. "We are well prepared." The nurses union has been a major financial supporter of Brown in his political campaigns.


Los Angeles Times




Ebola...it's all about the money


Public concerns about Ebola increase faster than cases
A Pew Research Center survey released Tuesday found that 41% of Americans said they worried that they or someone in their families would be "exposed" to the Ebola virus, up from 32% two weeks ago. The survey also showed that while a majority of Americans express some confidence that the government can "prevent a major outbreak" of the virus in the country and that U.S. hospitals can "diagnose and isolate" cases, fewer than 1 in 5 say they have a "great deal" of confidence. Separately, a Gallup Poll released Tuesday found a decline in Americans' confidence in the "federal government's ability to handle Ebola," from 60% expressing confidence a week ago to 52% now. The Gallup survey, which asked whether people were worried that they or someone in their family would "get Ebola," found considerably less concern than did Pew's question about exposure to the virus. About one-quarter of Americans said they thought it was at least "somewhat likely" that they or someone in their family would get Ebola, a level of concern that public health authorities say is far out of proportion to the risk. Still, only 10% of those Gallup surveyed said they expected a "major outbreak" of the disease in the U.S., while about two-thirds said they expected a "minor outbreak" and 10% said they did not think the disease would spread at all. Restricting travel to the U.S. by people from the countries at the center of the epidemic – Liberia, Sierra Leone and Guinea -- has overwhelming public support. Many politicians, particularly Republicans, have advocated a ban on entry, which most public health experts oppose. As is often the case, political partisanship has colored people's concerns about the news.


Los Angeles Times


What the frack!!!

More than 5 million in state live near oil or gas well


Western States Petroleum Association says so what...


More than 5 million Californians — most of them in Los Angeles and Kern counties — live near an oil or gas well, and expanding drilling in the state could increase their exposure to health risks, according to a report released Wednesday by a national environmental group. The Natural Resources Defense Council, analyzing state environmental data, identified 5.4 million people who live within a mile of at least one of the state's 84,000 active or new wells. They are the most likely to be affected by potential air and water pollution caused by oil and gas production if advanced extraction methods such as fracking, acidizing and horizontal drilling expand in California, according to the report. The Western States Petroleum Assn. dismissed the study's conclusions, saying that living within a mile of oil production facilities does not pose a health risk. "We don't believe that the policy objectives that NRDC is pursuing with this kind of advocacy are in the best interest of California and its consumers," said Tupper Hull, a spokesman for the oil industry trade group. In contrast to states like Colorado, North Dakota and Pennsylvania, oil production in California is far below what it was a few decades ago. But in recent years the industry has been drilling new wells and reviving old ones in populated areas. Production in California rose by 7% last year to 199.6 million barrels, the first increase since the mid-1980s, according to the state Department of Conservation's Division of Oil, Gas and Geothermal Resources. Officials say that jump was mostly in long-standing fields, not new areas. Most drilling in California is concentrated in rural Kern County, where the NRDC analysis found nearly 300,000 people live within a mile of one or more of the approximately 57,000 active oil and gas wells. In Los Angeles County, there are about 5,700 active wells, but many more people live near them. The environmental group counted 3.5 million Los Angeles County residents, or about one in three people, living within a mile of an oil or gas well.


Daily News


You conserve so incompetent water agencies can waste more water


California water agencies lose millions of gallons underground
As 20 million gallons of drinking water rushed down Sunset Boulevard and flooded the UCLA campus this summer, drought-conscious residents threw up their hands. How are three-minute showers going to make a difference, they asked, when they city's pipes are bursting? Turns out the UCLA flood was just a drop in the sea of potable water that leaks or blows out of underground pipes. California's water distribution systems lose up to 228 billion gallons annually, the state estimates — more than enough to supply the entire city of Los Angeles for a year. The drought and massive pipe breaks this summer have focused attention on leaking water infrastructure ("This will not be the last one," Mayor Eric Garcetti warned after the UCLA break.) and raised questions about funding pipe replacements. As officials grapple with the answers, they have to measure leaks and decide if replacing pipes is cost-effective, experts say. Some utilities in Northern California area had the worst leakage in recent years. The city of Sacramento lost 135 gallons per service connection per day — more than enough daily water for the average Angeleno — according to the California Urban Water Conservation Council's 2012 data, the latest available. Service connections are hookups to either homes or commercial buildings. The statewide average loss per service connection in recent years was 49 gallons.


San Francisco Chronicle


Rich people win again!


Judge tosses San Francisco law meant to shield evicted tenants
San Francisco apartment owners scored a major victory Tuesday when a federal judge declared unconstitutional the city's attempt to shield evicted tenants from soaring rents by substantially increasing the relocation fees the tenants must be paid by landlords who decide to get out of the rental business. J. David Breemer of the Pacific Legal Foundation, a lawyer for landlords who challenged the ordinance, called the ruling "a great win for property rights."


Mercury News
Cops put money before public safety
San Jose police union head denies he urged recruits to quit
The head of the police union on Monday denied an accusation that he told academy cadets to drop out because it would best serve them and the department -- allegations the mayor called "troubling" and vowed to investigate. The allegation comes in the midst of a heated mayoral campaign that has union-backed county Supervisor Dave Cortese running against City Councilman Sam Liccardo, whose platform includes maintaining the current pension reform course. Mayor Chuck Reed said that if Unland encouraged recruits to leave during the orientation, it would be a "violation of ethical code." "What was said and who said it has to be figured out," he said. "We've certainly had other complaints about the police union interfering with recruitment, but this is the most specific public case. That's what makes this one extraordinary." But those critical of the union said they didn't think it was a stretch that Unland would make such a comment. Since Measure B's passage by an overwhelming majority of voters in 2012, the city has seen an exodus of officers and the union cites pension reform as the cause. Even before the measure was on the ballot, editorials in the union's Vanguard publication urged members to leave an agency they described as in decline. In fact, last year the union hosted a job fair where other agencies courted San Jose officers. "I haven't heard him say the word 'quit,' but he definitely discourages people from staying," said Robert Gallardo, a retired Santa Clara County sheriff's deputy who has served on various law enforcement boards in close contact with Unland. "I have heard him say that San Jose officers should leave after a year or two to go to other departments."


San Francisco Chronicle


Brown, Democrats love money from the tobacco industry


Jerry Brown urged to return tobacco company money given to CA ballot measure


Silicon Valley venture capitalist John Doerr has dropped an additional $400,000 on Gov. Jerry Brown's package of California ballot measures, 1 (the water bond) and 2 (the rainy-day fund). This latest gift makes Doerr the third-largest donor to the campaign at $875,000, right
behind fellow VC Sean Parker and Brown's own gubernatorial campaign … which can't find anything better to do with its money. Also writing a big check to the governor's favorite ballot measure was tobacco company Philip Morris, chipping in $100,000. The company also donated $26,000 to the Guv's re-election campaign two years ago, long before Brown even announced he was running. This may get the Guv and his supporters in trouble with the American Cancer Society Action Network, which challenged California politicians not to accept tobacco money. The organization said tobacco companies have spent $63 million on California races and lobbying over the past five years. "Approximately 34,000 Californians will die from smoking every year — more than alcohol, AIDS, car crashes, illegal drugs, murders and suicides combined," the organization claims. "Moreover, California loses $13.29 billion per year in smoking-related health care costs alone." Two years ago when Brown accepted tobacco money, Stanton Glantz — the UCSF professor who has been at the forefront of research on the effects of tobacco — suggested that Brown "return this campaign contribution and put the health of Californians above the profits of the out-of-state tobacco companies." And Glantz is ticked again, after we told him about the contribution. Brown put his name behind raising money for the ballot measures, so Glantz thinks it's his responsibility to take ownership for who is supporting him.


CBS News
Cha-ching!!! New LAUSD Interim Superintendent Ramon Cortines Begins Watch by Cashing-In
Monday marked the first day for interim LAUSD Superintendent Ramon C. Cortines. Cortines, who does not yet have a signed contract with the board, replaces Dr. John Deasy, who resigned Thursday. The 82-year-old will serve as Superintendent of Schools pending a search process for Deasy's successor. "Nothing in life is permanent, but there is no 'interim' in my title," Cortines said Monday. "I'm the superintendent." Deasy replaced Cortines as superintendent in 2011 after working for the Bill and Melinda Gates Foundation. He also worked as a head of districts in Maryland and Rhode Island and the Santa Monica-Malibu Unified School District from 2001 to 2006. The 53-year-old and United Teachers Los Angeles, the union that represents LAUSD educators, repeatedly clashed during his tenure over teacher pay and classroom size. His time as head of the nation's second-largest school district has been mired in controversy over the LAUSD's $1 billion iPad program, and most recently, the launch of the MiSiS scheduler. The board is expected to ratify a contract on Tuesday, which, according to the district, gives Cortines the title of Superintendent through June 30, 2015, with a salary of $300,000.


Mercury News
Cheveron hammered for misleading Richmond voters


Chevron-funded campaign attacks Richmond mayor's travel, ignores own candidate's more frequent absences


A Chevron-funded campaign committee has blitzed the streets of Richmond and the airwaves and Internet in an effort to stop Mayor Gayle McLaughlin's bid for a City Council seat in November. Billboards line boulevards, mailers stuff mailboxes, television commercials play frequently and a web video shows McLaughlin, who is termed out as mayor after eight years in office, skipping onto an airplane: "Gayle McLaughlin ran away when we needed her the most," a narrator says. "Why would we elect her to City Council?" But an analysis of city documents, invoices, travel receipts and bank statements dating to 2010 shows that McLaughlin has traveled less, missed fewer City Council meetings, and spent less city money on the trips than Councilman Nat Bates, a longtime supporter of the oil giant's mammoth refinery here and the Chevron-backed committee's favored candidate for mayor. According to City Council meeting minutes obtained from the City Clerk's office, McLaughlin has missed only one of 152 meetings since 2010. During the same time period, Bates missed 11, the worst attendance record of all current council members.


CBS News
San Diego City Council approves mandatory water rationing


Environmentalists to police residents and enforce restrictions


The San Diego City Council voted unanimously to make the voluntary restrictions on water use in the city mandatory starting Nov. 1 in response to the continuing drought and dwindling water supplies. City officials were prompted to make mandatory the voluntary restrictions, which had been in effect since July, in an attempt to reduce water usage up to 20 percent and avoid a potential supply shortage. The Metropolitan Water District, the major water wholesaler in Southern California, has only 49 percent of its usual water storage capacity available, the San Diego County Water Authority is at around 37 percent, while reservoirs serving San Diego are at 44 percent of capacity, according to city documents. Megan Baehrens of the environmental group San Diego Coastkeeper told the council her agency would work to ensure the restrictions are enforced. "A mandatory restriction without enforcement is no better than a voluntary recommendation," Baehrens said.


Jim Newton
No winners in this MTA train wreck
Government goons and labor stooges screw taxpayers and workers
It's hard to find winners in the meltdown that occurred last week at the Metropolitan Transportation Authority. A Japanese rail car manufacturing company trying to build a plant in Palmdale announced it was tired of fighting a union-supported environmental challenge and instead would build its plant in another state. The union that took on the company lost the chance to organize hundreds of new workers. Palmdale, which is still struggling to shake off the recession, lost out on an influx of good jobs. And California doubled down on its reputation as a place too messy to do business. At Los Angeles County's Hall of Administration, news of the collapsing deal sent supervisors and others into a spasm of frustration. Supervisor Mike Antonovich called it "disastrous" and said it was "a tremendous disservice, not only to the workers in the Antelope Valley but to the entire region." MTA officials lamented the breakdown as a "shame." Palmdale's mayor called it "devastating." That's a bad end to a once-promising proposal: In 2012, Kinkisharyo International won an $890-million contract from the MTA to build rail cars as part of the agency's expanding rail network. The company committed to assembling the cars locally after the manufacturing work was done in Japan and said it would eventually look to moving much of the actual manufacturing to California too, creating hundreds of skilled, good-paying jobs. To that end, it bought land from the city of Palmdale and set out to build a 427,507-square-foot plant there. Labor saw an opportunity too.


Sacramento Bee


For down-ticket Democrats, Jerry Brown a rare sight
It was a first in this election year when Gov. Jerry Brown appeared in a TV ad recently for a state Senate candidate in Southern California. Brown has done little visibly to help other members of his party. In addition to the ad for Jose Solorio, Brown joined an Assembly candidate at an event in Irvine this month and asked residents of Oakland, where he once was mayor, to vote for a former aide in this year's election. Yet despite Brown's widespread popularity – and the relative ease with which he is expected to win his own re-election campaign – the governor is nowhere to be seen in most down-ticket races.


Los Angeles Times
Democrats' hope of Senate supermajority could rest with 2 districts


While Democrats pull out the stops, Republicans bleat like sheep about taxes


The Democrats' quest to regain their supermajority in the state Senate could be decided next month in an ethnically diverse section of Orange County and a large swath of farmland and rural towns about 300 miles away in the Central Valley. Those two battlegrounds have drawn much of the attention and money of both major parties as the Nov. 4 election approaches. The races are the only two so far in which Gov. Jerry Brown has intervened with broadcast ads for the Democratic candidates. The dominant party is now two seats short of the two-thirds supermajority it won in the Senate in 2012 but lost amid corruption scandals this year. Victory in the Orange County and Central Valley districts is essential for the Democrats if they are to recapture the power to raise taxes, place propositions on the state ballot and override gubernatorial vetoes without GOP votes.


Mercury News
Fracking ban on the ballot in tiny San Benito County has big statewide implications
San Benito was the first California county to decide to take the issue to the voters. Campaign ads bankrolled by the oil industry are filling TV and radio airwaves, claiming that a fracking ban would hurt the county's economy and trample property rights. And the issue is straining longtime friendships among farmers and ranchers. Supporters of Measure J say they are frustrated that Gov. Jerry Brown and state lawmakers have not banned fracking, a process that involves pumping water and chemicals underground to release oil and gas -- so they decided to go around them. The rural region on the southern edge of Silicon Valley has only 24,000 registered voters. Already, Santa Barbara County environmentalists have copied the San Benito measure and placed it on the November ballot there. A similar measure is on the ballot in Mendocino County, and Butte County has one proposed for 2016. The oil industry, trying to prevent the dominoes from falling, is fighting back vigorously.


San Francisco Examiner
New rules bar domestic violence offenders from San Francisco Police Department


Beating your wife and being a cop no longer OK in San Francisco...it's about time!


The San Francisco Police Department will not accept applications from anyone who has been convicted of domestic violence, under a new rule approved by the Police Commission. The Police Department has made it clear, under new policies, that anyone convicted of domestic violence may not apply to be an officer and that officers responding to domestic violence calls shall not take into account immigration status. The rules, known as general orders, were recently passed by the Police Commission and dictate how officers and the department should act in cases of domestic violence. Anyone convicted of domestic violence is already barred from owning a weapon and therefore cannot be a police officer, Capt. Joseph McFadden said, but the new rules make it clear to all that the department does not want such people in its ranks. The rule officially barring domestic violence offenders from the force was part of a larger policy on the steps the department must take when investigating domestic violence cases involving officers. The policies also spelled out that immigration status will not be a factor when officers are called to domestic violence incidents. Efforts will also be made to ensure that interpreters are available at such calls.


Sacramento Bee
Could desalination solve California's water problem?
Not if environmentalists and state regulators get their way
Along this patch of the Pacific Ocean, welders and pipefitters nearly outnumber the surfers and sunbathers. Within sight of the crashing waves, the laborers are assembling what some hope will make water scarcity a thing of the past. They are building the Carlsbad Desalination Project, which will convert as much as 56 million gallons of seawater each day into drinking water for San Diego County residents. The project, with a price tag of $1 billion, is emerging from the sand like an industrial miracle. In California's highly regulated coastal zone, it took nearly 15 years to move from concept to construction, surviving 14 legal challenges along the way. The desalination plant is being built by Poseidon Water, a private company, and will be paid for in large part by rate increases on San Diego County water customers. On the surface, the plant resembles any other major construction project: Construction cranes scrape the sky as concrete foundations are poured; the giant new blocky building could be any warehouse or parts factory. Inside, the truth of the project is revealed. The building will house more than 16,000 reverse-osmosis membranes – salt filters, essentially – that will convert the Pacific Ocean into drinking water suitable for making coffee and watering lawns. Reverse-osmosis desalination was invented in California in the 1950s. But other nations with fewer natural freshwater supplies – Israel, Australia, Saudi Arabia and others – embraced the technology first and built dozens of projects over the past few decades. When the Carlsbad plant begins operating in 2016, it will be the largest desalination project ever built in the Americas. Desalination on this scale is so new, said MacLaggan, that Carlsbad will be operated initially by an Israeli subcontractor, which will help train a staff of California workers. The eyes of a thirsty state are trained on this project: It is a crucial test for an industry eager to expand in California, where residents are famously protective of their coastline and also accustomed to relatively cheap water. In short, the Carlsbad project is challenging California's status quo while also offering the tantalizing prospect of relief from drought.


Sacramento Bee


Prop. 48 revives California's off-reservation casino debate
Proposition 48, a referendum on two tribal gaming compacts brokered by Gov. Jerry Brown and approved by the Legislature, will ask voters whether they want to uphold the deals. Massive gambling revenue is on the line, as are questions about the growing phenomenon of "off-reservation" Indian casinos in California.


Los Angeles Times
An experienced Jerry Brown vows to build on what he's already done
Making a case for reelection, Gov. Jerry Brown said in an interview that he would hold the line on state spending despite "pent-up" demand for more, further boost local governments' authority and keep California's tangle of regulations from growing in a fourth and final term as governor. Rather than announce a host of sweeping new policies, Brown said he would largely build on what he's already done, particularly in transferring some education and criminal justice authority to local jurisdictions. And he would make sure that fellow Democrats' push to spend billions of dollars more on state services, now that the recession is over, doesn't endanger California's newfound fiscal health. "The gold rush for new programs and spending has accelerated with the return of the economy," Brown said Friday, a sweater slung over his shoulders as he picked at a chocolate chip cookie in a bakery near his campaign headquarters. "A key role that I will play will be to keep a balanced hand on the spending, try to be wise and compassionate, but practical."


Los Angeles Times
Too many maverick moments finally led to Deasy's undoing at LAUSD
Deasy's 3 1/2 years as head of the nation's second-largest school district ended with his resignation last week, but his path was unusual from the very outset of his tenure at L.A. Unified.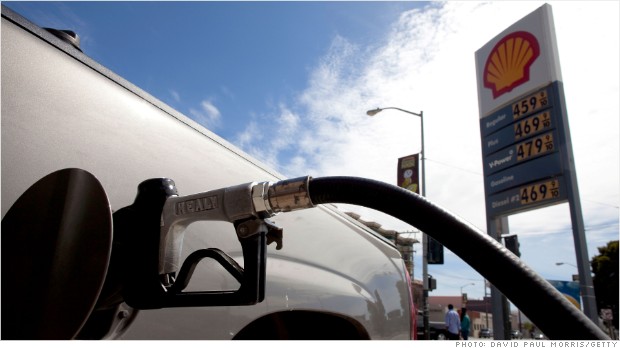 San Francisco Chronicle


Interview: Brown wants higher carbon standards
Jerry Brown said Friday that he will push next year to set even higher greenhouse gas emission reduction targets for California, where the nation's toughest carbon standards already are causing anxiety among businesses and consumers. "We want to set in the coming year a goal which is far more stringent, and it'll be far more difficult," Brown said in a telephone interview with The Associated Press. California's current carbon emissions law, signed in 2006, sets goals through 2020. If Brown wins re-election in November, the Democratic governor said he would bring together environmentalists, oil companies and transportation companies to accomplish the "challenge and opportunity. California has the most integrated response and strategy to deal with climate change of any political jurisdiction in the world. And we're going to continue doing that," Brown said. The current target includes a so-called carbon tax on consumer fuels starting Jan. 1, which the nonpartisan Legislative Analyst's Office estimates could boost the cost of gasoline by 13 to 20 cents a gallon by 2020. It projected that the increase could eventually reach 50 cents a gallon.


Oakland Tribune




Another pervert cop roaming the streets


CHP sergeant suspected of downloading child pornography on and off duty
A California Highway Patrol sergeant allegedly downloaded child pornography on a laptop while he was working off duty and on duty near Wi-Fi locations in Suisun, Fairfield and Vacaville, a Vacaville police sergeant said. The child pornography allegedly downloaded by CHP Sgt. Eric Lund showed pre-pubescent children having sex acts with adults, police Lt. Matt Lydon said. Lund, 49, of Chico, was arrested at 9 p.m. Thursday on 21 felony charges of sending or selling obscene matter depicting a minor and on misdemeanor charges of possessing obscene matter of a minor in a sexual act, Vacaville police said. Vacaville police met Lund at the CHP's Fairfield office and served a warrant to search an external hard drive found in his personal vehicle, Lydon said. The hard drive contained multiple downloaded child pornography images, Lydon said. Lund posted $115,000 bail around 3:30 a.m. Friday and was released from the Solano County jail, Lydon said. Lydon said it is not known how long Lund allegedly was downloading child pornography, but police began an investigation in August when software they were monitoring indicated someone was downloading pornography. Lund has worked out of the CHP Office in Fairfield for the past year. He has been with the CHP for 26 years and worked in Chico before his assignment to Fairfield, according to Diana McDermott, the CHP's Golden Gate Division Commander. McDermott said Lund was placed on administrative leave and has been stripped of his police powers. The CHP is investigating the incident with Vacaville police and conducting an administrative investigation of the allegations, McDermott said.



Los Angeles Times


LAUSD gives Deasy a pass on iPad scandal...says it believes Deasy acted ethically


Meanwhile you get stuck with the tab and the rat Deasy gets richer


As part of its settlement this week with former schools Supt. John Deasy, the Los Angeles Board of Education declared that it did not believe Deasy had done anything wrong in connection with the project to provide students with iPads, even though the district has an ongoing investigation into the propriety of the bidding process. The unusual provision was one of the more striking elements of a separation agreement released Thursday by the L.A. Unified School District. Under it, Deasy will remain on salary till the end of the year, worth more than $70,000, and he will get extended benefits and a payout for unused vacation days. The board wishes to state that at this time, it does not believe that the Superintendent engaged in any ethical violations or unlawful acts. But this deal also included a carefully negotiated press release: "The board wishes to state that at this time, it does not believe that the Superintendent engaged in any ethical violations or unlawful acts," the statement read in part. It also made reference to the ongoing inquiry, adding that "the Board anticipates that the Inspector General's report will confirm" that Deasy acted appropriately. The former schools chief came under scrutiny for his role in the $1.3-billion iPad project when emails recently released showed that he and a top aide had communications with vendors that could have affected the bidding process. Deasy has denied any wrongdoing.



Daily News


Los Angeles, firefighter union reach tentative agreement
Ending one of its most contentious negotiations, the city and the United Firefighters of Los Angeles City have reached a tentative agreement on a new two-year contract, officials said Friday. Fire Department brass will be holding informational meetings next week on the proposal that will culminate in a ratification vote. The proposal contains no pay raise for this year but a 2 percent hike in the second year of the contract. "We recognize the city's position, and this is one of those things that goes around," said UFLAC President Frank Lima. "We appreciate our jobs, and these things go in cycles." Mayor Eric Garcetti has taken a strong line in not wanting to pay any salary increases this year. Lima said he believe the other gains in the contract will help offset any concern about pay.



Sacramento Bee


Proposition 47 would lower penalties to reduce prison population, pay for programs
Over the years, California voters have been asked to decide a number of criminal justice issues, ranging from whether to keep the death penalty to modifying the state's "three-strikes" law. Now, voters are now being given the chance to alter punishments for nonviolent crimes in a move that proponents say ultimately will reduce crime statewide. Proposition 47 asks voters to approve reducing from felonies to misdemeanors punishments for a variety of property crimes that supporters of the measure say will reduce overcrowding in California's 34 adult prisons. The measure is the latest in a series of attempts by penal reform groups and state officials to cut California's prison costs by reducing inmate populations. The measure essentially mirrors the goal of Gov. Jerry Brown's realignment program, which has helped reduce prison populations by shifting nonserious, nonviolent offenders toward county jails or probation. The measure reduces to misdemeanors some crimes for drug possession and property offenses, but does not allow dangerous criminals – registered sex offenders or those with convictions for violent crimes like murder or rape – to take advantage of the new penalties. Proponents say cost savings could be as high as $1.25 billion over five years, money that would go toward treatment and educational programs. The actual savings are only an estimate, however. The state's legislative analyst concludes the savings could reach "the low hundreds of millions of dollars annually," and that savings for counties also could be in the hundreds of millions of dollars. Law enforcement officials and prosecutors largely oppose the measure, saying it removes from prosecutors' hands the flexibility to decide how to charge a crime based on the situation and the individual's background. They particularly object to a provision in the measure allowing firearm theft to be considered a misdemeanor if the weapon is worth $950 or less, as most handguns are. Technically, passage of the measure would make theft of firearms worth $950 or less a misdemeanor. To charge a felony, prosecutors would have to show that the stolen weapon was subsequently used in a crime. The same is true of concerns over possession of date rape drugs, which would become a misdemeanor unless the drugs were later used in an assault. If the measure passes, some felons currently in prison will be able to win release.


Sacramento Bee
California Highway Patrol shakes down taxpayers for nearly $1 million
The California Highway Patrol investigation of the new San Francisco-Oakland Bay Bridge released this month – which found no illegality or retaliation against engineers who complained about construction defects – cost about $823,000. Work on the 33-page investigative report began early this year and involved 13 officers, including a captain, two lieutenants and six sergeants who worked nearly 13,000 hours, including 1,500 overtime hours, according to CHP spokeswoman Fran Clader. The report criticized Caltrans for communication and documentation lapses, but found no violation of law. The probe was ordered by Brian Kelly, secretary of the California Transportation Agency, after witnesses at a January state Senate hearing alleged wrongdoing by California Department of Transportation executives. This included claims that Tony Anziano, the top bridge official, attempted to cover up potentially embarrassing information. A Sacramento Bee investigation published in June quoted Caltrans documents that supported some of the claims. An earlier 64-page Senate report included interviews with many of the same witnesses contacted by the CHP and detailed evidence of wrongdoing that led to the CHP investigation. That effort was researched and written by a single contractor, investigative reporter Roland De Wolk. Sen. Mark DeSaulnier, D-Concord, who chairs the Senate Transportation and Housing Committee and requested the De Wolk report, has referred the matter to Attorney General Kamala Harris with a recommendation that she launch a criminal investigation.


Sacramento Bee
California law enforcement detaining fewer undocumented immigrants
Local law enforcement agencies in California are transferring fewer undocumented immigrants into federal custody, a change occurring as the state implements a new law barring jails from holding nonviolent immigration detainees for federal officials. Cooperation between federal immigration authorities and local police officers has become a lightning rod in debates over immigration enforcement. Advocates said a program allowing U.S. Immigration and Customs Enforcement to have local jails hold immigrants has led to the deportations of thousands who were picked up for minor offenses and posed no threat to public safety. California's Legislature responded to the outcry by passing a bill prohibiting local law enforcement from honoring federal requests to hold low-level offenders. Gov. Jerry Brown signed Assembly Bill 4 after vetoing an earlier version, satisfied that it would not allow violent criminals to go free. Early returns suggest local agencies are aiding federal enforcement less often. Data released by Immigration and Customs Enforcement show that the number of undocumented immigrants local authorities transferred to federal custody plummeted by 53 percent in Northern California between Oct. 1, 2013, and Sept. 30, 2014, compared to the previous year (the California law took effect this January). In the Los Angeles area, the drop was 15 percent.


Dan Walters


Census Bureau: California still has highest U.S. poverty rate
Nearly a quarter of the state's residents live in poverty
California continues to have – by far – the nation's highest level of poverty under an alternative method devised by the Census Bureau that takes into account both broader measures of income and the cost of living. Nearly a quarter of the state's 38 million residents (8.9 million) live in poverty, a new Census Bureau report says, a level virtually unchanged since the agency first began reporting on the method's effects. Under the traditional method of gauging poverty, adopted a half-century ago, California's rate is 16 percent (6.1 million residents), somewhat above the national rate of 14.9 percent but by no means the highest. That dubious honor goes to New Mexico at 21.5 percent. But under the alternative method, California rises to the top at 23.4 percent while New Mexico drops to 16 percent and other states decline to as low as 8.7 percent in Iowa. Ever since the Census Bureau first published its "supplemental poverty measure" rankings that placed California at the top a few years ago, poverty has evolved into a political issue. The Public Policy Institute of California used a similar methodology last year to gauge poverty in the state's 58 counties, called a California Poverty Measure. It pegged the statewide poverty rate at 22 percent and found some of the highest rates in the San Francisco Bay Area and coastal communities usually considered affluent due to their high costs of housing. Los Angeles had the highest rate in the state, 26.9 percent, followed by Napa at 25.5 percent.



Sacramento Bee


California tells employees: Don't talk to media
Two state employees, one a top elected CalPERS official and the other a nameless state worker bee, both recently committed a cardinal sin: They talked to the media. On Wednesday, the board of California's gigantic government retirement system publicly reprimanded one of its own, J.J. Jelincic, for telling a pension-industry publication that its new chief investment officer, longtime California Public Employees' Retirement System investments manager Ted Eliopoulos, is unqualified for the job. "He doesn't have the temperament or the management skills," Jelincic said in a Sept. 29 Pensions & Investments story about the hiring. And he didn't stop there. Eliopolous played favorites with staff, Jelincic said, listened too much to outside consultants and made poor investment decisions. Because he's technically a CalPERS employee, Jelincic didn't have a vote on the hire. In fact, he worked under Eliopoulos in the fund's investment shop for about five years. Then CalPERS put Jelincic on full-time paid leave in 2012 to tend to board business. On Wednesday, board President Rob Feckner said in a prepared statement that the comments were "unfortunate and a breach of board governance policy of civility and courtesy as well as a breach of the CalPERS core values." The board voted for Eliopolous, Feckner noted, 11-0. He advised Jelincic to "use his 'boardsmanship' hat when speaking to the media." Jelincic said later, "I"m not sure what the hell it meant other than they didn't want me talking to the press." The Jelincic case is high-profile, but in offices, commissions and departments throughout the state, employees are told they shouldn't talk to the media. Leave it to the pros. Avoid making unsanctioned contacts and comments that can give high-ups more heartburn than a handful of jalapeños with a battery-acid chaser.



Mercury News


PUC judge and commissioner propose sanctions against PG&E for judge shopping
PG&E should face a fine of at least $1 million and should have strong limits placed on its communications with members of the state Public Utilities Commission and their advisers, a state PUC law judge and a PUC commissioner proposed on Thursday, the latest fallout from a fatal natural gas explosion in San Bruno. The proposed sanctions came in the wake of a host of emails that disclosed a cozy relationship between Pacific Gas & Electric and the PUC, the powerful state agency that is supposed to regulate the utility giant. Investigators believe that PG&E's shoddy maintenance and flawed record keeping, combined with the PUC's lax oversight of the utility, were key factors that contributed to the explosion, which killed eight and wrecked a quiet San Bruno neighborhood. The sanctions are connected with PG&E's attempt to shop for a judge in a natural gas transmission and storage case that's linked to the San Bruno disaster. PG&E engaged in improper communications with key officials at the PUC as part of that effort. Residential customers face an increase of 11.8 percent in their monthly gas bills in the rate case. The improper communications were found to violate the PUC rules on what are called ex parte communications involving PG&E and officials and staffers with the state PUC. PG&E is obliged to disclose these sorts of communications that occur outside of a public hearing.



Mercury News


Dozens of California officials fined for failing to report gifts
The state's political watchdog agency has fined dozens of California public officials for failing to report gifts received from Bay Area-based bond finance firm Stone and Youngberg. The Fair Political Practices Commission, or FPPC, on Thursday approved a total of $18,400 in fines -- ranging from $200 to $800 a person -- for 71 officials throughout the state. "The intent of the Political Reform Act is to provide transparency to the public, to try to show the importance that public officials should be making decisions in the best interest of the public and not for themselves," said Jay Wierenga, the commission's communications director. Out of 282 officials who received gifts over the $50 threshold required for reporting, the FPPC found that only 22 had actually claimed the gifts on their Statements of Economic Interest. The remaining 260 were asked to amend their statements and claim the gifts. The FPPC evaluated the violations based on four criteria: the total value of gifts not reported; whether gifts were reported on amended forms and time frame for disclosure; public harm; and whether the failure to report was considered intentional, negligent or inadvertent. The FPPC proposed fines for 93 officials, and 71 have agreed to pay.


Sacramento Bee
California health officials seek to assure public amid Ebola scare
Pols grandstand the issue while hospitals clam up
California's top health officials tried to assure an increasingly nervous public on Wednesday that they are ramping up readiness to fight the deadly Ebola virus, including seeking screening at all of the state's international airports. As Ebola panic took hold nationwide, state Department of Public Health officials said they have launched an unprecedented outreach campaign to ensure hospital systems, clinics, health care workers, nurses' unions and the federal government have firm protocols in place to contain the virus. That includes urging hospitals to develop clear preparedness instructions for health care workers and equip them with head-to-toe protective gear before they come into contact with patients who may be Ebola carriers. At present, there are no known or suspected Ebola cases in California, the officials said. Two cases were red-flagged in recent weeks – one in Sacramento and another in Los Angeles – but neither tested positive for the often-fatal disease. So far, local hospital systems have been mute on the topic of their levels of preparedness. On Wednesday, UC Davis Health System spokeswoman Karen Finney said the university's experts on infectious diseases were "way too busy" to communicate their thoughts or strategies to the community. Asked if they were occupied with plans to contain the Ebola virus, Finney said she did not know what they were working on.


Sacramento Bee


California high-speed rail wins big round in state high court
In a significant victory for California's high-speed rail project, the California Supreme Court on Wednesday declined to review a lawsuit challenging the issuance of bonds for its construction. The decision came without comment from the court. Opponents of the $68 billion project had argued in legal filings that the state's funding plan violated the provisions of Proposition 1A, the voter-approved 2008 initiative that included initial funding for the project. A Sacramento Superior Court judge ruled the funding plan was inconsistent with the measure because it relied on uncertain sources of future funding. The 3rd District Court of Appeal overturned the Superior Court ruling in July, and the high court's decision not to hear the case lets the appeals court ruling stand. The project still faces other legal challenges, including questions about whether the train will be able to travel from Los Angeles to San Francisco in 2 hours 40 minutes, as called for in Prop. 1A.


Daily News
Marijuana an issue in California attorney general race


Desperate GOP candidate for AG throws Hail Mary pass, sides with pot use


A Republican fighting to unseat California's incumbent attorney general has adopted the unconventional strategy of seeking to legalize recreational marijuana as the centerpiece of his uphill campaign. Democratic Attorney General Kamala Harris, meanwhile, has softened her opposition to recreational pot as she seeks a second and final term as the state's top law enforcement official. Republican nominee Ron Gold, a former deputy attorney general, said California should follow Colorado's lead by making marijuana legal and restricting its use to people over 21, imposing a tax and regulating production and sales. Pot use is largely a victimless crime that fills prisons and jails, empowers foreign cartels and saps time and money from more important law enforcement priorities, Gold said. "I think it's an issue whose time has come," Gold said. Harris, a former two-term San Francisco district attorney, has focused her crime-fighting efforts on cross-border gangs that she said are increasingly engaged in high-tech crimes such as digital piracy and computer hacking to target businesses and financial institutions.


Los Angeles Times
LAUSD Supt. John Deasy expected to resign
Beleaguered L.A. schools Supt. John Deasy is expected to step down after reaching a settlement with the school board, several sources familiar with the negotiations said late Wednesday. The L.A. Unified school board could name an interim superintendent as early as 10 a.m. Thursday, according to the sources, who spoke on condition of anonymity because it involved a personnel matter and confidential negotiations. One source said the board was likely to select former Supt. Ramon Cortines to run the district on an interim basis. As part of the departure agreement, Deasy is expected to receive about 60 days' pay, or roughly $60,000, the sources said. His contract, which was to run through June 2016, requires a severance payment of only 30 days. During his 31/2 years at the helm, Deasy, 53, oversaw a continued rise in student performance during a period of financial cuts. But he could not overcome election day setbacks, poor relations with teachers and two back-to-back technology debacles. Deasy has faced strong criticism over the troubled rollout of a $1.3-billion effort to provide iPads to every student, teacher and campus administrator. Amid growing questions about how the iPad program was run, Deasy announced in August that he was suspending new purchases under the iPad contract. Another technology project, a new student records system, malfunctioned this fall.


Press-Telegram
Hate crimes in Los Angeles County at 24-year low


Attacks on lesbians and transgender individuals are up


The number of reported hate crimes in Los Angeles County last year dipped to its lowest level in nearly 21/2 decades, according to a report released Wednesday, though on average more than one hate crime still occurred each day. There were 384 hate crimes reported in the county last year, representing a 17 percent decrease from 2012, according to the Los Angeles County Human Relations Commission. It was also the first time in a decade that there were no murders or attempted murders classified as hate crimes. Driving this decline is a more than 40 percent decrease in crimes targeting gay men as well as crimes targeting Jews in 2013 over the previous year. Juveniles are also showing up as a smaller percentage of hate crime suspects — less than 15 percent versus more than 40 percent in 2006 — and are the smallest age group for the first time in at least a decade, Toma said. However, from 2012 to 2013 there was an increase in reported crimes targeting lesbians (11 to 25) — the second-highest number in the last decade — transgender persons (13 to 19), Asian/Pacific Islanders (12 to 15), Protestants (4 to 8) and Middle Easterners (4 to 5). All 19 hate crimes against transgender people were violent. The largest number of reported hate crimes in 2013 took place in the San Fernando Valley, but the Antelope Valley had the highest rate of hate crimes per capita, followed by the Metro region, which spans from West Hollywood to Boyle Heights.


Associated Press
Man charged in killings of 4 family members, dog
A central California man who authorities say confessed to stabbing his elderly father and mother, his two sons and the family dog has been charged with murder and animal cruelty. Santa Barbara County prosecutors announced Tuesday that a grand jury indicted 45-year-old Nicolas Holzer on felony charges that include special allegations. Prosecutors haven't decided whether to seek the death penalty. Holzer remains jailed without bail. Prosecutors contend that in August at his Goleta home, Holzer grabbed kitchen knives and attacked his 73-year-old father; then his sons, ages 10 and 13, as they slept; then his 74-year-old mother and the family dog. Authorities say Holzer then called 911 to report killing his family. They say Holzer, who had no criminal history, told detectives that the killings were his destiny.


Steven Greenhut




More regulation won't fix health exchange


Covered California controversy reignites campaign for Proposition 45
In the well-known scene in "Casablanca," Captain Renault orders Rick to shut down his gin joint. "I'm shocked, shocked to find that gambling is going on in here!" he said, pausing long enough to grab his winnings. That scene always reminds me of our government. We know how it works, yet many of us still act surprised there's gambling in the Capitol casino. The latest "shocked" moment came when the Associated Press reported earlier this week on some controversial contracts issued by Covered California — the new Obamacare-inspired insurance exchange that mainly sells subsidized health plans to people who can't otherwise get coverage. "California's health insurance exchange has awarded $184 million in contracts without the competitive bidding and oversight that is standard practice across state government, including deals that sent millions of dollars to a firm whose employees have long-standing ties to the agencies executive director," wrote AP's Michael Blood. This looks bad, especially as ObamaCare supporters fight back an initiative (Proposition 45) on the November ballot that would give the state's insurance commissioner the power to approve or reject health-care rate hikes — the same power he has with most other types of insurance. "The contracts reflect a troubling practice at Covered California," wrote Consumer Watchdog President Jamie Court, in a letter to the attorney general. "An independent investigation by your agency is warranted to determine … whether consultants have inappropriately used their position with the government agency to advance the interests of former and current insurance industry employers." Calls for an audit make sense, perhaps, but Consumer Watchdog is the key backer of the November initiative. The group has made millions of dollars challenging insurance rate hikes under the "intervenor" process codified in Proposition 103, the 1988 initiative that regulates auto, home and casualty insurance and is the model for the new ballot measure. Under this system, intervenors are paid to challenge rate changes proposed by insurance companies, in a process that can take many months to resolve. Obamacare supporters are rightly concerned that if Proposition 45 passes, it will bollix up the fledgling health exchange's ability to negotiate rates. Polls last month put the proposition ahead, but with support falling. This black eye for Covered California has reignited interest in the race.




Daily News




De Leon's bling & cha-ching!


New leader of California Senate to be sworn in at Walt Disney Concert Hall
Two thousand guests have been invited to help celebrate Wednesday's swearing-in of the first Latino to head the California Senate in more than a century. Democratic Sen. Kevin de Leon of Los Angeles is breaking with tradition to hold his ceremony at Walt Disney Concert Hall in downtown Los Angeles. Previous ceremonies took place at the state Capitol and have been relatively low-key, according to the California State Library's research bureau. The invitation lists the event as the "Inauguration of Kevin de Leon," using language usually reserved for presidents and governors. The California Latino Legislative Caucus Foundation, which receives donations from special interests seeking influence in the Legislature, is picking up the estimated $50,000 tab. About 200 officeholders also have been invited to witness his swearing-in as Senate president pro tempore. The party comes during a year when two Democratic state senators were suspended after being charged in separate federal corruption cases, a third resigned after being sentenced to jail for perjury, and a fourth is facing DUI charges after a night of drinking that included late-night revelry with Latino caucus members inside the Capitol. Latino caucus spokesman Roger Salazar disputed the perception that the event is too elaborate. "This being the first Latino pro tem in 130 years, this was worthy of being underwritten by the caucus and also worthy of celebration," he said. "This is an historic event." De Leon spokesman Anthony Reyes said the senator is participating in other community events as well.



Dan Walters


Darrell Steinberg's record has been a mixed bag
The California Legislature underwent a fundamental transformation in 1980 – largely unappreciated at the time. Its priorities changed, symbolized by the traumatic change of Assembly leadership from a policy-minded speaker, Leo McCarthy, to the most skilled political operative of the era, Willie Brown. A similar shift occurred in the Senate when its majority Democrats, worried about losing control, ousted policy wonk James Mills and elected a much more partisan David Roberti as president pro tem. The ensuing wheeler-dealer decade culminated in a federal corruption investigation, multiple convictions and a 1990 backlash in the form of voter-imposed term limits. The Legislature, however, continued to decline in performance and public standing. This bit of history places Darrell Steinberg, who is termed-out and stepping down as Senate president pro tem, in perspective.


Los Angeles Times


Lying and cover-ups continue at the LAPD


LAPD officials downplay report on 'ghost cars'
Los Angeles police officials Tuesday downplayed a recent report about falsified patrol records, saying it was an isolated problem that had been overstated and corrected. Last week, the inspector general for the Police Commission, Alex Bustamante, released the findings of an investigation into the so-called "ghost car" scheme, in which officers were inaccurately shown in department databases and deployment logs to be on patrol. In the report, Bustamante said his investigators had found evidence of problems with deployment records in at least five of the LAPD's 21 divisions. Officers, the report said, were signed on to department computers and recorded as being on patrol, when in fact they were working behind a desk at a police station or handing out equipment to other officers. Bustamante did not specify who was responsible for the deception but said it stemmed from department requirements that call on commanders in each division to have a minimum number of officers on the streets for every shift. After Bustamante presented his findings to the commission at its weekly meeting, LAPD Assistant Chief Earl Paysinger sought to convince the oversight body that any problems with deployment records were an isolated issue and were not as serious as Bustamante had stated in his report.

Dan Walters


L.A., Ontario squabbling over airport
Ontario International Airport opened two large, modernistic terminals in the late 1990s to improve service in California's fast-growing "Inland Empire" of San Bernardino and Riverside counties, replacing shabby facilities that would have embarrassed a Third World country. A high-speed rail connection between San Diego and Ontario along Interstate 15 could solve the problems of both airports. It would be a bullet train worth doing, unlike Gov. Jerry Brown's $68 billion fantasy.



Steven Greenhut


California receives the Pension Death Penalty
The people who benefit from CalPERS have complete control over it. Those who pay the tab have little if any say. Six of the board seats are set aside for various groups of CalPERS "members"—for example, one for retirees who receive pensions, one for eligible current state employees, and so on. Then there are three members appointed by the governor and the legislature, both of which are wholly owned subsidiaries of California's public-sector unions.



Daily News




The abuse of authority raises basic privacy issues


CHP photo scandal requires independent investigation
Maybe it's true that the "game" of trading nude photos taken from the cellphones of women arrested for drunken driving never went beyond the California Highway Patrol's East Bay office. Maybe officers don't talk to one another about things like that. Of course, a similar incident occurred in Los Angeles two years ago — but hey, that must just be a coincidence. Really? Unlike Golden Gate Division Chief Avery Browne, we're not satisfied with the internal CHP investigation that quickly determined the despicable and apparently illegal practice is contained to the Dublin office. Contra Costa County prosecutors agree with Browne, but a county district attorney lacks statewide capacity to investigate. An independent investigation is needed, and quickly. Wagons already must be circling at CHP offices and perhaps other police departments throughout the state.



Doug McIntyre


Immigration policies a ticking time bomb
As it turns out I was wrong. Our immigration policies do split up families. Last Friday, a twice-deported undocumented immigrant named Luis Monroy Bracamonte allegedly murdered Sacramento County sheriff's Deputy Danny Oliver with a shot to the head in a Motel 6 parking lot in Northern California. Shortly thereafter Monroy Bracamonte, aka Marcelo Marquez (and possibly multiple other identities), allegedly murdered Placer County Sheriff Detective Michael David Davis Jr. Oliver and Davis were husbands and fathers, sons and brothers. Because of our unwillingness to enforce our own immigration laws their families will never see Danny or Michael again.



Steven Greenhut


Department of Justice using "its overwhelming litigation might" as "a tool of extortion"
Liberals often complain about the greed of profit-seeking corporations, while conservatives likewise complain about abuses by government officials. Both sides might take notice of something that seems to epitomize the worst of both worlds — government agencies that use their power to bolster their own budgets.



Dan Walters


Decades-old mistake is at the root of California's Prop. 46
Proponents and opponents of Proposition 46 are bombarding California voters with tens of millions of dollars in television spots and other propaganda – probably because of a tactical political mistake 39 years ago. The measure, if enacted, would do several things, but its major effect would be to more than quadruple the $250,000 cap on noneconomic damages in medical malpractice cases, often dubbed "pain and suffering," and increase it for inflation in the future. Doctors, hospitals and other elements of the medical industry have committed more than $50 million to defeating the measure, while advocates, led by personal injury lawyers, are spending perhaps a fifth as much to pass it. The increase from $250,000 to $1.1 million reflects inflation since 1975, when the Medical Injury Compensation Reform Act (MICRA) was enacted by the Legislature and Gov. Jerry Brown, during his first year as governor. It responded to what doctors and hospitals said was a ruinous escalation of malpractice insurance premiums.



Dan Walters


California Legislature's partisan balance a big question
With Election Day just a week away and mailed ballots already pouring into election offices, California's biggest political unknown is the balance of power in the Legislature. Democrats certainly will retain big legislative majorities, but it's uncertain whether they will be the two-thirds "supermajorities" the party won in 2012. Whether the supermajorities return or not won't have much practical effect on what happens in the Legislature.



Steven Greenhut


Ebola scare: Nurses' group slams hospitals, but tagged with hypocrisy for opposing flu bill
Iit's hard to evaluate these events — the press conferences with signs picturing nurses in full-protective gear and DeMoro calling for hospital CEOs to be marched in front of sickly people where they can be sneezed on — outside the world of public relations, politics and union organizing. Hospitals should do all they can to protect nurses and the public. I get it completely, especially as the father of a nurse working in a big hospital. But medical advances rarely come from grandstanding.



Doug McIntyre


We need a 'fear czar' to calm a nervous nation
It's the scary season with Halloween just around the corner and right after that Election Day. Of course this is the golden age of fear where everything is out to get us despite our living longer and better than at any point in human history. The latest epidemic of hysteria began with two American aid workers contracting the Ebola virus while doing God's work in Liberia. CNN was first to jump on it, broadcasting every hazmat suit clad step taken by Dr. Kent Brantly and Nancy Writebol as they made their way home to a miraculous recovery at Emory University Hospital in Atlanta.



Dan Walters


Prop. 48 is new episode in California's long-running Indian saga
The multibillion-dollar casino gambling monopoly that Indian tribes enjoy is one of California's most remarkable cultural and political sagas – and it's not over yet.



Dan Walters


Record low voter turnout looms in California
California, which set a record for low participation in June's primary election, will likely set another low mark for a general election in November.



Dan Walters


Jerry Brown has two paths for 4th term
If Brown intends to spend political capital on difficult, long-festering governance issues, he deserves four more years. If he intends, however, to merely check a few more items off his bucket list, that's another story.



Steven Greenhut


Decision puts rail 'caboose before engine'


High court won't consider appeal, lets high-speed rail authority float bonds


If the rail authority can move forward with such an enormous project even though it seems to conflict dramatically with the specifics of the initiative approved by voters, how binding is the wording of any initiative? It's hard to believe the state's highest court didn't find such matters important enough to consider.



Steven Greenhut


Senate leader chooses a grandiose start
My how the tone has changed in Sacramento in a short time, given the nature of Wednesday night's inauguration of Sen. Kevin de León, D-Los Angeles, as the Senate's new president pro tempore. When Jerry Brown was inaugurated as governor in 2011, he gave a 16-minute speech that focused on "courage and sacrifice" at Sacramento's aging Memorial Auditorium. The Christian Science Monitor called it an "austere ceremony" that "set the tone" for his governorship. It was all about California. De León's inauguration was anything but austere. Arnold Schwarzenegger's inauguration was garish, but he was elected governor. Legislative leaders are selected by their peers to these administrative roles. In May, Assembly Speaker Toni Atkins, D-San Diego, had a long and laudatory, but tasteful, ceremony in the Assembly chambers. The Senate in particular ought to be careful about imagery. In the past year, it has been plagued by scandals: allegations of staff nepotism, a senator's drunken-driving-related arrest following photographed partying on a Capitol patio, the conviction of a senator on perjury charges, and the suspension of two other senators who face federal corruption charges. If the Senate ever needed to show a little humility, now would be the ideal time.



Scott Herold


The campaign of fear comes to the San Jose mayor's race
The New York Times ran a piece last weekend about how Republicans and conservative talk show hosts have been harping on Ebola, the beheadings by the Islamic State and the flubs of the Secret Service. Their point is to show that the world is so bleak under the leadership of Barack Obama that people should turn to the GOP. Never mind that they overstate the threat, or that blaming Obama for it all misses the mark. Scaring voters is effective politics. The Republicans want control of the U.S. Senate. Something similar is unfolding here in San Jose, though the ideological platform is very different. The scare tactics here are coming primarily from the advocates of Supervisor Dave Cortese for mayor, particularly the unionized cops and firefighters.



Dan Morain


McClintock is no paragon of bipartisanship
Suddenly, Rep. Tom McClintock is portraying himself as willing to work with Democrats. But the
conservative Republican did not quite have that reaching-across-the-aisle thing down when he showed up for a debate of his choosing – at 7 a.m. Tuesday at Auburn City Hall – with his challenger, Art Moore. McClintock, 58, is seeking a fourth term in Congress and almost certainly will win. But Moore, 37, an underfunded neophyte making his first run for public office, might be throwing a bit of scare into him. That wouldn't be bad.

Dan Walters
Torlakson-Tuck contest is just one front in war over California public education
Even at a superficial level, the contest between two Democrats for the supposedly nonpartisan office of state superintendent of schools is interesting. The CTA and its rivals are spending millions on the Torlakson-Tuck contest, which is too close to call. Regardless of who wins, however, the war over California schools will continue.



Dan Walters


Democratic supermajorities at risk with taxes in background
The biggest election issue this year, at least among Capitol insiders, is whether Democrats can regain their supermajority in the Senate and hold their 55-seat supermajority, now just one over the two-thirds mark, in the Assembly. The latter appears to be the more likely.



Steven Greenhut


Senate secrecy latest sign of bad culture
California's top legislative body, the state Senate, does not lack pretension, as senators pass far-reaching bills and prattle about the nobility of public service. Yet its high pretensions have run up against some lowdown scandals, the latest of which surfaced in a bizarre Sacramento criminal trial this week.



Steven Greenhut


Power drunk' agency slams small winery


Vintner closing doors after fined for use of volunteer labor


Last fall, my wife and I spent a Sunday afternoon at a small winery in the Sierra foothills picking grapes and crushing them in some contraption — followed by a picnic and wine drinking. It was lovely, but unbeknownst to us, state officials apparently believe that we and our fellow volunteer grape-pickers were being exploited.



New York Times


Silicon Valley's Diversity Problem
After years of playing down the problem, technology companies like Google, Facebook and Apple now say they're serious about improving the gender and ethnic diversity of their work forces and corporate boards. Recent data from those companies and others like them confirm what everyone has long known: Most of their employees are white and Asian men. Among technical employees, few are women, and even fewer are Latino or African-American.



Dan Walters


Six-state measure would have given regional governments a boost
Draper's regional governance provision is why, one suspects, his measure drew such vehement opposition from unions and other liberal groups, which have benefited from an ever-more-powerful state government dominated by friendly Democrats.



Dan Walters


Brown honors principle of subsidiarity sometimes
If consistently applied, subsidiarity would represent a major reversal of several decades of concentrating authority in Sacramento, ever since Proposition 13, enacted during Brown's first governorship, restricted the ability of local governments to raise tax revenue. Brown has not been consistent, however, citing the principle when it's convenient but ignoring it on other occasions.



YUNLEI YANG


Asian Americans would lose out under affirmative action
A recent Field Poll claimed that most registered voters and Asian Americans in California support affirmative action. Based on the poll data, Karthick Ramakrishnan, a professor of public policy and political science at UC Riverside, indicated that the intense opposition to State Constitutional Amendment 5 (or SCA-5) earlier this year, an attempt to restore affirmative action in California's public universities, "was primarily concentrated among a small group of Asian American activists, with the more numerous silent majority still supportive of affirmative action." As an official with the Silicon Valley Chinese Assn., which was a major force behind SCA-5's defeat, I find the poll question misleading and Ramakrishnan's reasoning deeply flawed.



Steven Greenhut


New laws make case for direct democracy
Given the volume of bills, it's hard to find a theme for the past session. So I turn to the curmudgeonly journalist, the late H.L. Mencken, for a tried-and-true theme: "For every complex problem, there is an answer that is clear, simple and wrong." This Legislature seemed to specialize in offering solutions that probably won't work as planned.



Fresno Bee


State Senate should release report on nepotism
The California Senate spent $98,000 in taxpayer money to pay a private law firm to investigate a sordid story of nepotism and cronyism in the Senate. Last Tuesday, the Senate refused to release the final report into how public servants used and misused their positions of authority to hire, protect and coddle friends and family. Without transparency, this $98,000 investigation is just another government cover-up.



Steven Greenhut


Study and fracas put pensions in focus
When it comes to reforming California's underfunded public-pension systems, "progress" has been coming in the one-step-forward, two-steps-backward variety, with new funding problems still outpacing any local and state reforms.



Dan Walters


Californians with gold fever strike a legal lode
California explosively emerged as a place of importance – and quickly became a state – for one reason only: the 1848 discovery of gold in the American River. Gold seekers poured into the state from around the world, creating what is still a unique society in what had been a remote coastal frontier, and the rest is, as they say, history. Gold fever eventually abated, but 166 years after James Marshall spotted those flecks of gold in John Sutter's sawmill at Coloma, some folks still seek what gold panners and the later hydraulic miners left behind in streams.



Dan Walters


Jerry Brown hands United Farm Workers a setback
What goes around comes around. Jerry Brown devoted much of his first governorship to seeking other offices, so his record of accomplishment was scant. He's often touted a 1975 deal to give farmworkers, excluded from the National Labor Relations Act, union rights in California, supposedly settling years of strife between the United Farm Workers Union and growers. However, it merely ignited decades of new strife, which continues with Brown's recent veto of a new farm labor bill.



Dan Walters


New definition of recidivism minimizes political fallout from prison realignment
What's in a word? A lot. Criminologist Michael Maltz defines "recidivism" as "the reversion of an individual to criminal behavior after he or she has been convicted of a prior offense, sentenced and (presumably) corrected." Prior to 2011, California was infamous not only for its immense prison population – way over capacity, federal judges decreed – but for parolees' high rates of recidivism. Under pressure from the judges, Gov. Jerry Brown and the Legislature enacted "realignment." Those newly convicted of nonserious, nonsexual and nonviolent felonies would be diverted into local jails and probation systems, thereby shrinking the inmate population by attrition to a legal level. Moreover, as inmates also deemed to be low-risk were released from prison, they also would go into local supervision, rather than the state's parole system. Counties would be paid billions of dollars to take the "realigned" felons and, it was assumed, would implement programs to reduce the high recidivism rate. From the state's standpoint, realignment has been a roaring success, dramatically reducing the prison population to very near the court's designated level. There is, however, continuing controversy over whether the realigned felons who otherwise might be in prison are committing new crimes in serious numbers, as well as complaints that their stretches in local jails are merely substituting local overcrowding for state prison overcrowding.



Steven Greenhut


Should voters or judges expand councils?
Rancho Santa Fe businessman John Cox has been touting a statewide initiative that would increase the number of legislators. The goal — admirable, in my mind — was to create a more responsive Legislature by carving out smaller districts, but Californians didn't warm to the notion of 12,000 Assembly members and senators. Yet the idea of improving democratic representation by expanding the number of elected officials hasn't gone away. If the governor signs into law a bill sitting on his desk, Californians may see county boards of supervisors and city councils vastly expanded. Because it could be done via court order rather than through a voter initiative, it has sparked some real concern. SB 1365 is a priority of the Latino Caucus, which believes Latino voters are not adequately represented. Its supporters are pitching the measure in benign terms, championing it as a means to assure that newly drawn council districts aren't gerrymandered to dilute minority voting power. Sen. Alex Padilla, the Pacoima Democrat who is running to be secretary of state in the November election, describes his measure as a way to strengthen voting rights after the U.S. Supreme Court reduced federal oversight of election districts. But some well-known Latino activists are sounding the warning alarms about the bill also, in part because it gives judges the ability to impose remedies without any real limits.



Dan Walters


Would permanent income tax hike cause exodus of rich?
When California taxpayers voted two years ago to sharply – albeit, temporarily – raise income taxes on the state's highest-income residents, they touched off a debate over whether it would spur the rich to flee to low- or no-tax locales, such as neighboring Nevada. There have been some anecdotal accounts of such movement, but no evidence of a mass exodus, even though California had raised marginal income tax rates, including federal taxes, to more than 50 percent for the highest-income taxpayers. The debate is likely to heat up again because unions and their allies in the Legislature are beginning to talk about extending the 2012 tax increases or making them permanent, most likely via a ballot measure in 2016.

Steven Greenhut
Tight superintendent race highlights deep Democratic Party divisions
Recent polls show most Democratic candidates for statewide office holding significant leads over their GOP rivals, which means the most intensely fought and ideologically charged race in the November election is between two Democrats. That's the race for the little-noticed position of superintendent of public instruction.

Dan Walters
It's pot harvest time, so the annual war resumes
This is harvest time on California's scenic, sparsely populated North Coast – and that means the half-century-long war between marijuana growers and cops has resumed.



Dan Walters


Beach access bill puts Brown in middle of class war
The Legislature adjourned Aug. 30, but that didn't mean the lawmaking season was over. As legislators fled, they left behind hundreds of bills for Gov. Jerry Brown to sign or veto with a Sept. 30 deadline, creating a new arena for conflict. As governors are wont to do, Brown has singled out certain bills for splashy signing ceremonies at which he and other politicians preen for television cameras. And he's leaving the most controversial measures for the final days of the month, thereby sparking intense efforts by proponents and opponents to influence him. There's no shortage of such measures, but none has stirred more public debate, or private lobbying, than Senate Bill 968, whose stated purpose is to gain public access to a small beach in San Mateo County called Martins Beach.



Dan Walters


Propositions 45 and 46 latest skirmishes in war over big money in health care
By any measure, health care is now California's largest single economic sector, churning well over $200 billion a year in private and public funds each year, and growing fast. It was once ignored by Capitol politicians, but it's now big business involving big money – as well as a personal priority for 38 million Californians – and sparks high-octane political conflict. Divvying up health care dollars generates countless bits of legislation each year, and, not surprisingly, a steady stream of ballot measures, including two this year.



Dan Walters


Pending bill would change initiative system – for the better?
By word and deed, the state's politically dominant Democrats have demonstrated that they want to substantially alter California's century-old initiative system that allows voters to legislate directly through the ballot box. They say they want to improve the system. But the Democrats' many bills have mostly tried to make it more difficult for their conservative political rivals to place measures on the ballot, while preserving the system for their allies, such as labor unions.



Bill Dwyre


This should be final straw for NFL's robotic Roger Goodell
Going into Friday's news conference in New York, the question was whether Roger Goodell would resign. Coming out of it, the question is whether he will be fired. Not likely. This corporate employee served well his corporate bosses, the 32 NFL owners. They were probably thrilled with his performance. Most of the rest of the free world was appalled. The reviews ranged from disappointment to horror. If this had been a Broadway play, the theater's doors would be closing right now.



Tammerlin Drummond


Who will break from the pack in Oakland mayor's race?
In 2008, we had 10 candidates running for Oakland mayor. This year, there are 15. If that sounds insane, it's because it is. So far, no one has broken from the pack.



Dan Walters


Three obscure bills show how big policy gets buried
The Legislature was in full sausage-factory mode during the last days of the biennial session that ended on Aug. 30, spewing hundreds of bills onto Gov. Jerry Brown's desk. In time-dishonored fashion, many of the bills were either newly minted or underwent last-minute changes and therefore received only cursory attention. Buried in them were some fairly significant changes of public policy.



Dan Walters


If bicyclists want respect and safety, they should act like they deserve it
We get it that bicyclists want respect and protection as they share roads with cars. But the flip side is that bicyclists need to drop the arrogance that too many exhibit as they cut in and out of traffic, blow through red lights and stop signs, and imperil pedestrians by careening down sidewalks. The three-foot clearance law should be matched by one that absolutely prohibits bicycles on sidewalks statewide with stiff fines for violation, and another that makes hit-and-run bicycling just as much a crime as hit-and-run driving. Moreover, if bicyclists want to be taken seriously, they should also be paying some of the cost of marking bicycle lanes and building bike paths, rather than making motorists pick up the tab, as the pending bill would do. Fair is fair. With privileges come responsibilities, both legal and financial. And receiving respect means acting like you deserve it.



Dan Walters


Brown dons rose-tinted glasses for his look backward
Those entering old age – psychologically, not necessarily chronologically – often embrace rose-tinted nostalgia, a yearning for times past when, they believe, life was better.



Steven Greenhut


'Rail' question: Is initiative a blank check?


State supreme court asked to review high-speed rail go-ahead


Consistency may be the hobgoblin of small minds, as Ralph Waldo Emerson put it, but I would nevertheless love to see some consistency from Gov. Jerry Brown in advocating which major state-related legal cases should be challenged.



Dan Walters


Taxes on rich closed the state budget deficit
As Jerry Brown seeks his fourth term as governor this year, he's crowing about balancing the state budget after years of deficits that piled up a "wall of debt." Certainly Brown deserves some of the credit. He moderated the spending ambitions of his fellow Democrats and, more importantly, persuaded voters to enact temporary sales and income tax hikes, the latter only on the highest-income taxpayers. Those boosts, when coupled with the state's emergence from the worst recession since the Great Depression, sharply increased the state's general fund revenue over the last few years, from about $86 billion when Brown was running in 2010 to over $106 billion during the current fiscal year. But the tax increase accounts for perhaps a third of the revenue gain. While criticizing the widening gap between "one-percenters" and the rest of us is popular, the fiscal reality is that California's budget probably would still be drowning in red ink were it not for taxes on income gains by those atop the economic food chain.



Daily News


GMO crops still need California oversight
A new investigative report by Hearst Newspapers, including the San Francisco Chronicle, on GMO experiments along our Central Coast raises issues that should be a concern to Californians. Such as: "... altered corn is growing with federal approval 100 feet from a steelhead stream in San Luis Obispo County, in designated critical habitat for the threatened California red-legged frog," according to the Chronicle. "Agriculture Department inspectors have reported two 'incidents' at the site, including conventional corn sprouting in a 50-foot fallow zone." Outdoor experiments where rains and birds can carry seeds far away need to have closer oversight so that big-bucks corporate agriculture doesn't wreak havoc with the greater California good.



Debra J. Saunders


Bad law on campus rape deserves governor's veto
In its wisdom (such as it is), the Legislature passed a measure that would change the standard of sexual consent on California campuses. Gov. Jerry Brown should veto this bill. If the University of California and other institutions that receive state-funded student aid want to demonstrate that they have "no tolerance for any form of sexual violence" when students report rape - as state Sen. Kevin de León, D-Los Angeles, has argued - then they should call the cops. Not academic panels.



Dan Walters


Peterson may have best shot at GOP win this year
If Republicans have any chance this year of winning statewide office in this blue state, it probably rests on the shoulders of Pete Peterson, who's running for secretary of state, or Ashley Swearengin, the GOP candidate for state controller.



Dan Walters


Brown's two big legacy projects still face high hurdles
Jerry Brown's two big legacy projects, a north-south bullet train and twin water tunnels beneath the Sacramento-San Joaquin Delta, are approaching points of no return. They face legal, regulatory and financial hurdles that must be cleared for them to proceed. The next few months – a year at the most – may determine their fates.



Dan Walters


Debra Bowen should have revealed depression earlier
Eight years ago, a state legislator named Debra Bowen was elected secretary of state, promising to use her expertise in technology to modernize what had been a ministerial backwater of California government. One of Bowen's early acts in office was to virtually end a shift to touch-screen voting that her predecessors had begun, citing concerns about security. It made her a heroine to those on the political left, who had become paranoid about manipulating voting results, and earned her a John F. Kennedy Profiles in Courage Award. Seemingly, Bowen could look ahead to a bright future in California politics, using her office as a springboard to bigger and better things. But it didn't happen. After making that initial splash, Bowen retreated from the public stage. And if anything, the Secretary of State's Office – which oversees elections and maintains public records – regressed. One can sympathize with Bowen's illness, certainly, but if it was as debilitating as depicted, she should have owned up to it much earlier. She won the office on a promise to improve its performance, but by many measures it has regressed. If she was incapable of doing her job, as the article implies, she should have done the honorable thing and resigned in favor of someone who could do it.



Dan Walters


As home care program shifts, adversarial relationship evolves
Fifteen years ago, without even a pro forma hearing, the Legislature and then-Gov. Gray Davis decreed an immense expansion of union membership by transforming hundreds of thousands of home care aides into public employees. The decree, in legislation designed as a budget "trailer bill," initially made the In-Home Supportive Services caregivers employees of newly created county agencies, even though state and federal governments picked up most of the cost. Two years ago, however, the Legislature and Gov. Jerry Brown began to merge IHSS with other social services and shift the negotiation of union contracts for aides – who are selected by care recipients and usually family members – to a new statewide "authority." As that county-by-county shift occurs, IHSS will become, in effect, a state program with nearly 400,000 employees. While IHSS unions like the shift to state bargaining, it's creating a new and semi-adversarial relationship between them and the state. The just-concluded legislative session provided some clues to that evolving relationship.



Steven Greenhut


Kashkari defies GOP's low expectations
"When one's expectations are reduced to zero, one really appreciates everything one does have," the physicist Stephen Hawking once said. Those words jumped out Thursday night, as I watched the one and only California gubernatorial debate pitting Democratic Gov. Jerry Brown against Republican political rival Neel Kashkari. Republicans have zero expectations for winning the race. In fact, Kashkari's only selling point early on was that he is not Tim Donnelly, the loose-lipped conservative Assemblyman that GOP leaders feared would embarrass them at some point during a long campaign. Bullet dodged and expectations met.



Dan Walters


Kashkari goes on attack but doesn't score breakthrough on Brown
Political debates are all about expectations, and going into Thursday night's one-and-only face-off between Gov. Jerry Brown and Republican challenger Neel Kashkari, the expectations gap was as wide as the Carrizo Plain. Brown maintained his cool and his message, the debate produced nothing that would resonate and slow his own momentum toward a historic fourth term.



Dan Walters


Unelected bureaucrats and boards continue to acquire more power
Last weekend, as the Legislature's biennial session was grinding to a close, The Sacramento Bee published a commentary by Assemblyman Mike Gatto, invoking the 2,000th anniversary of Roman dictator Caesar Augustus' death and decrying the expanding powers of unelected bureaucrats and political appointees. Gatto wrote, "Now it is the executive branch that makes most 'laws.' They are called regulations, but they have the effect of law and are just as binding. Yet these bureaucrats were never elected and do not answer to the people. By appointing people to these executive agencies and by telling them what to do, a governor or president can broadly dictate the day-to-day affairs of millions of Americans with almost no outward signs of wielding that power. And if a legislature dares to try to override some regulation, the governor or president can simply veto the bill. This is a serious imbalance of power." Well said. And the just-concluded session offered new examples of how powers of unelected bureaucrats and appointees continue to expand. Take, for example, the California Coastal Commission, which was created 38 years ago, it was said, to protect public access to California's beaches.


Aubry Stone


Don't shut out black residents from clean energy revolution
I'm very troubled by the obvious slight the renewable energy industry – in particular solar – is giving African Americans in Southern California and around the state. Like everyone else, the African American community needs to be involved in the clean energy revolution. Sadly, we are not. Current public policies serve as a barrier to entry for African Americans to take advantage of these green energy sources.