Instant updates as the news happens!!!


See CalNews.com's updates and our archives on Facebook 24/7

You can also follow us on Twitter!

Tweet us your news scoops today!!!
San Francisco Chronicle


Gun-play OK if you're a 49er superstar


Police describe earlier visit to Ray McDonald's home
Three months before 49ers' defensive tackle Ray McDonald was arrested at his San Jose home on suspicion of felony domestic violence, police responded to the residence to deal with an altercation in which an engaged couple argued and the woman grabbed the man's gun and "held it at her side," police said Thursday. On May 25, just after 8 p.m., a "disturbance" occurred at McDonald's home at 2516 Bentley Ridge Dr., according to a brief police report released to the media. No one was arrested in the incident. The report does not identify the man and woman involved, but McDonald is known to live at the address with his fiancée. The report states that an engaged couple "were in an argument when the female subject became upset, grabbed a firearm (handgun) registered to the male subject, and held it at her side. When the male subject informed the female subject that he was going to call 911, the female subject put the firearm away and fled without incident. The female subject did not make any threats or point the firearm at the male subject." Police officials have declined to elaborate on what happened. The report states that the man and woman "have been identified and were contacted."


Los Angeles Times


No Rambo fun for school district cops after all


San Diego school district to return armored military vehicle
The San Diego school district will return its armored military vehicle to the Department of Defense, school officials announced Thursday night. The district joins a list of agencies returning excess military equipment amid a national controversy over local law enforcement agencies using such equipment. The controversy erupted when police in Ferguson, Mo., used military equipment and tactics to quell protests after the shooting of an unarmed black man by a white police officer. Law enforcement agencies in Ferguson, like hundreds of others, had received military equipment at no cost under the Excess Property Program. But Supt. Cindy Marten, in announcing the decision to return the vehicle, said that "some members of our community are not comfortable with the district having this vehicle.


Oakland Tribune
Officials demand Attorney General probe PUC for improper emails in case linked to San Bruno blast
Three political leaders from the Peninsula said Thursday they want the state Attorney General to investigate the Public Utilities Commission and improper communications aimed at influencing which PUC judge would oversee a gas rate case linked to a fatal explosion in San Bruno. "It is incumbent on the Attorney General or other enforcement agencies to rein in the corruption and conflicts that are obvious and pervasive at the PUC," state Sen. Jerry Hill said Thursday in an interview with this newspaper. Hill's San Mateo County legislative district includes San Bruno, where a PG&E natural gas explosion killed eight and wrecked a quiet residential district in 2010. Hill, state Assemblyman Kevin Mullin, and San Bruno Mayor Jim Ruane all want the office of Attorney General Kamala Harris to probe a slew of email exchanges through which PG&E sought to influence the choice of the law judge for a gas transmission and storage case now before the PUC. "We need an outside agency to look into this," Hill said. "We want the Attorney General to immediately investigate the apparent repeated violations of law by the California PUC in the San Bruno penalty case and other cases that affect PG&E rates." The emails showed that Carol Brown, chief of staff for PUC President Michael Peevey, repeatedly engaged in communications that are prohibited when all parties in the case are not made aware of the discussions. The improper discussions were in connection with a major case involving rates to finance improvements for PG&E's gas storage and transmission system. Brown engaged in the discussions with Peevey's knowledge, the emails indicate. The communications between PG&E and the PUC violate laws that prohibit these kinds of contacts that occur outside the venue of a formal proceeding before the state agency, Hill said.


Oakland Tribune


"No kid should be drugged just for convenience sake"


California calls for new checks on psych meds for foster kids
In a significant step toward curbing the overuse of psychiatric drugs in California's foster care system, doctors will soon be required to get extra authorization to prescribe antipsychotics, a new safeguard to protect some of the state's most overmedicated children. Beginning Oct. 1, a state pharmacist must verify the "medical necessity" of each antipsychotic prescription before the medications can be given to children who are 17 and younger and covered by Medi-Cal, the state's health program for the poor that also includes foster children. The tightened restrictions come three years after the federal government called on states to better monitor the use of psychotropic medications on foster children. Doctors involved in statewide efforts to curb overmedication of foster youth called the new measure a good start -- though they say it's still up for debate whether it will have a widespread impact.



San Francisco Chronicle


UC to create $250 million venture capital fund
Seeking to boost entrepreneurship, the University of California will create a $250 million venture capital fund to invest in inventions developed by students and faculty. The UC Board of Regents voted Wednesday to start the fund, which will support work at the system's 10 campuses, five medical centers, three national laboratories and more than 20 incubators and accelerators. UC Ventures, which will be receive seed funding from the UC endowment and will operate without tuition or state funds, drew skepticism from some regents about whether the project would succeed, because so many startups fail to turn a profit. But the board ultimately voted to join a growing number of colleges that are pushing to commercialize their research. The number of startups formed out of universities nationwide was 705 in 2012, up from about 600 in 2008, according to an annual survey conducted by the Association of University Technology Managers. Over three decades, UC has already invested more than $2 billion in venture capital funds, some of which have in turn invested in UC-linked startups. But the new fund would directly invest in such companies.


Oakland Tribune
49ers' Harbaugh: Staying the course on Ray McDonald
Not to long ago the 49ers coach had a "zero tolerance" policy on domestic violence
While two NFL players are headed to the exempt/commissioner's permission list -- the Minnesota Vikings' Adrian Peterson and Carolina Panthers defensive end Greg Hardy were placed on it Wednesday -- the 49ers are staying their course on Ray McDonald. "Our position on the issue has been well stated and we're following that process," said coach Jim Harbaugh, noting that he's not being kept abreast by the district attorney's office of any developments. McDonald's status with the 49ers has remained unchanged since his Aug. 31 arrest for suspicion of domestic violence. The Santa Clara County District Attorney's office has yet to announce whether McDonald will face charges from an ongoing investigation. On Monday, McDonald's arraignment was rescheduled to Sept. 29 at 1:30 p.m. in Santa Clara County Superior Court. The starting defensive tackle has played in both of the 49ers' games and hasn't missed a practice. According to the league's personnel policy manual, only commissioner Roger Goodell has the authority to place a player on the exempt list as it is a "special player status available to clubs only in unusual circumstances."


Daily News


Los Angeles City Attorney Mike Feuer to co-chair anti-gun violence group
Los Angeles City Attorney Mike Feuer is joining with 23 other prosecutors from major U.S. cities to develop and promote policies aimed at reducing gun violence, it was announced Wednesday. Prosecutors Against Gun Violence is a nonpartisan group that is co-chaired by Feuer and Manhattan District Attorney Cyrus R. Vance Jr. A summit is planned for Oct. 21-22 in Atlanta where the prosecutors will develop a strategy. The group plans to look at the connections of gun violence with gangs, illegal weapons trafficking, domestic violence and mental health issues, Feuer said. The coalition includes officials from some of the nation's largest cities, including Chicago, Denver, Detroit, Las Vegas, New Orleans and Philadelphia. Officials said they hope to look at how to best enforce existing laws, look at the best practices of each jurisdiction and evaluate policy objectives.



San Francisco Examiner


Family of woman fatally shot by deputy alleges negligence


Mentally ill teen executed by police, cops get a pass once again from prosecutors


When San Mateo County sheriff's Deputy Menh Trieu shot and killed mentally ill Yanira Serrano-Garcia in June he acted lawfully, according to District Attorney Steve Wagstaffe. While no criminal charges will be filed against the deputy, 18-year-old Serrano-Garcia's family has sued the county, alleging negligence and civil-rights violations. Sheriff's Office officials say they want all their deputies to complete a training program on handling incidents involving persons with mental illness that could prevent similar tragedies, but it may be a long time before all personnel have received the training. The June 3 shooting occurred after Tony Serrano-Garcia phoned 911 requesting medical intervention for his sister, Yanira, saying her schizophrenia was causing her to act erratically. When Trieu approached the family's Half Moon Bay apartment he fatally shot her, according to Wagstaffe's investigation.


Sacramento Bee


Rod Wright steps down from the California Senate
Democratic state Sen. Rod Wright, sentenced to jail Friday for being convicted of perjury and voting fraud, resigned from the California Senate on Monday but plans to stay on the payroll for one more week. Wright sent Senate officials a resignation letter Monday stating that he's stepping down effective Sept. 22. Wright said he plans to return to Sacramento to clean out his office before he begins his 90-day jail sentence on Oct. 31. California law requires legislative candidates to live in the districts they seek to represent. A Los Angeles judge and jury convicted Wright of eight felonies for claiming a home in Inglewood as his official address while he actually lived in Baldwin Hills, which is outside his district's boundaries. The judge said he is barred for life from holding public office. Wright, a frequent gun-rights advocate during his 12 years in the Legislature, is now barred from owning firearms because he is a convicted felon. He said Monday he had sold his guns and is evaluating whether to appeal his conviction. Even if he appealed and won, Wright would not be able to run for the Legislature again because of term limits.


Sacramento Bee


Prop. 46 campaign blasts opponents for payment to official's committee
Supporters of a Nov. 4 ballot initiative to increase medical malpractice awards blasted a Los Angeles County supervisor Monday for scheduling a board vote to oppose the measure after a group he founded accepted a $75,000 donation from opponents. Los Angeles County Supervisor Mark Ridley-Thomas called for the vote Tuesday, three months after the African American Voter Registration, Education and Participation Project received the contribution from No on Proposition 46. Proponents of the measure cast the supervisor's request as an "unethical, sneak attack on patient safety" that amounts to a conflict of interest. Consumer Watchdog President Jamie Court said Ridley-Thomas should withdraw his motion and recuse himself from any future board deliberations on the topic. "There's no precedent we know of for an elected official taking a contribution from a ballot initiative committee then using their official office to instigate a vote on behalf of that committee to side with the initiative sponsor," Court said. By using his official position to ask the Board of Supervisors to oppose Proposition 46, Ridley-Thomas is "abusing (his) office and the trust placed in it by the voters of the Second District." The supervisor did not return requests for comment on Monday.


Sacramento Bee
Jerry Brown signs bill removing language of Prop. 187
Gov. Jerry Brown has signed legislation repealing from state law unenforceable provisions of Proposition 187, the 1994 initiative later overturned by the courts, to restrict public services to undocumented immigrants. Senate Bill 396, by Sen. Kevin de León, D-Los Angeles, is a largely symbolic measure. Coming 20 years after the passage of Prop. 187, the legislation will remove passages of law created by the ballot initiative from the state's education and welfare codes.


Los Angeles Times
Officer defends actions in questioning Daniele Watts
A Los Angeles police sergeant on Monday defended his role in handcuffing and detaining an actress who claimed she was mistreated because of her race. The LAPD has been criticized for Thursday's detention of "Django Unchained" actress Daniele Watts and her boyfriend, celebrity chef Brian James Lucas, in Studio City. Lucas wrote on Facebook that police acted as though the couple were engaged in prostitution because Lucas is white and Watts is black.


OC Weekly


Campus police prepare for war against unruly college students


Why Does Saddleback College Have an MRAP Armored Vehicle?


"I think the trustees let our cops get an MRAP when they found out that some of our students are Democrats"


A recent Saddleback College newsletter makes no secret of its MRAP--there's even a picture of kids posing next to it! This April, auto shop students from Laguna Hills High School got to inspect the vehicle as part of an event co-sponsored by campus police. But there's got to be more to the MRAP than just photo-ops and auto shop fun, right? It was designed to withstand the force of improvised explosive devices (IEDs) used against the U.S. Army in the wars against Iraq and Afghanistan. "The Caiman MRAP would be used by the Saddleback College Police Department for emergency response of man-made and natural disasters, first responder mutual aid (as part of the OC mutual aid and OC County Emergency Operations Plan), critical incident, hostage rescue, barricaded suspect and active shooter on campus incidents," campus police chief Christopher S.M. Wilkinson told the Weekly. "Saddleback College Police Department did not currently have this type of vehicle to perform the required functions to enhance officer safety and the safety of the students, staff and faculty until now." The campus cops acquired the 2012 MRAP model this April at no cost through the federal 1033 program. The South Orange County Community College District (SOCCCD) approved the transfer.


Dan Morain
Tom McClintock should have no fear of losing re-election, except this is a weird year.
Voters are in a foul mood. California's jungle primary system has altered campaigns. Candidates with the most money usually win. Art Moore, a 36-year-old upstart Republican, is testing the veracity of those three statements by challenging fellow Republican Tom McClintock, a career politician who resides in Elk Grove but represents a district that includes Rocklin, Lake Tahoe and Yosemite National Park. The McClintock-Moore race is barely a blip, probably because Moore has raised only $78,000, not nearly enough to wage a winning campaign. McClintock, a conservative icon who should be able to sleep-walk to victory, has said Moore's candidacy is a Democratic ploy. Based on money, experience and organization, McClintock should have nothing to fear on Nov. 4. But this is a weird year. A new Field Poll shows only 13 percent of voters approve of the job Congress is doing. There was a time when voters disliked Congress but thought their own representatives were, if not swell, acceptable. Not now. Field found a mere 36 percent of voters approve of their representative. That attitude is particularly true in Republican districts, where 47 percent of voters disapprove of their representatives' performance. "It's a new phenomenon," Field Poll's Mark DiCamillo said, noting that voters are starting to take out their anger at Congress on their own representatives. As insurgent campaigns do, Moore's candidacy is giving voice to people who have been rubbed wrong by McClintock. And there are plenty of them.


Sacramento Bee




Police departments rush to militarize


See what military gear your law enforcement agency has received
Controversy erupted in Davis this summer over its police department's recent acquisition of a surplus armored vehicle from the Pentagon. But did you know Citrus Heights and South Lake Tahoe also received high-powered mine-resistant vehicles? The Sacramento Police Department got eight grenade launchers. In all, California police agencies used a federal program to acquire about 420,000 military items worth a total of $150 million from the Pentagon, according to new federal data released by the Governor's Office of Emergency Services. The military gave California police agencies roughly 8,000 M16 assault rifles, 100 mine-resistant or armored vehicles and 45 helicopters, along with myriad other items under the program, which was initiated in the mid-1990s. The Sacramento County Sheriff's Department, for instance, acquired more than $9 million in equipment, including eight helicopters (six of which were used for parts). Only two other agencies in the state acquired gear worth more than the equipment obtained by the Sheriff's Department, the state's data show. Police response to protests in Ferguson, Mo., have caused some, including several U.S. senators, to criticize the "militarization" of police agencies. Law enforcement officials have countered that the Public Safety Procurement Program provided them with essential, modern gear, often during lean times.


Los Angeles Times


Are people thinking the government is to stupid to conduct executions....? Apparently so


Support for death penalty in California at lowest point in 50 years
After a series of botched executions raised questions about the use of capital punishment across the United States, support for the death penalty in California is nearing an all-time low among state voters, according to the findings of a research poll released Friday. Fifty-six percent of California voters are in favor of keeping the death penalty, the lowest percentage since 1965, according to the study conducted by the Field Poll. Support for the death penalty in California reached a high in the mid-1980s, with more than 83% of voters supporting the use of capital punishment. That number has dropped sharply in recent years, falling from 70% in 2010. A state ballot measure to ban the death penalty in California was also narrowly defeated in 2012. The study, conducted through phone interviews of 1,280 California voters in six languages, follows a federal ruling that the state's use of the death penalty constitutes cruel-and-unusual punishment.


Sacramento Bee
California poised to restrict groundwater pumping
For as long as California has been a state, groundwater has remained its most exclusively private natural resource. Property owners, in many cases, can drill a well and extract all the water they want, without so much as a friendly wave to neighbors or any government agency. California is the only state in America so completely lacking in groundwater regulation. The effects have been contentious in this drought year: Aquifers statewide are being rapidly depleted, according to available data, in some cases causing vast swaths of the overlying land to collapse and causing millions of dollars in damage to surface infrastructure, such as roads and canals. All this may swiftly change, pending the governor's signature.



Oakland Tribune




Finally, a pol with a clue...


Gavin Newsom calls for 49ers to bench Ray McDonald
Lt. Gov. Gavin Newsom, the former San Francisco mayor, on Sunday called for the 49ers to bench defensive lineman Ray McDonald, "pending the outcome of his felony domestic violence investigation by San Jose law enforcement." Newsom and his wife, Jennifer Siebel Newsom, released a prepared statement hours before the 49ers played their Levi's Stadium opener against the Chicago Bears. They said "the 49ers' continued insistence on playing Ray McDonald during his ongoing criminal investigation is a painful affront to every victim of domestic violence and sends a troubling message to our community and especially our children that 'zero tolerance' are empty words, not real actions." McDonald was accused late last month of hitting his pregnant fiancee. The 49ers have said McDonald will be allowed to play pending the completion of the investigation.


Steven Greenhut
State stymies military on energy
Is the legislature short-circuiting San Diego's military bases by making it too difficult for them to meet clean-energy goals?
California's military bases say they cannot easily comply with federal green-energy mandates because of a state law that impedes their ability to generate electricity on their own sites. Yet a seemingly simple attempt to address that problem recently was quashed in the state Senate, after triggering a pitched political battle. The contentious nature of that debate spotlights the tangled web of regulations that govern the state's electrical system — and the contradictory nature of incentives that have been built into the process. Federal, state and local officials want Californians to conserve more energy and shift to cleaner and greener alternatives. If only it were so easy. Military bases are San Diego Gas & Electric Co.'s largest customers, so it would make sense to encourage them to generate more — lots more — electricity by placing solar panels on roofs and building other co-generation facilities. That would make them less dependent on the grid and on the natural-gas-fired plants that still provide the bulk of our region's energy. But what at first seems obvious becomes less so once we consider an economic reality known as the "death spiral." All businesses have relatively fixed costs that must be built into the price of their products and services. If those businesses lose customers, they have to build those fixed costs into the prices for remaining customers, which causes them to lose more customers, which once again raises the costs for those who remain. Customers who generate their electricity on their rooftops or with backyard fuel-cell facilities don't pay for the transmission or the distribution of that electricity. They don't have to pay the stranded costs related to decommissioning nuclear power plants. They don't have to pay for the "public purpose programs," which are discounts for low-income customers. The key to understanding this issue is a concept called Net Energy Metering, or NEM.


Union-Tribune


Steep cost to house sex offenders


Another egregious taxpayer ripoff - it is amazing the Legislature allows this to happen


Sometime before Oct. 24, if all goes according to plan, Allen Fields will move into a rented three-bedroom home on five acres in the backcountry community of Campo — a move that will be unwelcome by neighbors, closely watched by a team of experts, and expensive to taxpayers. Fields, 58, is the most recent sexually violent predator to win release from a state hospital to live on his own, but under supervision. It won't come cheap, either: the state Department of Hospitals said that the average cost for supervision of sexually violent predators like Fields is $226,429 per predator, per year. The job of keeping watch on Fields is not done by the state, but a private company based in Pennsylvania. Liberty Healthcare Corp. has had the exclusive contract since 2003 to administer the supervision and treatment program for men like Fields for the entire state. Over that time the state has paid the company $29.1 million. And that has been to supervise a total of 29 offenders over that time who have been cleared for release from a state hospital to live in communities — or $1 million each. Liberty will get $2.8 million under the contract this fiscal year, most of that to monitor the progress of a dozen predators who are currently released and on supervision — the final phase of a therapy program sexual predators go through under law. The contract with the Department of State Hospitals was amended most recently in February this year. The new deal extended the contract for 18 months, through June 2015 for $4.2 million. That's far more than the costs of housing an inmate in state prison, which is now about $60,000 per year. And it's more than the $200,000 cost per year of keeping men like Fields where he previously stayed — a special state hospital in Coalinga that was built at a cost of $400 million to treat sexually violent predators after their prison sentence is completed.


San Francisco Chronicle
Where your health insurance premiums go: Dignity Health, Blue Shield spend big at Levi's Stadium
If you're wondering why health care costs are going sky high, one reason may be the multimillion-dollar skyboxes that two of the Bay Area's biggest "not-for-profit" insurers have bought at the 49ers' new stadium. Blue Shield of California and Dignity Health each own Levi's Stadium luxury suites, which go for at least $2.5 million apiece. Dignity, the San Francisco outfit formerly known as Catholic Healthcare West, is also the Niners' exclusive health-industry sponsor. It's spending big time to advertise in and around the new Santa Clara stadium as well as on game broadcasts. There's even a "Dignity Health Plaza" at one corner of the $1.2 billion stadium. "It's scandalous that two not-for-profit health care companies that are exempt from state taxes waste millions of dollars on luxury skyboxes rather than putting those charitable dollars toward patient care or lower premiums," said Jamie Court of Consumer Watchdog, the group behind Proposition 45 on the November ballot - an initiative that would require California health care companies to get approval from the state insurance commissioner for rate increases.


Jim Miller
Six Californias initiative fails to make 2016 ballot


Draper pretty sure Bowen ripped him off


A proposed ballot measure to carve California into six states failed to qualify for the November 2016 ballot Friday after election officials determined that backers did not collect enough valid signatures. The outcome is a blow to billionaire Tim Draper, the Silicon Valley venture capitalist who spent $5.2 million to put his
"Six Californias" idea before voters. He had said the measure would bring government closer to the people and make it more responsive, but critics said the proposal hurt the state's image and would be unworkable if approved. The measure needed 807,615 valid voter signatures to qualify, and the Six Californias campaign turned in nearly 1.14 million in mid-July. But several weeks of random signature checks that ended Friday determined that only 752,685 signatures were valid – almost 15,000 signatures below the threshold needed to launch a full count of every signature. In a statement, Draper said he is convinced that the campaign turned in enough valid voter signatures to qualify his measure. He said the campaign will review signatures deemed invalid in several counties, noting that the campaign's signature-gathering firm had projected that many more signatures would be valid than did election officials. "It is yet another example of the dysfunction of the current system and reinforces the need for six fresh, modern governments," Draper said. "In the meantime, we will work with the secretary of state to verify all of the signatures gathered during the petition process."


Sacramento Bee
Hilariously funny political double-speak...Jerry Brown calls Nevada's Tesla tax breaks 'California's benefit'
Less than 24 hours after Nevada lawmakers approved a package of tax incentives to persuade Tesla Motors Inc. to build a battery factory in that state, California Gov. Jerry Brown, who has been criticized for failing to get the factory, said Friday that "Nevada's tax breaks are California's benefit" if they put electric cars on California roads. "I just hope they can make the batteries come down 30 percent, because the only way we can really meet our electric car goals (is) if the batteries are made cheaper," Brown told reporters after speaking in San Francisco. "So whether they're made in Reno or wherever, the real challenge is the investment capital and the technological prowess to get our batteries cheaper so ordinary people can buy electric cars." Nevada Gov. Brian Sandoval signed a package of incentives Thursday night estimated at more than $1.2 billion to bring a $5 billion Tesla "gigafactory" and about 6,500 employees to Nevada. The company's moves have been closely watched in Sacramento. Tesla is based in Palo Alto and has a factory in Fremont.


Mercury News


California GOP's latest comic-relief gubernatorial candidate isn't making much of an impression on voters


California governor's race: Only 1 in 4 know GOP candidate's name
Democratic incumbent Gov. Jerry Brown has a strong lead over his Republican challenger, Neel Kashkari, in a new statewide poll released Friday, but 1 in 4 likely voters could not even identify Kashkari, demonstrating the challenge he faces in selling himself to voters this November. The USC Dornsife/Los Angeles Times Poll found that Brown leads Kashkari 57 percent to 36 percent among likely voters. Brown, 76, is well known to many Californians after spending a lifetime in politics. He has amassed nearly $23 million for his re-election bid from a wide array of donors, but spent very little so far. Kashkari, 41, is a first-time candidate and former U.S. Treasury official who helped lead the federal bank bailout. After spending $4.4 million in the primary to defeat third-place finisher Tim Donnelly, Kashkari reported $200,000 in his account at the end of June and has collected more than $745,000 since then. That is far from the millions needed to mount a statewide television ad campaign in costly California, so Kashkari has used other tactics to generate attention. This summer, he posed as a homeless man in Fresno to highlight what he says is the uneven economic recovery, and earlier this week he delivered 6,500 paper bags to Brown's office to protest legislation that would ban single-use plastic bags statewide, saying that the governor and Legislature are focusing on the wrong priorities.


Sacramento Bee


Maria Shriver's image erased from Schwarzenegger portrait
That smudge on the official portrait former Gov. Arnold Schwarzenegger unveiled at the Capitol on Monday? A scrubbed-out image of Maria Shriver, Schwarzenegger's estranged wife. The portrait, painted years ago by artist Gottfried Helnwein, originally included an image of Shriver's face on a lapel pin, Clay Russell, a former Schwarzenegger aide, said Thursday. He said the portrait was done in Schwarzenegger's first term and sat openly on an easel in his Oak Productions office in Santa Monica. "Tons and tons of people came through that office," Russell said. "It's not as if this thing was done and put under wraps. It was out in the open." The New York Post first reported late Wednesday that the splotch was the product of Schwarzenegger ordering the image of Shriver deleted from the work of art. Schwarzenegger and Shriver separated in 2011, amid revelations that Schwarzenegger fathered a child with a member of his household staff, a fact he kept secret for more than a decade. "Whoever touched it up did not do a very good job," the Post quoted Capitol tour guide Richard Granis as saying. "It was softball sized, right there on his left lapel."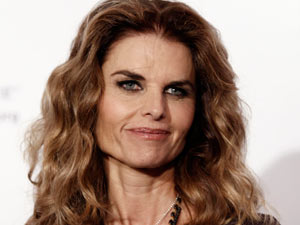 Los Angeles Times


Terminated: Arnold Schwarzenegger erased Maria Shriver from official portrait
Former California Gov. Arnold Schwarzenegger's official portrait has been unveiled at the Capitol -- minus his ex-wife's face. Schwarzenegger's official portrait shows a smudge where ex-wife Maria Shriver's face used to be. When Arnold Schwarzenegger's official portrait was done, there was a personal touch -- he was depicted wearing a lapel pin featuring the face of his wife, Maria Shriver. "It was actually a cute gesture when he had it done," said Clay Russell, a former Schwarzenegger aide. But the marriage disintegrated soon after Schwarzenegger left the governor's office in January 2011, prompting a modification in the portrait -- Shriver's face was erased. When the painting was unveiled in the Capitol earlier this week, a blemish was visible where the pin used to be. "It's too bad they couldn't remove it without creating a smudge that got a lot of attention," Russell said. The removal of Shriver's image from the portrait was first reported by the New York Post. A spokesman for Schwarzenegger did not return a phone call requesting comment. Schwarzenegger and Shriver had been married for 25 years when she learned he had secretly fathered a son with a longtime member of their household staff.




Sacramento Bee


Poll: Death penalty support slips in California
Support for the death penalty in California is the lowest it has been in almost 50 years, though a majority of voters still favor it. A new Field Poll found 56 percent of California voters support keeping the death penalty as a punishment for serious crimes, compared to 34 percent who oppose it. That's down from 68 percent in 2011 and consistent support above 80 percent in the 1980s and early '90s. The last time support was lower was 1965, when a poll found 51 percent of Californians favored the death penalty. The future of capital punishment in California is up in the air following a July ruling by a federal judge that the state's administration of the death penalty is so dysfunctional it is unconstitutional. When asked by Field how the state should respond to the decision, 52 percent of poll respondents said California should work to speed up the execution process, while 40 percent said the state should do away with the death penalty and replace it with life in prison without the possibility of parole.


Sacramento Bee


Support plummets for California health initiatives
Wealthy doctors, rich insuance companies winning
Support for a pair of health-related ballot initiatives is eroding, though a large portion of voters remain undecided eight weeks before the Nov. 4 election, according to the latest Field Poll. Forty-one percent of likely voters say they would support Proposition 45, while 26 percent would vote against the initiative requiring health insurance rate changes to be approved by the state's elected insurance commissioner. A growing proportion, 33 percent, are undecided. When asked about Proposition 46, which would mandate random drug testing of doctors and quadruple the state's $250,000 limit on medical malpractice awards, just 34 percent of voters say they are inclined to vote yes and 37 percent are preparing to vote no. Twenty-nine percent are undecided. The ballot measures enjoyed considerably more support earlier this summer. The poll was conducted last month just as the well-funded "No" on 46 campaign began blanketing the state with television and radio ads. Proponents are readying a supportive television spot featuring Democratic U.S. Sen. Barbara Boxer of California. Meantime, the group opposing Proposition 45, backed by health insurers, recently launched its first radio ads and is expected to put ads on TV soon. This is the second Field Poll to gauge voter support for the initiatives. A survey done in late June and early July found 69 percent backing Proposition 45 and 58 percent for Proposition 46. Proposition 45, the rate-regulation initiative, is favored nearly 3-to-1 by lower-income voters while households with annual incomes of at least $100,000 are evenly divided. It leads among Democrats and independents, but the support margin is narrower among Republicans, the poll found.


San Francisco Chronicle


Few critics as Nevada mulls Tesla tax breaks
Critics say Nevada lawmakers are gambling with taxpayers' money, but they clearly were in the minority as legislators moved forward with an unprecedented package of up to $1.3 billion in incentives they hope to approve in the days ahead to bring Tesla Motors' $5 billion battery factory to the state. Republican Gov. Brian Sandoval urged legislators in the two Democrat-controlled houses to seize an "extraordinary opportunity" to land the electric car maker's "gigafactory" and the tens of thousands of jobs he said would help pull Nevada from the worst economic crisis in state history. Legislative leaders, who convened in a special session, expected to approve the package of tax breaks and other incentives by Thursday night or Friday. The leader of the Assembly's Republicans, Pat Hickey of Reno, was among those predicting it would pass by an "overwhelming" margin. State senators spent nearly 10 hours in negotiations behind closed doors Wednesday before following the Assembly's lead and adjourning about 10 p.m. The Senate bill requires Tesla spend $3.5 billion within 10 years. It mandates half the jobs go to Nevada residents, at both the factory expected to employ 6,000-plus and among the 3,000 projected construction jobs. The Senate planned to return Thursday to begin debate on the biggest part of the incentive package for the electric-car maker: up to $1.1 billion to finance the abatement of Tesla's various property, sales and use taxes, in some cases for up to 20 years. Before it adjourned about 9 p.m., the Assembly completed public hearings on two smaller pieces of the incentive package. One would extend electricity discounts for Tesla and other large, qualifying companies that move into the state. The other clarifies that Tesla would be able to sell the cars it manufactures at Tesla-owned dealerships in Nevada. The latter was one of the hurdles Tesla had identified in Texas before announcing last week it had picked Nevada for the battery factory in a competition that also included California, Arizona and New Mexico.


San Francisco Chronicle
San Francisco cuts deal with downtown property owners on tax district


Big tax break for San Francisco's politically connected developers (don't think you'd get this deal)


San Francisco city officials cut a deal Tuesday with downtown property owners who had threatened to sue over a proposed tax district that city officials are counting on to help pay for the $2.6 billion extension of Caltrain into the new Transbay Transit Center at First and Mission streets. Under the agreement, the city will still collect up to $1.4 billion in taxes from property owners around the new transit center for the Caltrain, and possibly high-speed rail, connection. But the revenue would come in over 37 years instead of 30 after city officials agreed to extend the life of the tax district to make it more palatable for the property owners. The property owners - including Boston Properties, which owns Embarcadero Center and is developing, along with another developer, the Salesforce Tower adjacent to the transit center - had accused the city of increasing the amount of property taxes they would have to pay as the city's development costs for the center rose. But city officials said the tax rates haven't changed and that developers are simply the victims of a booming real estate market that has pushed up property values and therefore the taxes they owe. They also noted that the developers are benefiting from another part of the agreement, which will allow them to construct much taller buildings than otherwise allowed under the city's Planning Code. On Tuesday, the board delayed its vote creating the Transbay Transit Community Benefits District for two weeks to allow time for the terms of the tax district to be tweaked. Developers said they would drop their plans for a lawsuit in return for the deal.


San Francisco Chronicle
Controller candidates insist they're not politicians


Yee, Swearengin tout budgetary, executive expertise


Democrat Betty Yee of Alameda and Republican Ashley Swearengin, mayor of Fresno, both say their race to replace termed-out Democrat John Chiang as state controller is less about partisan labels and more about who can best serve as watchdog over California's precariously balanced economy. "I'm a wonk, not a politician," the 56-year-old Yee protested before appearing at a San Francisco event for Emily's List, a group that supports Democratic women who favor abortion rights. At a talk before the Sacramento Press Club, Swearengin, 42, also eased away from her party roots, declining
to endorse Neel Kashkari, the Republican candidate for governor, and noting that she has never held a partisan office. "I think voters are looking for an independent view," she said. Yet neither Yee nor Swearengin is a political rookie. Yee, who grew up in San Francisco and graduated from Lowell High School and UC Berkeley, was a top budget deputy in the state Department of Finance under Democratic Gov. Gray Davis, served as chief aide to Democrat Carole Migden when Migden was on the state Board of Equalization, and then was elected to two terms of her own on the board. In the June primary for controller, Yee edged Democratic Assemblyman John Pérez of Los Angeles, who as Assembly speaker was one of the most partisan politicians in California, for the second and last spot on the November ballot. Swearengin, who finished on top in the primary, was raised in Arkansas before graduating from a Fresno high school and California State University Fresno. After working for the university as community and economic development director, she served as chairwoman for the California Partnership for the San Joaquin Valley, a group established by Republican Gov. Arnold Schwarzenegger, before being elected as Fresno's mayor in 2008. She was re-elected four years later. Each woman argues that her experience best prepares her for a job that's been described as California's bookkeeper, the person who writes the checks and audits the accounts for the state.


Daily News
Did LAUSD scheme to silence teachers at Crenshaw High? Judge to decide
A judge will decide whether the Los Angeles Unified School District created a scheme to silence teachers and union opposition at Crenshaw High in judicial proceedings that started Wednesday. One dozen teachers claim Superintendent John Deasy led the retaliatory effort that sent them looking for jobs at other LAUSD campuses, because they spoke out against his plans to split the South Los Angeles school into three magnet programs in 2012. "As the evidence will reveal, his comments will clearly demonstrate his motivation to get rid of union supporters who challenged him," United Teachers Los Angeles attorney Dana Martinez said in opening arguments. Among the teachers who lost their positions after reapplying to stay at Crenshaw's magnets is United Teachers Los Angeles President Alex Caputo-Pearl, who was the first to testify Wednesday. "I applied to stay at Crenshaw, because I live down the street from the school and own a house there and have for many years," Caputo-Pearl testified. "I am a part of the community and devoted a lot of time, and effort, and wrote a lot of programs into the school." Some of those programs aimed at improving the poor performing school were funded by grants that paid Caputo-Pearl stipends on top of his salary. LAUSD attorney Aram Kouyoumdjian questioned whether the teachers were protecting those "lush" stipends in his cross-examination of Caputo-Pearl. During opening arguments, Kouyoumdjian said the campus was transformed into a magnet because of its poor performance.


Sacramento Bee


Landing Tesla is latest chapter in reinvention of Reno
It seems hard to believe, in the afterglow of the Tesla jackpot, that Reno was an economic basket case just a few years ago, with even bigger problems than Sacramento. Yet even as unemployment soared and its casinos struggled during the recession, the "Biggest Little City in the World" was reinventing its economic base. The Reno-Sparks region marketed itself to distribution and manufacturing companies, and big names like eBay and Toys R Us began opening warehouse facilities. The latest victory exceeded anyone's expectations. After months of anticipation, Tesla Motors Inc. last week chose a sprawling industrial park east of Reno for its 6,500-employee "Gigafactory," which will build batteries for the electric-car maker's new mass-market vehicle. The news sent community and business leaders grasping for ways to describe how Tesla will transform the Reno area. "They're going to change the course of history within this community and within this state," said Lance Gilman, the Stetson-wearing developer of the industrial park where Tesla will build. Gilman compared Tesla's pending arrival with the discovery of silver in northern Nevada in the 19th century and the opening of casinos in Las Vegas in the 20th. Gov. Brian Sandoval, announcing the company's decision at the Capitol in Carson City, said Tesla will deliver $100 billion in economic benefit over the next two decades and expand the region's economy by a whopping 20 percent. The deal remains a political issue in California, too. Republican gubernatorial candidate Neel Kashkari pounced on the news in his televised debate with Gov. Jerry Brown, saying Brown didn't do "nearly enough on Tesla or any number of businesses." Brown said Tesla wanted too much, including a "massive cash upfront payment." Tesla, however, said the decision was less about incentives and more about speed. California offered to streamline its environmental regulations – known as some of the nation's most stringent – but Tesla Chief Executive Elon Musk said Nevada was the clear winner when it comes to doing things quickly. "You can be very agile," he said. The Gigafactory is supposed to open in 2017.


Los Angeles Times


Pension 'spiking' to cost CalPERS nearly $800 million, controller says


Controller attacks the heart of his party's base - public employees


Taxpayers and local governments are on the hook to pay nearly $800 million stemming from "legal" pension spiking over the next two decades, the state controller said Tuesday. The price tag came as Controller John Chiang issued a new audit of the California Public Employees' Retirement System. The audit of 11 state and local government agencies found no illegal pension spiking but concluded that the country's largest public retirement fund makes itself vulnerable to the practice by not aggressively reviewing its 3,100 member agencies' payroll records. Pension spiking is the practice of hiking a public employee's pay, through a promotion or salary hike, just before the employee retires. As a result, the monthly pension checks received, sometimes for decades, can be significantly increased. Pension benefits are calculated using a mathematical formula based on the pay received by a retiree during the three years of his or her highest compensation. Chiang said he especially was concerned by the practice at 97 local agencies of fattening a worker's final year's pay when the collective bargaining agreement calls for the agency to pay both the employer's and the employee's share of the total pension contribution. The benefit, which is no longer available to people hired after Jan. 1, 2013, increased CalPERS member compensation by $39.1 million a year. But it has the potential to cost the state and local agencies and taxpayers an estimated $796 million in additional pension costs over the next two decades, Chiang warned. CalPERS in a formal response said it has no discretion to prevent such legal spiking when the local agency has complied with the law. Moreover, it argued that a discussion of the particular benefit was "outside the stated scope of the audit."


Los Angeles Times


LA DA's absurd vendetta against Richard Alarcon moves to sentencing phase


Prosecutors ask judge to sentence Richard Alarcon to 180 days in jail
Los Angeles County prosecutors have asked a judge to sentence former City Councilman Richard Alarcon to 180 days in County Jail and 1,000 hours of community service for his conviction on charges of perjury and voter fraud. "Richard Alarcon is not remorseful," Deputy Dist. Atty. Michele Gilmer wrote in a sentencing memorandum to Superior Court Judge George G. Lomeli. "He remains utterly unrepentant." Alarcon, a veteran San Fernando Valley politician, and his wife, Flora Montes de Oca Alarcon, were found guilty in July of lying about where they lived so Alarcon could run for a seat on the Los Angeles City Council. Convicted of four felonies, Alarcon faces a maximum of six years in state prison, and Montes de Oca Alarcon faces five years and four months. "If Alarcon does not receive custody time in the County Jail it sends the wrong message," Gilmer said. Alarcon and his wife have said they are innocent, and their lawyers have filed motions seeking a new trial. The couple is scheduled to be sentenced Wednesday, but lawyers say they think the sentencing will be delayed pending that appeal. Richard Lasting, Alarcon's attorney, said he was hopeful the judge would grant a new trial. A jury found that Alarcon, 60, and his wife did not actually live in the Panorama City house that they claimed as their residence, but instead lived just outside its borders in a bigger, nicer home in Sun Valley, outside the 7th Council District. Alarcon was a councilman until last year, when he stepped down because of term limits. His earlier political career includes years as an assemblyman and state senator and dates back to the administration of Mayor Tom Bradley, who picked him to deal with San Fernando Valley issues. In addition to the jail time, Gilmer recommended that Richard Alarcon complete 1,000 hours of community service — 500 for graffiti removal — in Council District 7 and five years' probation. He would also be barred from holding public office.


Jim Miller
Another scandal at the Secretary of State?
Bowen vows to press on as election nears
Secretary of State Debra Bowen was in the office Monday, two days after her struggles with depression became public, making clear that she intends to oversee November balloting and finish out her term as California's chief elections officer. Bowen said she has received "so many supportive messages" since the Los Angeles Times reported in Saturday's editions on Bowen tearfully describing a "debilitating" flare-up of the depression that she has battled for decades. The Times also reported several tax liens since 2009 against Bowen alone or with her husband, the last of which, he said, was paid off Friday. There have been no calls for the Democrat to leave the post she first won in 2006 following 14 years in the Legislature. Bowen, who will be forced out by term limits at the end of the year, insisted that she can continue to do her job, whether it's in the office or from the mobile home she recently moved to. She said a medical leave isn't necessary. Colleagues and election officials have rallied to her side. In recent years, Bowen's office has come under criticism for lackluster performance in various areas. Its aging campaign-finance disclosure system, Cal-Access, periodically grinds to a halt. Businesses have complained about filing delays. And an April report by The Pew Charitable Trusts ranked California 49th in election administration, citing its high rate of unreturned mail ballots and other factors.


Sacramento Bee




GOP set to be crushed again..


Field Poll: California Democrats leading in all statewide offices
With Gov. Jerry Brown comfortably ahead of Republican Neel Kashkari at the top of the ticket, this year's down-ballot races have been "a little less visible than prior cycles," said Mark DiCamillo, director of the poll. He said the scarcity of statewide TV ads means fewer indicators that it's nearly time to go to the polls. "The voters are sleepwalking a bit as we approach the election," DiCamillo said. That's causing somewhat predictable readings for most of the constitutional offices, many of which have not been held by a Republican in more than a decade in a state where registered Democrats far outnumber Republicans.


Steven Greenhut
Redevelopment: Back with a vengeance?


New intrastructure districts have few limits on taxes or eminent domain


The same Jerry Brown who ended California's controversial redevelopment agencies in 2011 is now considering legislation that would bring back something similar, but arguably with fewer restrictions on eminent-domain abuse and debt spending. Redevelopment agencies sprung from the state's 1940s-era urban-renewal law — designed to help local officials clean up blighted inner cities. But they morphed into a financing tool by which officials could clear away homes and businesses and float bonds that help developers build tax-generating shopping centers sought by city officials. Redevelopment died in California — not because of official concern about the abuse of eminent domain, but because Gov. Jerry Brown and the Legislature needed a source of funds to balance the budget. These agencies diverted 12 percent of the general-fund budget from traditional public services through a mechanism known as Tax Increment Financing, which sent property-tax growth to the redevelopment agencies. The League of California Cities and Sen. Darrell Steinberg, D-Sacramento, have been pushing measures that would bring back redevelopment in some form, but without the tax-increment financing that let localities unilaterally grab other agencies' tax dollars. Brown has vetoed past measures, but reportedly is supportive of SB 628, which was one of those last-minute gut-and-amend bills that didn't go thorough vetting before passage. It passed by one vote in the Senate, with that coming from Senate Republican leader Bob Huff, whose wife has worked for one of the bill's prominent supporters (City of Industry's Ed Roski, who is pursing an NFL stadium there).


San Francisco Chronicle
California electric car sales pass major milestone
Sometime in August, California became the first state with more than 100,000 electric cars and plug-in hybrids on the road, according to an EV advocacy group. That's still a tiny fraction of all cars in the Golden State, where drivers bought 1.7 million light-duty vehicles last year alone. But considering that the current wave of electric cars didn't hit the market until late 2010, EV fans say they're pleased with the progress. California accounts for roughly 40 percent of the nation's electric vehicle sales, and those sales are accelerating. In 2012, Californians bought 6,197 pure electric cars — such as the Nissan Leaf and the Tesla Model S — and 14,701 plug-in hybrids, including the Chevy Volt. Last year, sales jumped to 21,963 electrics and 20,235 plug-in hybrids, according to the Polk research firm. For the first 8 months of 2014, Californians bought 15,251 pure electric cars and 16,239 plug-in hybrids. Electrics still represented just 1.3 percent of new car sales in California last year, while plug-in hybrids were 1.2 percent.


Dan Morain
Californians continue to bleat after Tesla factory loss
Luring Tesla with $1.25 billion in tax breaks
Not long after a grinning Tesla founder Elon Musk joined Nevada Gov. Brian Sandoval outside the governor's office in Carson City to announce Musk would build his fancy battery factory in Storey County, Nev., critics attacked Gov. Jerry Brown and California for failing to make Tesla happy enough. "I don't think Gov. Brown did nearly enough on Tesla or any number of businesses," Neel Kashkari, the Republican candidate for governor, said at the debate with Brown at the Senator Hotel on Thursday. "Today, California has lost another opportunity to create more jobs and improve our economic environment," Tim Draper, the Silicon Valley entrepreneur pushing the initiative to chop California into six states, said in a news release. "How much longer do we tolerate a monolithic, job-losing California?" Tesla's decision to build its battery factory on the other side of the Sierra does not mean it is deserting California. Its headquarters remains in Palo Alto, and it builds Teslas in Fremont, thanks in some small part to California's generous subsidies, rebates and green sensibilities. Not that these grapes are too terribly sour, but the "gigafactory" episode in which Musk played five states against each other raises questions about how far lawmakers should go to hang on to businesses and attract new ones, and what pledges should they expect in return. Sandoval is answering that question for his state by providing Musk with a breathtaking package of tax breaks and incentives valued at $1.25 billion during the next 20 year years, huge in a state with a budget of slightly more than $20 billion. Tesla will operate in Nevada tax-free for 10 years, the Reno Gazette-Journal reported. California lawmakers are not shy about opening the treasury to help companies. They approved $420 million in tax breaks this summer for Northrop Grumman and Lockheed Martin, on condition that they build new bombers in California. At least California ties the tax breaks to jobs. Northrop, for example, would need to add 1,500 jobs to get the full subsidy. California has done plenty for Tesla over the years. The company sells 40 percent of its cars to Californians, and taxpayers give Tesla buyers $2,500 rebates for the asking, $24 million so far and counting. The California Energy Commission has awarded Tesla $10 million to upgrade its Fremont factory where Teslas are built, and the California Public Utilities Commission has given another Musk company, SolarCity, $125 million from one program and promises another $64 million from another.


San Francisco Examiner


California Victim Compensation Program aims to reach more Bay Area victims of crime
No one plans to be a victim of a crime. But it happens. Many victims of violent crimes in the Bay Area may not realize they have access to a broad swath of assistance in getting their lives back together through the California Victim Compensation Program, but a new advertising effort on regional transit systems aims to rectify that situation. The CalVCP provides compensation for victims of violent crime who are injured and threatened with injury, and the organization is beginning a campaign to advertise its services on BART, AC Transit and Muni called "CalVCP Can Help," according to Anne Gordon, a spokeswoman for the organization. The campaign, which began last week and will run through September, is intended to reach what CalVCP says are four of the top 10 most violent cities in California: Oakland, Richmond, Antioch and San Francisco. Those cities were chosen not just because of their crime rates, figures that CalVCP pulled from a 2012 FBI report, but also because they were representative of the high number of violent crimes in relation to the low number of CalVCP applications for assistance, Gordon said. According to CalVCP spokesman Jon Myers, only 15 percent of Bay Area victims of crimes have applied for assistance through the program and the advertising effort is to try and reach that 85 percent that have not requested assistance. "It's a shame because there's so much being offered," Myers said. The posters will appear in English and Spanish and depict victims of violence with text that reads "Haven't victims paid enough?" and "Recovery from violent crime shouldn't come with a price tag."



Los Angeles Times


Tesla 'gigafactory' will 'change Nevada forever,' Gov. Sandoval says
Tesla Motors' electric car battery plant will be worth $100 billion to the state of Nevada, according to the men who crafted the deal. Nevada Gov. Brian Sandoval and Tesla Chairman and Chief Executive Elon Musk said Thursday that the Palo Alto-based company's lithium-ion battery plant will prove a boon for both sides, including billions in investment from Tesla and billions in tax breaks from Nevada. The proposed $5-billion "gigafactory," where Tesla will produce batteries in partnership with Japanese electronics giant Panasonic, will be constructed on property known as the Tahoe Reno Industrial Center near Sparks, in northern Nevada. Tesla purchased the land and broke ground there in June, halting construction before actually pouring concrete while negotiations with the state continued, said a source with knowledge of the talks who was not authorized to speak publicly. Trumpeting the news at a press conference in Carson City, Sandoval said the deal would "change Nevada forever … and stream billions of dollars into our economy." Hearkening back to the state's pioneer beginnings, and calling Tesla's Musk "a rare visionary who has the courage to reach beyond and to convert the unthinkable into reality," Sandoval said: "We are determined to be a major part of moving our country and our global economy forward. Ladies and gentlemen, we are ready to lead." In addition to 6,500 factory jobs, at $25 an hour for each position, the Tesla deal would create 16,000 other jobs — including 3,000 construction jobs — while increasing state employment by 2% and regional employment by 10%. The state said Tesla would also make a direct $37.5-million contribution to Nevada K-12 education, beginning in August 2018, and provide the University of Nevada Las Vegas with $1 million for advance battery research. The first batteries would roll off the line in about three years — when Tesla plans to launch its new Model 3, the "mass market" sedan. The company has said the Model 3 will sell for $40,000, or about half the cost of its current Model S sedan.


Sacramento Bee
Conservation groups snapped up large swaths of Sierra Nevada during recession
The catastrophic collapse in real estate prices that started in 2007 left more than a legacy of mass foreclosures in the Sacramento region; it also left vast expanses of newly preserved open space in the Sierra Nevada that the public can use for recreation. Depressed land prices allowed private conservation groups to snap up thousands of acres, much of which had once been planned for housing. The properties stretch along the Interstate 80 corridor from the crest of the mountains to the town of Truckee, north to the Feather River and south toward Lake Tahoe. The parcels form a quasi-public park system – one owned by nonprofit groups but accessible to the public, mostly free of charge. "Increasingly, land protected for the public benefit is owned by private charitable organizations," said Tom Mooers, executive director of Sierra Watch, a Nevada City-based group that's played a leading role in recent conservation efforts. The nonprofits' holdings include the 3,000-acre Royal Gorge cross-country ski resort. Developers paid $35 million for the property at the height of the housing bubble in 2005 and planned to build 950 condominiums and single-family houses. Then the market collapsed, making the arduous task of building atop Donner Summit infeasible. The Bay Area developers who owned the land were ready to unload it, and conservation groups were eager to buy. They agreed to pay $11.25 million in the summer of 2011, near the bottom of the real estate market. The Truckee Donner Land Trust now owns Royal Gorge. The group is clearing new trails, thinning long-neglected forests and building trailheads for hikers and mountain bikers to explore the land's meadows, woodlands and peaks. The area is free of charge in summer, though its groomed trails require paid passes in winter. "Royal Gorge is the best example of how a lot of factors, including the recession, created a once-in-a-generation opportunity for lasting conservation," Mooers said. "The fact that we were able to work together and take advantage of that opportunity will be appreciated for generations to come." David Rolloff, professor of recreation, parks and tourism at California State University, Sacramento, said such private preservation groups are especially adept at fundraising and buying land that developers also prize. "Conservancies can often move much faster than government in acquiring land," Rolloff said. And with government making few purchases these days, "conservancies have filled this important niche preserving open space in the public interest." Conservation efforts by private groups have been ongoing in the mountains for decades, but prior to last decade's recession the groups tended to operate alone or cooperate informally. Then in 2007, five groups –The Nature Conservancy, the Trust for Public Land, the Truckee Donner Land Trust, the Feather River Land Trust and the Sierra Business Council – joined forces to create the Northern Sierra Partnership.



San Francisco Chronicle


Every Citizen The Enemy...
Huge Urban Shield law enforcement trade show rolls into Bay Area
The $250,000 armored personnel carrier was impressive, in an intimidating way. The robot cameras that could take a bullet and keep moving offered a quantum leap in safety during shootouts, and the .308-caliber sniper rifle could drop a target at 870 yards. But that's not what really struck Redwood City SWAT Officer Rick Meure at Friday's Urban Shield vendor display, the biggest trade show of the year in the Bay Area for local law enforcement and emergency crews. He liked the dummy spurting fake blood from a jagged leg stump. It's not that he's a ghoul - it's just that you don't often see a $50,000 dummy that closely approximates the sort of horrors that cops encounter all too often. "Look at this medical equipment here, look at the dummy, look at the technology - it's amazing," Meure said, waving a hand at the bustling booths at the Oakland Marriott Convention Center. "Sure, there's gun stuff, but we need the other equipment, too. And this is an extremely useful place to see that." The militarization of police forces has become a hot debate topic since heavily armed officers confronted protesters in Ferguson, Mo., after a white officer fatally shot an unarmed black teenager last month. Images of police seemingly decked out for war had critics asking whether such displays might inflame, rather than calm, situations. But the hundreds of officers and brass swarming the trade show Friday had only one take on all the equipment on display: From the BATT-V armored carrier capable of repelling .50-caliber rounds to the S.W.A.T.-brand boots a few booths away, with their extra-nonslip soles, everything was a tool for police coping with an increasingly dangerous world. Urban Shield, now in its eighth year, was started by the Alameda County Sheriff's Office, which still coordinates it. The $1 million cost of the four-day event is funded by the federal Department of Homeland Security.


The $1 million cost of the four-day event is funded by the federal Department of Homeland Security.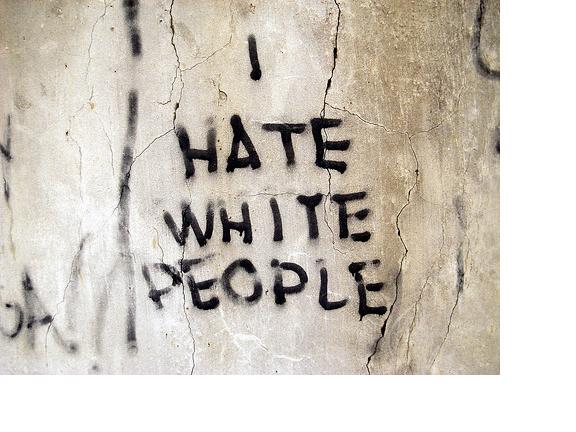 Daily News


"I hate all white people"


Los Angeles loses discrimination cases but workers escape discipline
It was supposed to be a motivational speech for about 30 workers new to the Los Angeles Recreation and Parks Department. Inside a city-run basketball gym, Abel Perez was describing how he climbed the ladder to be a parks supervisor when the talk took a strange turn. Perez, according to one employee, said "I hate all white people" as he described a conflict with a past boss. Everyone turned to the only white gardener in the room, James Duffy. That incident, along with taunts and bad assignments, prompted Duffy to sue the city for harassment and discrimination based on his race and a mental disability. A jury awarded him $3.3 million last year. City attorneys are preparing their opening appellate argument, which is due next month. They contend the city wasn't properly notified of Duffy's allegations, and Perez has denied he made that or other discriminatory comments. More than six years after the alleged remarks, and a year after the jury verdict, Perez works as a senior park maintenance supervisor and makes an annual base salary of $98,366. He oversees facilities like the Sherman Oaks senior center. City policy recommends firing an employee after two substantiated offenses of discrimination or harassment. But workers accused of repeated discrimination received little or no discipline in at least five other cases where the city lost in court. The total cost for those five cases alone? More than $15 million. In each, evidence points to the city violating its own policies, and the courts have issued strongly worded decisions against the city. Nonetheless, the city later promoted most of the accused employees. Experts and attorneys blame strong job protections or lapses in management.


Reno Gazette-Journal


Tesla: Envisioning the impacts on life in Nevada
It will be a few years before Tesla Motors' massive – as in five million square feet – battery gigafactory is visible in the Tahoe-Reno Industrial Center 17 miles east of Sparks. But the coming changes to the landscape of daily life in greater Reno-Sparks are already taking shape in the minds of those awaiting what TRIC partner Lance Gilman says will be a "new Comstock Lode" for the region. Many details are yet to come. But from roads to planes, housing, shopping and schools, the footprint from the tens of thousands of employees at the gigafactory and the ancillary businesses it will spawn will surely be huge.''


Los Angeles Times
"We need to pay our bills" More Angelenos are becoming street vendors amid weak economy


Silicon Vally It's Not: The ranks of street vendors have swelled to include laid-off professionals, war veterans, single mothers


Once the domain of recent immigrants trying to scratch out a living, the ranks of sidewalk merchants have swelled since the economy soured in 2007. The group — an estimated 10,000 countywide — is now larger and more diverse, pulling in out-of-work professionals, war veterans and single mothers, according to a recent report by the Los Angeles chief legislative analyst's office. More men joined the ranks after losing jobs in construction and restaurants. Now they are hawking clothing, food, knickknacks and more, said Janet Favela, an organizer with the Los Angeles Street Vendor Campaign. Younger vendors, in their 20s and 30s, are more common. And more Angelenos are supplementing their jobs with vending, because of low pay and high rates of underemployment, Favela said. "They have to work Saturdays and Sundays too, or they're not going to make it," she said. Street merchants also factor into the region's growing economy of sole proprietors. Working alone has become a popular business model since the recession as companies cut jobs and boosted productivity and many workers were forced to stay in the labor pool past retirement age. "A lot of the businesses we encounter are one-man or one-woman shops," said David Berkus, a counselor with the greater Los Angeles chapter of nonprofit small business association SCORE. "They're looking for ways to give themselves some job security." Technically, sidewalk vending is illegal in Los Angeles, unlike in San Francisco and New York. Law enforcement officers can issue citations if any vendors set up where they're not welcome. From July 2013 — the start of the city's fiscal year — to March 2014, 286 citations were given out, each of which could result in up to $1,000 in fines and even jail time. That's more than the entirety of the previous fiscal year, when 271 citations were issued.


San Diego Union-Tribune
Taxing drivers by the mile
It hasn't hit the fastlane yet. But the controversial idea of imposing a mileage-based driving tax in California is gaining speed. The Legislature last month approved Senate Bill 1077, which authorizes a pilot program to explore a "road usage charge" as a potential replacement of the state gas tax. The bill would have no authority to impose the charge. But just the concept a mileage-based fee, and the related idea of the government tracking one's driving habits, has stirred concerns over privacy, fairness and excessive taxation. The bill, authored by Sen. Mark DeSaulnier, D-Concord, has yet to be approved by Gov. Brown. But it has raised questions about how the government would track mileage, about the potential tax burden faced by working families with long-haul commutes and about whether the fee would be added to existing charges.


Las Vegas Review-Journal
Challenge to Nevada's same-sex marriage ban heard Monday
It has been a long and frustrating wait for Carson City couple Mary Baranovich and Beverly Sevcik, but they will finally get their day in court Monday in their long-running legal quest to be married in Nevada. The couple, who have lived in the capital since 2001, are one of eight challenging Nevada's ban on same-sex marriage. The case will be heard in the 9th U.S. Circuit Court of Appeals in San Francisco, and Baranovich said they are eagerly looking forward to the hearing that could finally pave the way for their marriage. Nevada is one of nine Western states in the 9th Circuit. They plan to attend the hearing after more than two years of waiting since the challenge was filed. But the arguments, despite their importance, will be over in about 30 minutes. "Regardless of what happens at the hearing, the movement towards gay marriage is certainly on a roll," Baranovich said. "It will happen. It is just a matter of time. We will be married, and we will be married in Carson City."


Steven Greenhut
Tesla Nevada deal sparks subsidy debate
How about a fair tax and regulatory climate for everyone?
If you want to start a kerfuffle, toss this question into a room of economists: "Are government tax breaks and credits to corporations the same thing as government-granted subsidies?" You're likely to find as much disagreement from economists on the left as you will from those on the right. Non-economists ought to be pondering this question also, especially as we digest the details of the deal Nevada officials inked on Thursday with the electric car company, Tesla Motors. The company announced its decision to site a "gigafactory" to build car batteries near Reno. "A little over half the package, or $725 million, is in a 20-year, 100 percent sales tax abatement," reported Forbes. "Tesla also would receive a 10-year, 100 percent property tax abatement worth $332 million. There also is a provision for $120 million in transferable tax credits." This is an exceedingly generous package no matter what you call it. The deal still must be approved by the Nevada Legislature — but enough legislators from both parties and from throughout the Silver State were there with the governor at the Carson City press conference to suggest the final OK is pro forma. Tesla CEO Elon Musk said that Nevada didn't offer the biggest financial incentive package, but that Nevada "is a real get things done state." Unlike California, where officials tried — but failed — to piece together an incentive deal during the waning days of the legislative session. The Reno decision is a poke in the eye to California officials, given that Tesla is based in the San Francisco Bay Area — and California's green-energy policies and subsidies have helped spark the electric-car revolution that gave life to Tesla. Apparently, Tesla officials are building the plant as close as possible to its California headquarters without having to actually operate here.


Sacramento Bee




Pols using San Bruno tragedy to pocket cash


California in tussle over record utility fine
The biggest beneficiary of the record $1.4 billion fine levied against Pacific Gas & Electric Co. for a gas line explosion that killed eight people and destroyed dozens of homes in suburban San Francisco is the state of California, which stands to gain $950 million to spend any way it wants. That reality has set up a tussle over how the state punishes corporate wrongdoing and who should benefit from fines like the one Public Utilities Commission judges imposed on PG&E earlier this week for the 2010 blast. The judges wrote that "a fine of this magnitude is necessary to deter future violations" and said they were following established policy by earmarking the large fine for the state treasury. The proposed judgment is the largest safety-related penalty ever imposed against a public utility in California. PG&E, which plans to appeal, has argued that the penalty should be "reasonable" and directed to benefit public safety. The concern with pipeline safety was echoed by city officials in San Bruno, where the blast occurred, and consumer groups that want to see miles of aging gas lines tested, replaced or repaired. State Sen. Jerry Hill, a Democrat whose district includes San Bruno, said Friday he will introduce legislation to slash the state's share by nearly 70 percent, to $300 million. According to his office, he'd shift $570 million from the fine to offset rate increases expected from PG&E pipeline improvements, and another $80 million would be devoted to pipeline safety programs.



Oakland Tribune




Brown set to crush Kashkari


Debate sets stage for big push in campaigns for governor
To hear them tell it, Gov. Jerry Brown and Republican challenger Neel Kashkari each has the other right where he wants him. After Thursday night's often-pugnacious debate, each says he's well situated for the final 8½ weeks before Election Day. Then again, what else would a candidate say? Brown's campaign, sanguine about his showing in the debate, said his signing or veto of scores of bills in the next few weeks will play as a final audition for the unprecedented fourth term he seeks. In a state with a heavy Latino population, Kashkari might have put himself at odds with many voters by saying unaccompanied and undocumented child immigrants should be sent back soon to the poverty- and violence-stricken Central American nations from which they fled this summer. A Field Poll released this week shows 58 percent of California voters favor offering shelter and support while their long-term status is decided. And Kashkari, whom some conservatives wish had lost the primary to Assemblyman Tim Donnelly, might have more deeply alienated his right wing both by reiterating his commitment to same-sex marriage rights and by saying he would have signed last year's bill granting driver's licenses to undocumented immigrants, just as Brown did.


Bay Guardian
Voters still in the dark on campaign funding
A legislative attempt to shed light on major funders of political campaign ads died in Sacramento last week, and the politics surrounding its demise reflect a split between groups who are normally allies on the left. The California DISCLOSE Act -- which stands for "Democracy is Strengthened by Casting Light on Spending in Elections" – needed a two-thirds vote to pass both houses of the California Legislature, but ended up being withdrawn without ever being brought to a vote. The bill would have required the three largest funders of television and print ads, as well as the two largest funders of radio ads and robocalls, to be clearly identified in ballot measure ads. It sought to close a loophole allowing funders to disguise themselves behind ambiguous committee names. Trent Lange, president of the California Clean Money Campaign, said it would have prevented similar scenarios to what happened with Proposition 32 in 2012. In that case, voters remained in the dark on who the true funders were when an Arizona nonprofit calling itself "Americans for Responsible Leadership" funneled $11 million into a committee supporting the ballot measure, which would have restricted unions' ability to raise campaign funding. In reality, the money could be traced back to the notorious right-wing Koch Brothers but this was never evident in print, radio, or television ads. Support for the CA DISCLOSE among Californians was substantial – 78,000 people signed petitions urging the Legislature to pass it, according to the California Clean Money Campaign, and 400 organizations statewide backed it. A poll conducted by the Public Policy Institute of California in March of 2013 reflected 84 percent voter support for increasing disclosure on ballot measures. Nevertheless, it lacked momentum to even be brought to a vote in Sacramento. Sen. Mark Leno, who co-authored the DISCLOSE Act, along with Sen. Jerry Hill and Assembly Speaker Toni G. Atkins, vowed to continue the fight next year.


Reno Gazette-Journal
Tesla to Reno area: 'This is a Nevada victory'
6,500 high-paying jobs that will change the face of Northern Nevada commerce
At long last, Tesla Motors' $5 billion battery gigafactory is ours. "This is a Nevada victory," Gov. Brian Sandoval said Thursday in making official what had been rumored for more than a day: Nevada has indeed won the five-state battle for the diamond-shaped, five-million-square-foot complex with 6,500 high-paying jobs that officials say will change the face of Northern Nevada commerce. Democratic leaders in attendance signaled they wouldn't rubber-stamp the deal put together by the Republican governor's economic development team. But they responded favorably to the contours of the agreement. "As legislators, we will do our due diligence to see if this deal works for Nevada and is in our best interests," said Senate Majority Leader Mo Denis, D-Las Vegas. "But it's always in the details." Joining Sandoval was Elon Musk, CEO of Palo Alto, Calif.-based Tesla, whom the Republican governor introduced as a "rare visionary with the courage to convert the unthinkable into reality." Musk appeared to revel in two rock star-like standing ovations from the audience before he spoke his first words. "This was not just about incentives," Musk went on in describing the $1.2 billion deal. "Nevada can be very agile. It's a real get-things-done state. That was a really important part of the decision. "The gigfactory is really vital for the future of mass-market car (production). Where do we have high confidence that it can be ready on time, and can we operate cost-effectively. That's the state you have." Musk outlined the design of the gigafactory, notably its shape and complete independence from outside energy sources, operating on geothermal, wind and solar within its confines. "We're making sure it looks good. We'll make sure people can visit it. It will be worth seeing," he said. State and local economic development officials, who have kept silent until now after nearly a year of work to land the gigafactory, were jubilant in championing Nevada's victory over Texas, New Mexico, Arizona and California for the project.



Los Angeles Daily News


Tens of thousands of Californians could lose health insurance if proven ineligible
Close to 100,000 Californians could lose their health care coverage by Sept. 30 if they don't provide the right documents to prove their eligibility, state officials said Thursday. Workers with Covered California, the state's health care exchange, began Wednesday contacting the tens of thousands of residents who signed up for a health insurance plan, were conditionally approved, but who provided documents that were either illegible or inconsistent. "We want to clear these inconsistencies so that our consumers can have a smoother renewal process without any interruption in their coverage," Covered California Executive Director Peter V. Lee said in a statement. Lee said those whose applications remain in limbo are being contacted by mail or email and will need to submit documents showing they are U.S. citizens, U.S. nationals, or individuals with eligible immigration status. Those documents include a U.S. passport, a certificate of naturalization, a citizenship document or cards issued by the federal, state or local government. Lee said it was important for applicants to act quickly and submit those documents. He also warned that those who received tax credits would have to repay those funds if the health insurance is canceled. Lee said all documents sent to Covered California will be confidential and only used to determine eligibility. About 1.3 million people signed up for health care insurance through Covered California during the last enrollment period. The new enrollment period for coverage will start Nov. 15.


San Francisco Chronicle
Crazy train vs. gravy train
There were no YouTube moments, crazy soundbites, or eye-popping gimmicks, but the California gubernatorial debate between Republican Neel Kashkari and Gov. Jerry Brown had plenty of passion and substance about the Golden State's future. Kashkari — the guy who spent $2 million of his own money to grab a spot in the November election — repeatedly tried to paint himself as an average guy standing up for the middle class, while portraying the three-term governor as a child of privilege and wealth. And Brown, who runs the world's eighth-largest economy, made it sound like the GOP candidate was Mr. Goldman Sachs, dropping the investment firm's name repeatedly. Never mind that his sister, Kathleen Brown, worked for the firm. Brown generally had better soundbites, and more of them. (Sadly, none in Latin this time.) But Kashkari was ferociously scrappy, well-prepared and unafraid to challenge the governor, often heatedly.



San Francisco Examiner

Poll: Brown maintains big lead over GOP challenger

A new Field Poll finds that Gov. Jerry Brown has a lead of 16 percentage points over GOP challenger Neel Kashkari in the governor's race. The poll released Thursday finds the Democratic incumbent with 50 percent support among likely voters compared to 34 percent for Kashkari, a former U.S. Treasury official. That's an increase of 2 percentage points in Kashkari's support since June. The survey also found that Brown has a large lead with most voting blocs, including a 32-point edge with those who call themselves moderates. The Field Poll interviewed 467 likely voters from Aug. 14-28. The poll has a sampling error margin of plus or minus 4.8 percentage points.



Los Angeles Times
Brown says he will sign bill that would ban plastic grocery bags


Adios free grocery bags...grocers cash in as state allows them to suck more money out of your pocket


Democratic Gov. Jerry Brown, during Thursday night's gubernatorial debate with Republican rival Neel Kashkari, said he plans to sign a law that would make California the first state to impose a statewide ban on single-use plastic bags. "I probably will sign it, yes," Brown said during the televised debate. " In fact, I'll tell you why I'm going to sign it …. There are about 50 cities with their own plastic bag ban, and that's causing a lot of confusion.'' Brown said that grocers supported a reasonable ban, implying they welcomed a more consistent statewide policy. "This is a compromise," Brown said. "It's taking into account the needs of the environment, and the needs of the economy and the needs of the grocers." Kashkari responded that "no chance would I sign" the plastic bag ban if he were governor. California lawmakers last week approved legislation banning plastic bags, such as those available to customers in supermarkets, convenience stores and pharmacies. Supporters argued the ban would reduce litter on beaches and streets as well as garbage being dumped at landfills. The hotly contested bill, strongly supported by environmentalists, would allow stores to charge customers 10 cents for paper or reusable plastic bags as an alternative. Similar bans are already in place in more than 100 California cities and counties, including Los Angeles County and San Francisco. Those regulations would remain intact. Once signed by the governor, the ban on plastic bags would kick in for grocery stores and pharmacies on July 1, 2015, and extend to convenience stores and liquor stores a year later.


Steven Greenhut
A welcome softening of 'tough on crime' in the Police State
Proposition 47 would reduce sentences for some minor felonies
After moving to California in 1998 during the last months of a governor's race pitting Lt. Gov. Gray Davis against Attorney General Dan Lungren, I was shocked to find that my Midwestern notion was off about my new state's politics. The debate sounded like it belonged in Alabama. Democrat Davis and Republican Lungren were trying to outdo each other on who would more harshly punish criminals. "(Davis) would give judges discretion to sentence 14-year-olds to death; he would let them consider supporting non-unanimous jury verdicts," reported the New York Times. "(H)e considered Singapore – a country that executes drug offenders – 'a good starting point.'" Sixteen years later, Californians are in the midst of another governor's race, but crime-and-punishment hasn't grabbed much attention — even after a federal judge in July tossed out the state's death penalty. And even though the governor's "realignment" plan (sending state prisoners to county jails) has caused real problems. Times have changed. Indeed, an initiative on the November ballot would reduce prison sentences for certain minor felonies. It's even getting support from people who previously were part of the tough-on-crime coalition. Proposition 47's top individual funder, for instance, is a conservative Republican businessman from Malibu, B. Wayne Hughes Jr. In recent years, Hughes has become active in former Nixon official Charles Colson's prison ministry — and visited Louisiana State Penitentiary at Angola, which had been known in the 1970s as one of the roughest prisons in the country. Today's Angola now is one of the most trouble-free prisons — and he credits this to Colson's seminary program there. When Hughes came back to California from his Louisiana trip, he found that such a program was only serving 50 prisoners here at two prisons. He expanded the program to 1,000 inmates in 22 prisons. He also started a social-service program that ministers to ex-cons, crime victims and veterans at a ranch he owns on the Central Coast.


Sacramento Bee


Jerry Brown heads into gubernatorial debate with large lead over Neel Kashkari
As Gov. Jerry Brown and Neel Kashkari prepare for their first – and likely only – debate Thursday, Kashkari has a problem that goes beyond anything that might happen on stage: Many Californians still don't know who he is. Two months before Election Day, less than 60 percent of likely voters have an opinion of Kashkari, according to a new Field Poll, and the Republican trails Brown by 16 percentage points. The margin, while smaller than the 20 percentage point difference registered in June, is sizable, reflecting Kashkari's lack of funding and name recognition and Brown's popularity in a liberal-leaning state. The third-term Democrat's job approval rating stands at 58 percent, according to the poll. Not only is Brown favored in the election by more than 80 percent of Democrats, he is supported by pluralities of independent and middle-of-the-road voters, according to the poll.


Mercury News


Tesla Motors set to choose Nevada for its 'gigafactory'
Capping one of the fiercest battles for economic bragging rights in years, Tesla is expected to announce today that it has chosen Nevada as the site for the automaker's first "gigafactory" for battery production. California officials, including Gov. Jerry Brown, had aggressively sought the factory, and the decision is a blow to the state's efforts to attract and retain high-paying manufacturing jobs. "Tesla looks forward to joining the governor and legislative leaders tomorrow in Carson City," Tesla spokeswoman Liz Jarvis-Shean said Wednesday in an interview with this newspaper. Tesla evaluated scores of potential sites in California, Arizona, New Mexico, Nevada and Texas throughout the spring and summer for its battery factory, which CEO Elon Musk has said will eventually produce more lithium-ion batteries than the rest of the world manufactured last year. The fiercely competitive, five-way contest among the states for the proposed factory and its promise of 6,500 manufacturing jobs turned into one of the most high-profile economic development stories in years, with Musk personally engaging in robust discussions with governors, economic development officials and even members of Congress. The decision is a huge coup for Nevada, which is eager to diversify its tourism-dependent economy and has one of the highest unemployment rates in the country. Tesla has already excavated on the presumed site at the Tahoe Reno Industrial Center, roughly a four-hour drive from Tesla's Fremont factory. Casinos -- which need a lot of electricity -- could be prime customers of Tesla's energy storage systems. Tesla needs a 500- to 1,000-acre site to accommodate up to 10 million square feet of construction. California officials expressed disappointment Wednesday. "No other state has added more jobs than California since the recovery began and we'll continue to work closely with businesses, including California-based Tesla, that want to grow here," Brook Taylor, a spokesman for the Governor's Office of Business and Economic Development, said in an email Wednesday.



ABC News


PG&E Intends Appeal of $1.4B Fine for Fatal Blast
An appeal is planned of a landmark $1.4 billion penalty recommended for a Northern California utility for a gas pipeline explosion that killed eight people, Pacific Gas and Electric said in a federal filing. The utility said it plans to appeal to the California Public Utilities Commission within 30 days. Wednesday's filing with the U.S. Securities and Exchange Commission did not list a reason for the appeal, but PG&E spokesman Greg Snapper said the utility wants the commission to take into consideration the $2.7 billion it will or already has spent on gas pipeline safety improvements. "We're planning to ask the commission to review yesterday's recommendation to make sure that a final penalty counts all of the company's safety investments and actions to make the gas system the best in the country," Snapper said. He said any penalty should also directly go toward public safety. By far the largest share of the $1.4 billion penalty recommended by two administrative law judges Tuesday would go directly to the state with no strings attached. The $950 million portion marked for the state's general fund also drew objections from a private advocacy group for ratepayers and the city of San Bruno, the San Francisco suburb where the fiery 2010 explosion destroyed more than three dozen homes and became the state's deadliest utility disaster in decades. Those funds can be spent any way the governor and Legislature see fit, said H.D. Palmer, a spokesman for the state Department of Finance. The penalty — the largest safety-related levy ever against a public utility in the state — also includes $400 million for pipeline improvements and about $50 million to enhance pipeline safety. PG&E cannot recover any of the money from customers. Any appeal would first go to the administrative law judges who recommended the penalty before going to the state utilities commission for consideration.


Los Angeles Times
Was the fix in from the start?


Deasy's early and avid support of iPads under intense scrutiny


The pitch came from a smiling man in a jacket and tie, sitting at his desk and rhapsodizing about the wonders one product could bring to the sprawling Los Angeles Unified School District. The new item would lead to "huge leaps in what's possible for students" and would "phenomenally . . . change the landscape of education." The speaker was Los Angeles schools Supt. John Deasy. The object of his admiration was the iPad. And the venue was a promotional video for Apple, later posted online by the computer giant. The schools chief made the video more than a year before the district formally opened bidding that was supposed to give not just Apple, but a variety of computer and software companies an equal opportunity at a massive technology expansion in the nation's second-largest school district.
Critics now look back on Deasy's 2011 video testimonial as early evidence of what they believe was a myopic and headlong rush toward the iPad, one that ended last week with the superintendent suspending the troubled $1.3-billion program. The district originally had intended to supply an iPad, at a cost of $768 apiece, to every student, teacher and campus administrator in Los Angeles' public schools. Deasy once spoke as though tablets would be crucial in saving underprivileged students from an inferior, outdated education. With the huge purchase plan suspended, he has alternated between assertions of his acceptance of the slowdown as a chance to regroup and denunciations of others who he said had politicized the process. As Deasy reached for the appropriate response, three school board members and the head of the teachers union called for an investigation into whether district administrators fairly conducted bidding for the unprecedented tech project. And several board members said they should have asked tougher questions early on and were too quick to defer to their crusading superintendent and an ongoing mission they believe in — closing the technological gap between Los Angeles' poor students and their wealthier peers elsewhere.


Sacramento Bee
California voters back shelter for young immigrants
Race baiting immigrant haters make up a minority of California voters
Young immigrants who have poured into the United States should remain and be cared for while their ultimate fate is settled, a majority of California voters said in response to a new Field Poll. The unprecedented swell of minors from Central America has become the most acute immigration crisis of President Barack Obama's tenure, fueling heated debate and pledges to action from Washington to Sacramento. It has also deepened fault lines on a sensitive issue, with protesters decrying a surge of illegal immigration while advocates urge compassion in addressing what they call a humanitarian issue. Among California voters, the latter view wins out. More than half of surveyed voters, 58 percent, favored extending "shelter and support" to immigrant minors until their cases are resolved, easily outpacing the 33 percent who said the immigrants should be deported immediately. Democrats and independents overwhelmingly chose the first option, while Republicans emphasized deportation by a 54-35 margin. "Californians appear to be quite sympathetic to the plight of the unaccompanied children who are in increasing numbers entering the U.S. illegally from Central America," said Field Poll Director Mark DiCamillo. "It is a unique kind of issue," distinct from the overall immigration debate. Many of the young immigrants making the perilous crossing have recounted stories of extreme violence in their home countries. Respondents appear to have been swayed by those circumstances. While immigration is largely a federal issue, California has waded in on the cascade of young immigrants. With the blessing of Gov. Jerry Brown, state lawmakers advanced legislation that would allocate $3 million for legal help and bolster the odds that young immigrants will win legal status.


Los Angeles Times


California officials gearing up for Obamacare open enrollment
Looking to avoid the pitfalls and confusion that surrounded the launch of Obamacare, California is gearing up to get 1.2 million people to renew their health policies for next year. The Covered California insurance exchange easily outpaced its expected enrollment during the rollout of the Affordable Care Act. Now it faces the challenge of getting those people to stay on board for a second year once open enrollment begins Nov. 15. The state-run marketplace and its 10 participating insurers want to simplify the task of renewal and save consumers from applying all over again. For instance, people will be automatically renewed into their existing policy by Dec. 15 unless they want to change. That's similar to how it is for employees covered through work. But a cumbersome two-track process outlined by California officials could complicate matters, some consumer advocates warn. Policyholders will have to sort through separate notices from the state and their health plan in the weeks ahead. One crucial detail — a person's government subsidy amount for 2015 — may not arrive until late in the year. Nearly 90% of Covered California's enrollees received federal money to lower their insurance bills. Meanwhile, Covered California and health insurers have vowed to fix their dismal customer service that sparked numerous complaints during initial enrollment.


Los Angeles Times
Two judges censured after admitting having sex with women in chambers


Like crooked cops, crooked judges get a free pass when they do crimes


Two California judges — one in Orange County, the other in Kern County — avoided removal from the bench after they admitted to having sex with women inside their respective chambers and showed remorse, according to a judicial oversight panel decision published Tuesday. Scott Steiner, an Orange County Superior Court judge since 2011, was censured for a host of improprieties, including having sex with two women in his chambers — one was his intern, the other a practicing attorney in the county — and failing to disqualify himself from a case involving a longtime friend, according to the Commission on Judicial Performance, an oversight board that investigates judicial misconduct. "Engaging in sexual intercourse in
the courthouse is the height of irresponsible and improper behavior by a judge," the commission wrote in its decision to censure. Steiner, a former prosecutor and son of former Orange County Supervisor William Steiner, taught both women when he was an adjunct professor at Chapman University's law school. In 2012, Steiner wrote a letter of recommendation for the intern, referred to as "Ms. A" in commission documents, endorsing her for a job at the Orange County district attorney's office. When Ms. A didn't get a call back after her first interview, the commission said, Steiner called the office and asked why and acted irritated with the answer. The cumulative effect of Steiner's behavior "disrespected" the court's dignity and decorum and tarnished his office in the eyes of the public, the commission wrote. His "libidinous conduct" in his chambers also could have subjected employees to a hostile work environment if they had heard or seen anything. Kern County Superior Court Judge Cory Woodward was repeatedly confronted about his sexual liaisons in the workplace, he deflected or misled questioners repeatedly until the very end. From the spring of 2012 to the summer of 2013, Woodward had an intimate relationship with a court clerk, a married woman whose husband and coworkers had suspected "something [was] going on" between her and the judge, documents state. For about four months in 2013, the two worked together in the county's family law court during which the clerk was heard repeatedly referring to Woodward by a nickname typically used only by his friends and colleagues. Woodward's behavior potentially warranted removal from the bench, the commission wrote, but he has a stellar reputation as a judge and eventually showed great remorse and contrition. The commission is made up of three judges, two lawyers and six members of the public.


Jim Miller


Broken finger on statue in California Capitol rotunda follows late-night coin toss
This much is not in doubt: Sometime Friday or Saturday, part of a finger from the marble statue depicting Queen Isabella and Christopher Columbus in the Capitol rotunda broke off. A tourist discovered the detached digit Saturday afternoon. What remains a mystery is what caused the finger to fall. Some have put the blame on the quasi-traditional coin toss that accompanied the end of the legislation session early Saturday morning. Dozens of legislative staffers, lobbyists and others lined the railing on the second floor, trying to lob pennies and other coins into Isabella's crown. One of the coins, the theory goes, knocked the knuckle of Isabella's attendant in just the right spot, causing it to snap off. Tuesday, though, other experts questioned the theory. They said they doubted whether a 2.5-gram penny or even something heavier could break part of a marble statue that has withstood decades of coin tosses, rough-housing students and various bumps during rotunda events. Until this week, the statue's most serious wound was another broken finger – and that happened after someone threw a firecracker or other explosive at the statue from the second floor. "There's no evidence a coin broke off the finger," said Vito Sgromo, a state building manager and longtime Capitol tour guide who is an expert on the history of the building and its contents. "It could be purely coincidental."


Los Angeles Times


Republicans hope you don't vote...


Low turnout in California in November could lift prospects for GOP
The Democratic Party's dominance of California is close to a historic peak. But strength can draw trouble. Although all signs point to an easy reelection for Gov. Jerry Brown in November and million-vote victories for some of the party's other statewide candidates, the lack of serious competition at the top of the ticket portends low turnout at the polls. In the June primary, three out of four voters skipped the election — a record low. For Republicans, who tend to do better when fewer voters cast ballots, the prospect of little turnout in November offers a rare opportunity to build an edge in as many as a dozen fiercely contested congressional and legislative races. "It puts us in the game," said Republican strategist Tim Clark. Turnout is key. The lower the turnout, the better it is for Republicans. As the campaigns intensify after Labor Day, some of the biggest fights will be in districts where Democrats ousted Republican incumbents two years ago, thanks partly to high voter turnout for the presidential election. At stake in the Legislature is the two-thirds voting supermajority that would allow Democrats to sidestep Republicans if the dominant party wants to raise taxes, override gubernatorial vetoes or place propositions on the statewide ballot. Democrats are trying to maintain the Assembly supermajority they won in 2012. And they're battling to regain the one they lost in the state Senate in March amid ethics scandals that ensnared three lawmakers, all on criminal charges and all suspended from their posts.


Steven Greenhut
Tenure ruling heats up November races
Brown, Torlakson side with unions over poor kids
A California judge's affirmation last week of his June decision in a landmark teacher-tenure case may turn the little-followed statewide election for superintendent of public instruction into a nationally followed — and funded — race. Even the Washington Post, Politico and other national media outlets are noticing. In June, Los Angeles Superior Court Judge Rolf Treu surprised education reformers and teachers unions alike by declaring as unconstitutional the state's teacher-tenure system, which makes it nearly impossible for school districts to fire incompetent and abusive teachers. Likewise, in what's known as the Vergara decision, Judge Treu found that modern tenure and other job-protection rules "result in grossly ineffective teachers obtaining and retaining permanent employment, and that these teachers are disproportionately situated in schools serving predominantly low-income and minority students." The quality of teachers has great effect on the performance of students, the judge noted. He relied on school district data showing that 1 percent to 3 percent of California teachers are "grossly ineffective" — and that there's no reasonable way for districts to remove them from the classroom. That means thousands of bad teachers statewide. In response to the final decision, state school superintendent Tom Torlakson blasted the decision: "We do not fault doctors when the emergency room is full. … Yet while we crowd our classrooms and fail to properly equip them with adequate resources, those who filed and support this case shamelessly seek to blame teachers who step forward every day to make a difference for our children." The decision, though, doesn't blame teachers. Instead, it blames a series of laws that imposes hurdles on districts that want to root out bad apples. A 2009 Los Angeles Times series documented the problems the Los Angeles district faced in trying to even get rid of teachers credibly accused of abuse. Superintendent Torlakson, a union ally and Democrat, faces another Democrat, Marshall Tuck (in California's new top-top primary system, candidates from the same party can face off in the general election). Tuck, who ran a charter school and defends Vergara, issued a campaign statement blasting Torlakson for his call to appeal decision: "He stands with his Sacramento funders and not with students." Meanwhile, Gov. Jerry Brown, who also is closely allied with the teachers unions, appealed the decision late Friday, which is the first time he has publicly weighed in on this matter. (The attorney general filed the appeal on behalf of the governor and the state.)


Don Quijones


Mexican judge says no to Monsanto and GMOs
Mexico's Federal Court voted to uphold Judge Marroquín Zaleta's 2013 ruling to suspend the granting of licenses for GMO field trials sought by Monsanto, Syngenta, Dow, Pionner-Dupont and Mexico's SEMARNAT (Environment and Natural Resources Ministry). Zaleta's ruling was in response to a suit brought by a collective of 53 scientists and 22 civil rights organizations and NGOs. In defending his ruling, Zaleta cited the potential risks to the environment posed by GMO corn. If the biotech industry got its way, he argued, more than 7000 years of indigenous maize cultivation in Mexico would be endangered, with the country's 60 varieties of corn directly threatened by cross-pollination from transgenic strands. Monsanto's response was as swift as it was brutal: not only did it – and its lackeys in the Mexican government – appeal Zaleta's ruling, it also demanded his removal from the bench on the grounds that he had already stated his opinion on the case before sentencing.


San Francisco Chronicle
San Francisco property owners to get tax break from creating urban farms
A new law taking effect next week will mark another innovation for San Francisco: The city will be the first in the country to offer a financial incentive for urban farming. Starting Sept. 8, owners of empty lots could save thousands of dollars a year in property taxes in exchange for allowing their land to be used for agriculture for five years or more. It's part of the Urban Agriculture Incentive Zones Act, a state law spearheaded by local sustainable land-use advocates and state Assemblyman Phil Ting, D-San Francisco. The law encourages would-be urban farmers to turn trash-covered empty parcels into gardens with the assurance they won't be forced out after putting in a lot of time and money. San Francisco will be the first to enact it because the Board of Supervisors has already passed the necessary local ordinance.


Los Angeles Times
Los Angeles is largest manufacturing center in U.S., government says
The largest manufacturing workforce in the country is based in the Los Angeles, Long Beach and Santa Ana metropolitan area, according to government figures. As of July, the region had 510,900 manufacturing workers, according to the Bureau of Labor Statistics. Producers in Chicago and the surrounding cities employ 408,100 workers; in New York, northern New Jersey and Long Island, there are 356,100 manufacturing workers. Probably because of the Southland's massive size and long history as a manufacturing base, companies there have far more workers on their payrolls than do similar businesses to the north. At the heart of Silicon Valley, San Jose has 160,900 manufacturing workers while San Francisco, Oakland and Fremont have 118,400 workers. In Los Angeles, major manufacturing sectors include transportation equipment, apparel, fabricated metal products, computers and electronics, according to data from the Los Angeles County Economic Development Corp. Manufacturing now makes up just 9.1% of total non-farm jobs in the area, compared with 16.3% in San Jose, 16.7% in Merced and 18.2% in Napa.


Daily News
Los Angeles Mayor Eric Garcetti announces plan for minimum wage hike
Mayor Eric Garcetti used Labor Day to call for a hike in the city's minimum wage, unveiling a plan to boost wages to $13.25 an hour by 2017. Joined by more than half a dozen City Council members and labor leader Maria Elena Durazo at a park in South L.A., Garcetti likened the city's current minimum wage of $9 to a "poverty wage." Raising the minimum wage will help the city recover from the recent recession, said Garcetti, who campaigned during last year's mayoral election on a jobs platform. "This is fair, this is common sense," Garcetti said. "This is good for business, this is good for the community." Garcetti's proposal comes amid a national debate over the minimum wage and follows efforts by Seattle and San Francisco to hike the minimum wage in those cities. At least 14 counties and cities have pushed to raise their minimum wages, according to researchers. Under the mayor's proposal, the minimum wage would rise to $10.25 in 2015, $11.75 in 2016, and $13.25 in 2017. After 2017, the wage would be tied to inflation. Los Angeles' $9 minimum wage follows the state-set minimum wage. A study conducted by UC Berkeley's Institute for Research on Labor and Employment at the request of the mayor's office found that about 567,000 workers would receive a pay raise by 2017. The average worker would receive about $3,200 more a year, the study states. "Adults, workers of color, and working poor families would see significant benefits from the proposed policy," the study found. The projected negative effects on businesses are also outlined in the report, with researchers concluding that restaurants could see some of the biggest impacts. "A boost in the minimum wage ... could increase restaurant prices by about 4.1 percent, which in turn might have a a small effect on restaurant industry growth," the report found. Low-wage manufacturing could also be negatively affected if manufacturers leave the city, the report found.

Tammerlin Drummond


Who will break from the pack in Oakland mayor's race?
In 2008, we had 10 candidates running for Oakland mayor. This year, there are 15. If that sounds insane, it's because it is. So far, no one has broken from the pack.



Dan Walters


Three obscure bills show how big policy gets buried
The Legislature was in full sausage-factory mode during the last days of the biennial session that ended on Aug. 30, spewing hundreds of bills onto Gov. Jerry Brown's desk. In time-dishonored fashion, many of the bills were either newly minted or underwent last-minute changes and therefore received only cursory attention. Buried in them were some fairly significant changes of public policy.



Dan Walters


If bicyclists want respect and safety, they should act like they deserve it
We get it that bicyclists want respect and protection as they share roads with cars. But the flip side is that bicyclists need to drop the arrogance that too many exhibit as they cut in and out of traffic, blow through red lights and stop signs, and imperil pedestrians by careening down sidewalks. The three-foot clearance law should be matched by one that absolutely prohibits bicycles on sidewalks statewide with stiff fines for violation, and another that makes hit-and-run bicycling just as much a crime as hit-and-run driving. Moreover, if bicyclists want to be taken seriously, they should also be paying some of the cost of marking bicycle lanes and building bike paths, rather than making motorists pick up the tab, as the pending bill would do. Fair is fair. With privileges come responsibilities, both legal and financial. And receiving respect means acting like you deserve it.



Dan Walters


Brown dons rose-tinted glasses for his look backward
Those entering old age – psychologically, not necessarily chronologically – often embrace rose-tinted nostalgia, a yearning for times past when, they believe, life was better.



Steven Greenhut


'Rail' question: Is initiative a blank check?


State supreme court asked to review high-speed rail go-ahead


Consistency may be the hobgoblin of small minds, as Ralph Waldo Emerson put it, but I would nevertheless love to see some consistency from Gov. Jerry Brown in advocating which major state-related legal cases should be challenged.



Dan Walters


Taxes on rich closed the state budget deficit
As Jerry Brown seeks his fourth term as governor this year, he's crowing about balancing the state budget after years of deficits that piled up a "wall of debt." Certainly Brown deserves some of the credit. He moderated the spending ambitions of his fellow Democrats and, more importantly, persuaded voters to enact temporary sales and income tax hikes, the latter only on the highest-income taxpayers. Those boosts, when coupled with the state's emergence from the worst recession since the Great Depression, sharply increased the state's general fund revenue over the last few years, from about $86 billion when Brown was running in 2010 to over $106 billion during the current fiscal year. But the tax increase accounts for perhaps a third of the revenue gain. While criticizing the widening gap between "one-percenters" and the rest of us is popular, the fiscal reality is that California's budget probably would still be drowning in red ink were it not for taxes on income gains by those atop the economic food chain.



Daily News


GMO crops still need California oversight
A new investigative report by Hearst Newspapers, including the San Francisco Chronicle, on GMO experiments along our Central Coast raises issues that should be a concern to Californians. Such as: "... altered corn is growing with federal approval 100 feet from a steelhead stream in San Luis Obispo County, in designated critical habitat for the threatened California red-legged frog," according to the Chronicle. "Agriculture Department inspectors have reported two 'incidents' at the site, including conventional corn sprouting in a 50-foot fallow zone." Outdoor experiments where rains and birds can carry seeds far away need to have closer oversight so that big-bucks corporate agriculture doesn't wreak havoc with the greater California good.



Debra J. Saunders


Bad law on campus rape deserves governor's veto
In its wisdom (such as it is), the Legislature passed a measure that would change the standard of sexual consent on California campuses. Gov. Jerry Brown should veto this bill. If the University of California and other institutions that receive state-funded student aid want to demonstrate that they have "no tolerance for any form of sexual violence" when students report rape - as state Sen. Kevin de León, D-Los Angeles, has argued - then they should call the cops. Not academic panels.



Dan Walters


Peterson may have best shot at GOP win this year
If Republicans have any chance this year of winning statewide office in this blue state, it probably rests on the shoulders of Pete Peterson, who's running for secretary of state, or Ashley Swearengin, the GOP candidate for state controller.



Dan Walters


Brown's two big legacy projects still face high hurdles
Jerry Brown's two big legacy projects, a north-south bullet train and twin water tunnels beneath the Sacramento-San Joaquin Delta, are approaching points of no return. They face legal, regulatory and financial hurdles that must be cleared for them to proceed. The next few months – a year at the most – may determine their fates.



Dan Walters


Debra Bowen should have revealed depression earlier
Eight years ago, a state legislator named Debra Bowen was elected secretary of state, promising to use her expertise in technology to modernize what had been a ministerial backwater of California government. One of Bowen's early acts in office was to virtually end a shift to touch-screen voting that her predecessors had begun, citing concerns about security. It made her a heroine to those on the political left, who had become paranoid about manipulating voting results, and earned her a John F. Kennedy Profiles in Courage Award. Seemingly, Bowen could look ahead to a bright future in California politics, using her office as a springboard to bigger and better things. But it didn't happen. After making that initial splash, Bowen retreated from the public stage. And if anything, the Secretary of State's Office – which oversees elections and maintains public records – regressed. One can sympathize with Bowen's illness, certainly, but if it was as debilitating as depicted, she should have owned up to it much earlier. She won the office on a promise to improve its performance, but by many measures it has regressed. If she was incapable of doing her job, as the article implies, she should have done the honorable thing and resigned in favor of someone who could do it.



Dan Walters


As home care program shifts, adversarial relationship evolves
Fifteen years ago, without even a pro forma hearing, the Legislature and then-Gov. Gray Davis decreed an immense expansion of union membership by transforming hundreds of thousands of home care aides into public employees. The decree, in legislation designed as a budget "trailer bill," initially made the In-Home Supportive Services caregivers employees of newly created county agencies, even though state and federal governments picked up most of the cost. Two years ago, however, the Legislature and Gov. Jerry Brown began to merge IHSS with other social services and shift the negotiation of union contracts for aides – who are selected by care recipients and usually family members – to a new statewide "authority." As that county-by-county shift occurs, IHSS will become, in effect, a state program with nearly 400,000 employees. While IHSS unions like the shift to state bargaining, it's creating a new and semi-adversarial relationship between them and the state. The just-concluded legislative session provided some clues to that evolving relationship.



Steven Greenhut


Kashkari defies GOP's low expectations
"When one's expectations are reduced to zero, one really appreciates everything one does have," the physicist Stephen Hawking once said. Those words jumped out Thursday night, as I watched the one and only California gubernatorial debate pitting Democratic Gov. Jerry Brown against Republican political rival Neel Kashkari. Republicans have zero expectations for winning the race. In fact, Kashkari's only selling point early on was that he is not Tim Donnelly, the loose-lipped conservative Assemblyman that GOP leaders feared would embarrass them at some point during a long campaign. Bullet dodged and expectations met.



Dan Walters


Kashkari goes on attack but doesn't score breakthrough on Brown
Political debates are all about expectations, and going into Thursday night's one-and-only face-off between Gov. Jerry Brown and Republican challenger Neel Kashkari, the expectations gap was as wide as the Carrizo Plain. Brown maintained his cool and his message, the debate produced nothing that would resonate and slow his own momentum toward a historic fourth term.



Dan Walters


Unelected bureaucrats and boards continue to acquire more power
Last weekend, as the Legislature's biennial session was grinding to a close, The Sacramento Bee published a commentary by Assemblyman Mike Gatto, invoking the 2,000th anniversary of Roman dictator Caesar Augustus' death and decrying the expanding powers of unelected bureaucrats and political appointees. Gatto wrote, "Now it is the executive branch that makes most 'laws.' They are called regulations, but they have the effect of law and are just as binding. Yet these bureaucrats were never elected and do not answer to the people. By appointing people to these executive agencies and by telling them what to do, a governor or president can broadly dictate the day-to-day affairs of millions of Americans with almost no outward signs of wielding that power. And if a legislature dares to try to override some regulation, the governor or president can simply veto the bill. This is a serious imbalance of power." Well said. And the just-concluded session offered new examples of how powers of unelected bureaucrats and appointees continue to expand. Take, for example, the California Coastal Commission, which was created 38 years ago, it was said, to protect public access to California's beaches.



Dan Walters


Legislature's marathon finale a time-dishonored ritual
Rituals – some formal, some unspoken – are intrinsic to any society, even if they may be unfathomable to outsiders. Fraternal lodges, college sororities, criminal gangs, political parties, baseball teams, service clubs, labor unions, military units, religious sects and countless other organizations – and whole nations – employ rituals to solidify group identification. Then there's the state Capitol, a community of several thousand politicians, staff members and lobbyists inside – but largely isolated from – a larger city. The Capitol is infused with rituals, some engraved in rules and law, but many just traditions. One of them is that the end of any legislative session must be a marathon, running into the wee hours in which odd things happen. New bills pop up, old ones thought dead are resurrected and some magically acquire amendments of uncertain origin.



Sacramento Bee


Legislators take a walk rather then expand campaign disclosure
In the legislative session just ended, state lawmakers gave speeches and cast votes intended to show they are on the side of good and open government. They did, in fact, approve some noteworthy restrictions on how they do business. But they took a collective walk on one of the most far-reaching measures of the year, Senate Bill 52. SB 52 by Sen. Mark Leno, D-San Francisco, sought to help voters understand who is behind campaigns for and against ballot measures by requiring that the identities of the donors be listed clearly on radio and television commercials. The bill, sponsored by the California Clean Money Campaign, sought to require disclosure of the first few donors to a measure. It would apply to the left and right, corporate and labor. Tobacco giant Philip Morris, oil magnates Charles and David Koch, San Francisco billionaire-environmentalist Tom Steyer, Service Employees International Union and California Teachers Association all would be identified. Many opponents had unsheathed their knives ready to kill the bill. Corporate donors disliked the disclosure requirement, perhaps not surprisingly. But union lobbyists and attorneys contended the bill would have imposed untenable burdens on labor donors, and drove the final spike into the bill. Politicians and donors will find ways around the rules, if they are so inclined. But they made some gestures by approving the legislation. For that, they deserve credit. In 2015, however, they need to return to the issue of disclosure, the one reform that actually serves its function by informing the public.



Dan Walters


'California Comeback' hasn't helped everyone
As Gov. Jerry Brown runs for re-election, he has adopted "California Comeback" – voiced during his State of the State address in January – as his informal slogan. Not surprisingly, therefore, Brown's Employment Development Department issued a report last week, keyed to Labor Day, crowing that California has recovered – numerically – all of the 1.3 million jobs it lost during the recession. "California is helping lead the nation in solid job growth, which has enabled us to put the recession behind us," said EDD Director Patrick W. Henning Jr. A day later, the left-leaning California Budget Project released its annual Labor Day report and didn't buy into the everything-is-rosy scenario painted by the governor and his minions.



Dan Morain


A McDavid and Goliath story
Senate Bill 610 would not have gotten out of the Assembly without support from Assemblyman Scott Wilk, a Santa Clarita Republican, the only Republican who voted for it. "It is big business, it's big labor, and it's big government around here," Wilk told me. "No one represents the little guy. We don't take into account the guy who makes the economy run." Wilk took a position contrary to franchise corporations even though he had taken $3,500 in campaign donations from McDonald's earlier this year. He told me he "heard whispers" that he was "in trouble" as a result of the vote. "Whatever," he said. "I'm not here to represent K Street. I'm here to represent my constituents."


Aubry Stone


Don't shut out black residents from clean energy revolution
I'm very troubled by the obvious slight the renewable energy industry – in particular solar – is giving African Americans in Southern California and around the state. Like everyone else, the African American community needs to be involved in the clean energy revolution. Sadly, we are not. Current public policies serve as a barrier to entry for African Americans to take advantage of these green energy sources.


Steven Greenhut
Dreyfuss asks, What about civics classes?
In the 1991 comedy "What About Bob?," Dr. Leo Marvin – an egotistical psychotherapist played by Richard Dreyfuss – scans his bookshelves for just the right book to recommend to a patient. He plucks a copy of his own work, called "Baby Steps," which is no surprise given that his shelves are filled with copies of the same book. After I published my first book, I tried the same thing ("Hmm, here's a must-read book …") but no one ever got the movie-based joke. Nevertheless, I always found the title of Marvin's fictional book appropriate for all things political. At best, we can change the world one tiny step at a time. Last week, Dreyfuss, an Encinitas resident, was honored on the California Senate floor for his work promoting civics education in public schools. He pins many of the country's ills on the public's lack of understanding about the founding principles of our nation. His effort to revive such training is his small step to improve things. Dreyfuss, whose politics tilt left, was presented a resolution from Sen. Mark Wyland, a Solana Beach Republican, whose politics tilt right. Resolutions are symbolic, but both men are onto something of substance here.



Dan Walters


Hueso's arrest continues long history of Legislature and booze
The arrest of Ben Hueso, a Democratic state senator from San Diego, on suspicion of drunken driving very early one morning was not a particularly unusual event. Every year or two, one of the Legislature's 120 members is nailed for tipsy driving, usually in the vicinity of the Capitol. That's roughly in line with California's overall rate of about 172,000 drunken driving arrests among the state's 24.6 million licensed drivers each year. And in a way, it's surprising that the number isn't higher. The Legislature's history has always been intertwined with liquor.



Dan Walters


Legislature turns to special interest battles in final week
As the 2012-14 biennial legislative session entered its final week Monday, it was evident – with very few exceptions – that big public policy issues have given way to conflicts among moneyed interests. California will not rise or fall on whether some milk prices are deregulated or Uber and other ride-sharing companies are regulated; whether plastic grocery bags are banned; whether employers must offer paid sick leave to workers; or whether the movie industry gets a $400 million tax subsidy to film in California. However, the fate of those measures, as well as many others, have multimillion-dollar – and perhaps multibillion-dollar – consequences for their "stakeholders," which is why they are spending lots of money in hopes of influencing the final votes this week. Not surprisingly, therefore, legislators and legislative candidates have scheduled numerous fundraising events this week – although senators are banned by a new rule from raising funds during the final month of the session. Campaign contributions, though, are only one aspect of the elaborate steps stakeholders in pending bills are taking to maximize their chances of winning.



Dan Walters


Drought leads California to rethink water management
On average, rain and snow storms drop about 200 million acre-feet of water on California each year – 65 trillion gallons of the life-giving liquid. Nearly two-thirds of it either evaporates, sinks into the ground or is absorbed by trees and other plants while the remainder, 70-plus million acre-feet, finds its way into rivers flowing either to the Pacific Ocean or several inland "sinks." Californians divert more than half of that runoff to drink, irrigate farms, water lawns, brush teeth, remove bodily dirt and myriad other uses. Agriculture accounts for about three-quarters of the human diversions. When you include millions of acre-feet of water pumped from underground aquifers each year, you have California's water supply, and were we able to count on that 65 trillion gallons of precipitation each year, we wouldn't have a water problem. However, we can't, and as we deal with the third year of severe drought and consider the potential effects of climate change, we are beginning to rethink how we manage water in terms of both supply and reliability.



Mercury News


California over-drugs --and fails -- foster youth
Will Lightbourne, head of California's Department of Social Services, says there's no simple way to end the pattern of thousands of foster children spending much of their youth drugged into malleability -- the horror eloquently revealed by reporter Karen de Sá on Sunday's Page One. He says it has to be part of the holistic rethinking of the entire foster care system that's under way, giving doctors better options than prescribing psychotropic drug upon psychotropic drug to control children who act out. Really? Really? If this isn't a crisis, then what is? The abusive use of powerful medications on kids with formative brains cries out for action. Each child who grows up scarred by this is a human tragedy and, in many cases, a lifetime burden on society. Massive drugging of California's foster children is not a problem that can wait. The state needs to act now.



Steven Greenhut




Cha-ching! Pay and perks flowing like cheap beer in Sacramento


CalPERS sparks pension-spiking bonanza
After reading new state rules that detail 99 categories of "special pay" that can be used to spike a public employee's pension, I was tempted to ask my editor for "special deadline pay" for filing columns on time. Maybe that boost could also lead to a higher pension calculation. Then again, like most private-sector workers, I don't receive a pension. So never mind. Pardon my facetiousness, but the decision by the California Public Employees' Retirement System to engage this week in a pension-spiking extravaganza is infuriatingly brazen, even for Sacramento. It undermines the governor's pension-reform law, although Jerry Brown's objections to the CalPERS action seem lukewarm.



Sacramento Bee


CalPERS sweeps away Brown's 'sweeping reform'
By a 7-5 vote, the CalPERS board Wednesday watered down the Public Employee Pension Reform Act of 2012, a law that Brown had called a "sweeping bipartisan pension reform." Much of the law remains intact. But CalPERS' action also could lead to more pension spiking. The vote also made clear a truism about legislation: Entities that interpret the laws have final say about how sweeping any reform might be.



Dan Walters


Pension fatteners reveal some strange public work rules
Two years ago, Gov. Jerry Brown and the Legislature agreed to a mild reform of public employee pensions aimed, they said, at reducing manipulation of the system and reducing long-term costs. Among other things, the reform legislation sought to reduce "spiking" of pensions by restricting their calculation to regular pay. This week, the California Public Employees' Retirement System, whose board is dominated by union representatives and union-friendly politicians, revealed a very generous interpretation of that provision.



Sacramento Bee


Davis Police Department's armored truck drives a wedge between community and policing
Don't call the military surplus armored vehicle that the Davis Police Department brought home earlier this month a tank. Sure, it has a gun turret, but it is a Mine-Resistant, Ambush-Protected vehicle. That distinction means little to people alarmed that a mammoth sand-colored battle machine that appears to have come straight from Fallujah recently arrived in the leafy liberal town of Davis. What on earth could police need with an armored vehicle here?



Steven Greenhut


Are superintendents closing loophole or stopping competition?
When the Legislature isn't trying to solve outside problems — e.g., reversing climate change or calling for the Washington Redskins to change names — it often meddles in local affairs by passing bills that target specific situations in a legislator's district.



Dan Walters


Prison population drops, but local jails become overcrowded
Under heavy pressure from federal courts to relieve prison overcrowding, but unwilling – for political reasons – to directly release inmates, Gov. Jerry Brown and the Legislature devised realignment. From Brown's standpoint, it's worked brilliantly. Capitol politicians must acknowledge realignment's real-world impact and address chaos in local jails that forces jailers to decide who goes and who stays.



Dan Walters


Sneakiness abounds in final days of legislative session
When schoolchildren visit the Capitol, they often receive sheets of paper purporting to describe how a legislative bill becomes law. The final days of any biennial session are a case study in what really happens, or doesn't happen, and bear little relationship to that sheet of paper. Apologists for the system say that it's the only way important work can be done, that if bills must go through hearings, waiting periods and other procedures it will give opponents too much time to react. Well, yes. That's called representative democracy.



Los Angeles Times


Ferguson, Mo., and L.A.: Two police shootings, one common thread
Even if it turns out that policy and procedure were scrupulously followed in the Ford shooting, it is hard to believe that police cannot refine their encounters with unarmed citizens to avoid the use of deadly force — and to avoid reopening wounds that have barely begun to heal here and remain raw elsewhere.



Dan Walters


State Supreme Court got it right in knocking advisory measure off ballot
The state Supreme Court – or at least five of its members – got it right by declaring that an advisory measure on campaign finance placed on the Nov. 4 ballot by the Legislature is legally suspect and should be removed.



Steven Greenhut


Last-moment bond won't fix water issue
"You know why there are so many whitefish in the Yellowstone River?" asked Montana-based landscape artist Russell Chatham, in his 1978 book. "Because the Fish and Game people have never done anything to help them." I keep that quotation in mind whenever the government promises to solve a problem, especially a big one that promises to tame nature.



Tammerlin Drummond


Time to fix California's whack crack laws
In California, if you are convicted of possessing 14.25 grams of crack cocaine for sale, you are not eligible for probation. Yet if you get busted with the exact same amount of powder cocaine, you are.



Dan Walters


New water bond may be close, but it's not fully cooked yet
Chances are that sometime Wednesday the Legislature will place a new water bond issue on the Nov. 4 ballot. But it's not certain, because as of late Tuesday, not all Democratic legislators had signed onto a $7.2 billion plan and it still lacked votes it needs from Republicans even if all Democrats were aboard.



Charles Lester


Martins Beach reflects Californians' choice to protect coastal access
Martins Beach owner Vinod Khosla has made a series of wild charges against the California Coastal Commission, including coercion and unfair treatment. Khosla purchased a property near Half Moon Bay that has had a long and obvious use by the public. He then closed the road historically used by the public to access the beach. But under the Coastal Act of 1976, closing the road requires a development permit, and Khosla's failure to apply for one is a violation of the law.



Los Angeles Times


Think requiring porn actors to use condoms has made their lives safer? Think again
Nearly two years ago, Los Angeles County voters passed Measure B, a controversial ballot proposal requiring adult film actors to use condoms when performing sex scenes. The law was presented to voters as a public health measure designed to prevent workers in the so-called porn capital of the world from contracting and spreading HIV and other sexually-transmitted diseases. But there's no evidence that the law has had its intended effect. Instead, many adult film production companies have moved their shoots outside of the county — and in some cases, out of the state or country. Others have stopped filing for county film permits and have reportedly continued to shoot without complying with the condom mandate. In all, the number of permits issued to adult films in L.A. County dropped 90% in 2013 after Measure B went into effect, and there is no indication that porn stars are any safer today than they were two years ago.



Los Angeles Times


California should catch up with the feds on cocaine prison sentencing
California, like the rest of the nation, is slowly rousing itself after a generation-long binge of harsh and unthinking criminal sentences, especially for nonviolent crimes such as drug possession and sale. There is also an emerging understanding of the interplay between the war on drugs, the tough-on-crime movement and race.



Dan Morain


Kamala Harris stays on message, which means she bobs and weaves
Attorney General Kamala Harris will not lose re-election in November, and shouldn't. She is an engaging speaker and an agile thinker. An ascending star and a Friend of Barack, she has ready access to all the big Democratic money people in Hollywood, Silicon Valley and nationally. Harris also can bob and weave with the very best.



Dan Walters


As clock ticks, chances for water bond fade
With just three weeks remaining in this year's legislative session and the official deadline for placing issues on the Nov. 4 ballot long since passed, one might think that the Capitol's politicians would be working night and day to write a new water bond. But if they are, it sure isn't noticeable.



Dan Walters


Legislature ducking debate on big fuel price hike
When the Legislature adjourns this month, it will likely leave Assembly Bill 69 still sitting in the Senate Rules Committee, thereby avoiding an election-year debate on whether California motorists should cough up billions of extra dollars when they buy gas. If the Air Resources Board has its way, that will occur in January. The money that refiners will be paying the state for automotive emissions will translate into higher costs for motorists already paying some of the nation's highest fuel prices.



CalNews.com


California's solar energy subsidy program has gone awry and needs to be completely overhauled
It's no secret to anyone that California wants to lead the world in renewable energy. It is an admirable goal. However like most things Sacramento legislators concoct, the unintended consequences often outweigh the merits of the original idea. California Solar Tax Credit program has become a shameful display of crony capitalism that has in all too many cases become the hallmark of Sacramento. (Editor's note: Been ripped-off by a solar installer? We want to hear your story! E-mail: editor@calnews.com.)



Steven Greenhut


Ventura ruling halts pension-reform plan


Statewide movement must regroup


Rhode Island's state treasurer has famously said that efforts to reform pensions for public employees is not about politics, but about math. Yet in California — despite well-publicized debt and municipal insolvency problems caused by pensions' "math" problems – reformers can't find a course around political and legal obstacles.



Sacramento Bee


Democrats choose tobacco money over public health
Democrats took tobacco industry money as lawmakers killed numerous anti-tobacco bills, including one to ban smoking in apartments. Lawmakers also have failed to seriously regulate e-cigarettes and vaping. It might be too much to ask that lawmakers consider additional tobacco regulation, and an increased tax in the final four weeks of the legislative session.



Steven Greenhut


Bridge report depicts Caltrans secrecy


The bulk of the report's recommendations involve matters of transparency


Doesn't the public have a reason to be concerned when a project ends up costing more than four times the initial estimate? Or when a government agency's lack of transparency keeps potential problems from receiving proper scrutiny? Or when a contractor was essentially rewarded for its failures by being given extra money to speed things up — even though its own mistakes may have led to the slowdowns? Or when the project is completed so late?



Dan Walters


Drought ramps up pressure on Legislature to write water bond
The water squeeze is on. A few sprinkles fell on the Capitol Monday as the Legislature reconvened, but they didn't relieve either a severe drought or pressure on members to respond. Having procrastinated for years, politicians now may have no more than a week to fashion a new water bond for the Nov. 4 ballot to replace one that many fear is doomed because of its size – $11.1 billion – and obviously gratuitous pork.